Drone & geospatial services
Our experienced drone pilots and analysts can help you elevate your business.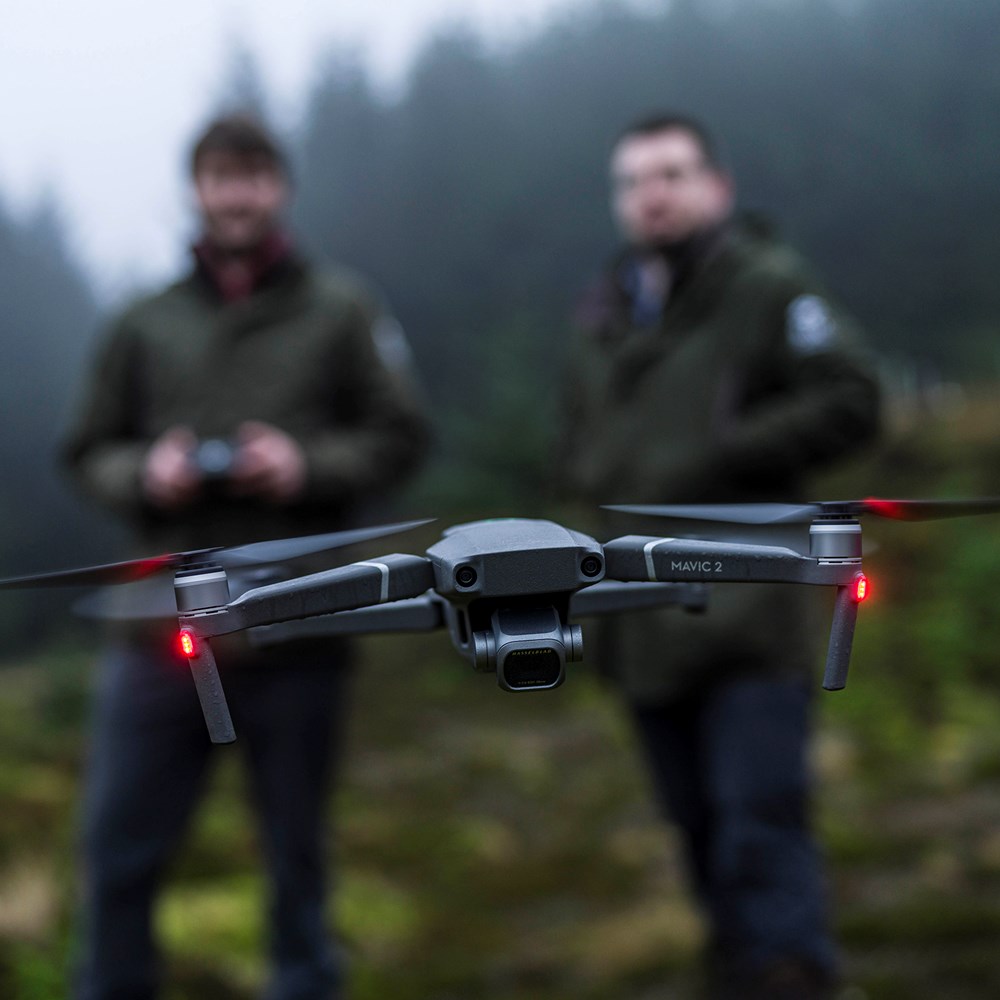 As part of the Food and Footprint division, the Environment Team supports customers with everything from natural resource management, renewables and carbon management to land surveying and environmental compliance.
We have developed a range of unmanned aerial vehicle (UAV) services to complement our existing services and further improve the agricultural, food and land-based businesses we support.
Our drone pilots are approved by the Civil Aviation Authority (CAA), and our in-house team of expert analysts will help you make the most of the data they collect. We use a range of sensors, including survey grade RGB, multi-spectral and LiDAR (Light Detection and Ranging), along with sophisticated processing and mapping software.
With this technology we can produce precise outputs and high-quality data, such as high-resolution still and video images or 3D modelling, to assess, enhance and protect a range of environments and land uses. Our specialist team interpret this information, providing you with maps, data and images to give a comprehensive picture of your land, and suggest options to help you meet your management objectives, both in the short and longer term.
Our drone services include:
topographical surveys, aerial surveys, 3D modelling
natural capital management: habitat and biodiversity monitoring and assessment, peatlands survey and monitoring, carbon stocks
woodlands: crop health, windblow assessment, digital terrain modelling (DTM) for harvesting, success and failure mapping, stocking density
Get in touch to discuss how we can help
Find out how drones can elevate your business and speak to our team today. Simply complete the form below and one of our team will be delighted to call you and explore your needs.
Find out more about our services