SAC Consulting
Providing independent, research-driven, industry-leading expertise, advice and solutions for agricultural, food, and land-based businesses.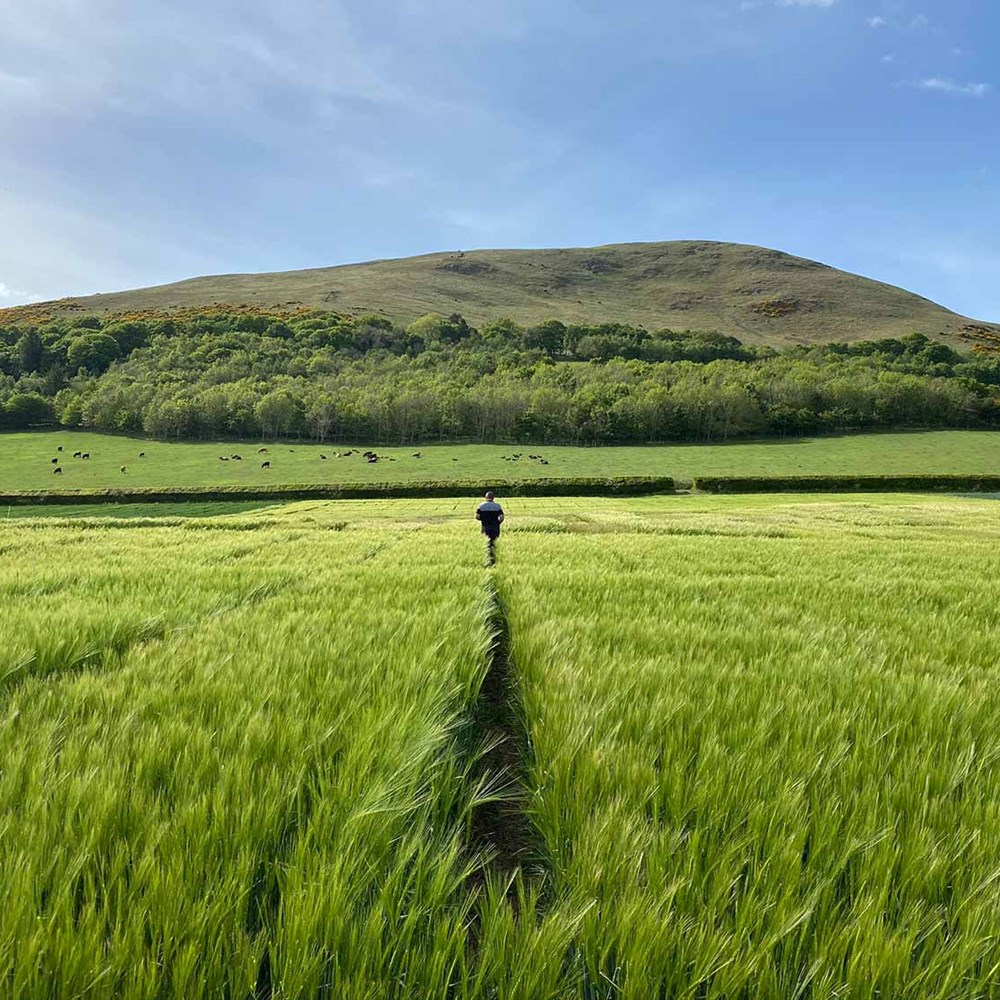 SAC Consulting is where research meets practice
Working with colleagues from across SRUC, our consultants in 24 offices across Scotland and northern England turn research into advice and advantage for business and public sector alike. Whether your business is the production of beef or biomass, grain or gin, SAC Consulting offers expertise, reach and local knowledge.
Over decades we have served farmers and crofters, multinationals and governments. But as the demands and expectations around land management have evolved so have we – advising as expertly on the carbon footprint of lamb production as on lambing itself; on energy storage as on the storage of potatoes; on woodland planning as on soil nutrient budgeting. We are ready to help you meet the next challenge, realise the next opportunity and support sustainable growth.
We never stop looking to the future
SAC Consulting is uniquely well placed to support the sustainable growth and prosperity of agriculture and land-based businesses; working across food supply chains as they rise to the challenge of climate change.
Independent and evidence-based

we are trusted by everyone from farmers and crofters to utility and food supply chain companies and governments.

Delivering projects across the world

Encompassing everything from assisting in the development of new farm enterprises to multi-million pound advisory services.

We're at the forefront of our sectors

by leveraging our own expertise and the knowledge and networks, as part of SRUC
How we can help you
We help our clients to grow sustainably and have vast expertise in:
agricultural production and management
climate change mitigation and adaptation for land-based sectors and their supply chains
economic and policy analysis of the food and farming sectors
sustainable environmental management for agriculture, rural land management, and infrastructure projects
rural business diversification
food and drink product development, branding and marketing
behaviour change and personal development in land-based businesses
Our clients
Consulting's clients range from farmers and crofters to large multinationals and public sector organisations. Whilst our work is focussed on agriculture, we also serve clients in the food and drink sector, forestry and infrastructure amongst others. Please contact us if you would like to discuss how we can help your business, however big or small it may be.
Some of our clients include: Agriculture and Horticulture Development Board (AHDB), Buccleuch, College of Agriculture, Food and Rural Enterprise (CAFRE), Department for Environment, Food & Rural Affairs (Defra), Devenish, Diageo, Edrington Group, European Commission, Harbro, Highlands & Islands Enterprise (HIE), Lloyds Bank, Moy Park, NatureScot, Quality Meat Scotland (QMS), Scottish Enterprise, Scottish Environment Protection Agency (SEPA), Scottish Government, SSE, The Macallan Distillers Ltd, Waitrose
Download our terms & conditions.
Rooted in Scotland, globally experienced
Our business services link research, education and consultancy to benefit the natural economy and those working and living in it. We are locally rooted in Scotland but nationally and globally experienced.
Let us help you achieve your goal!
Consulting leadership team
Passionate about our natural economy
We provide industry facing expertise, innovation and support across all sectors of the natural economy. Find out about how we can help you overcome your challenges and reach your true potential.