Alumni Entrepreneur Network
The Alumni Entrepreneur Network will enable networking and sharing of experiences amongst enterprising alumni, students and SRUC colleagues. A key part of the Network will be an annual awards event celebrating alumni who are industry champions and a key part of Scotland's Natural Economy.
The inaugural Alumni Entrepreneur Network Awards event will take place on Saturday, 28 May at 6pm at The Buffalo Farm, Kirkcaldy.
In this first year we are focussing on alumni entrepreneurs primarily in the food and farming sector.
To discuss the Alumni Entrepreneur Network with a team member please contact alumni@sruc.ac.uk.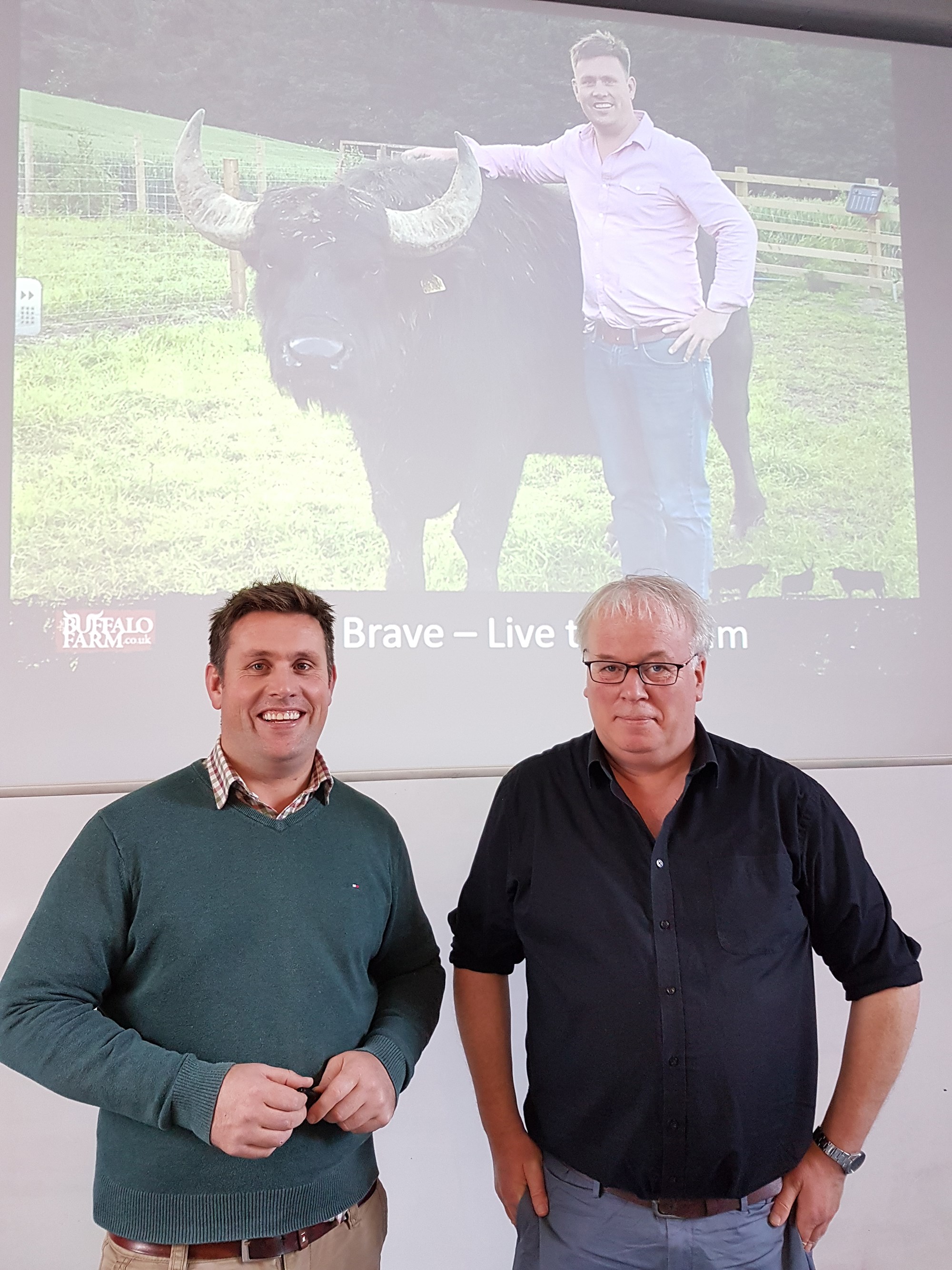 The inspiration behind the network
The Alumni Entrepreneur Network has been inspired by Bill Dingwall, retired SRUC Agriculture Programme Leader and Steven Mitchell, an former student who founded The Buffalo Farm in Fife in 2005.
In Steven's pursuit to become the first Scottish producer of buffalo mozzarella, he set up a crowdfunding campaign with various levels of 'Founders Club' membership. Bill very generously donated one of these to the SRUC alumni community, so that we may hold an annual Alumni Entrepreneur Network prize-winners event at Steven's Boglily Farm.
"The aim of the Alumni Entrepreneur Network is to encourage the sharing of experiences among members, and engagement with SRUC staff and students." Bill Dingwall
Award categories
Environmental Sustainability Award
This award celebrates businesses that are passionate about putting innovative sustainable methods of farming and food production into practice which have a positive impact on plants, animals and humans alike. Nominees enjoy raising awareness of environmentally friendly operations with their community and other stakeholders. Sharing best practice and inspiring others to produce our nation's food in a more sustainable and climate friendly way are at the heart of what they do.
Diversification Award
Whether involved in projects such as retail operations, agri-tourism, events or rural education, we are looking for nominees who have adapted their business model to respond to consumer market demands whilst sustaining their core operations. The award will recognise businesses that demonstrate a clear, unique selling proposition by exhibiting vision, creativity and ambition in marketing and operations.
New Entrant Award
This award is for new entrant entrepreneurs who started up in business within the last four years. The nominees will have successfully navigated through the all-important early days with resilience and have demonstrated growth and development in that short time. The success story of this small business will inspire current students, future entrepreneurs and fellow businesses alike.
Innovation Award
Innovation is crucial to business success and provides new ways of approaching and finding solutions to old problems. Whether that be new technologies, redesigned products or inventive processes and services, we will celebrate those innovations which have had the greatest impact. The award will focus on areas such as business growth, competitive advantage and increased market share.
Alumni Champion Award
This award will be presented to an individual who has selflessly demonstrated strong commitment to the food and farming sector as a whole and who has participated in activities such as volunteering, charity work and advocacy efforts. Nominees of the Alumni Champion Award may be a past student or staff member (current/retired) who has had significant impact in the community.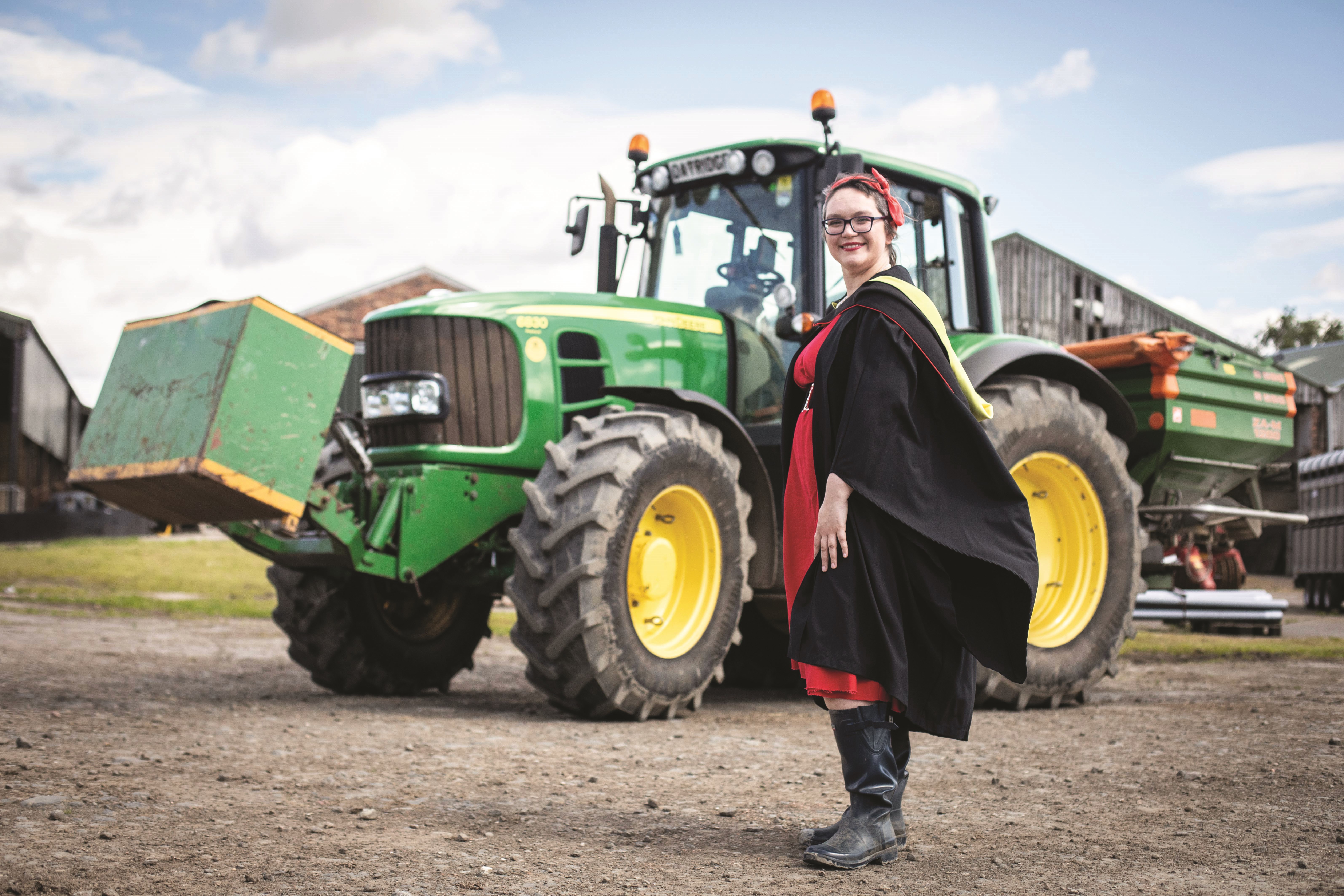 Guidelines for nominations
A nominee may be entered for multiple categories
Nominees are encouraged to provide a short video of no more than five minutes to give background information on their business in support of their entry. Video content should be sent by WhatsApp to 073 887 073 66. If you are unable to access WhatsApp, email alumni@sruc.ac.uk and we'll send you instructions to an alternative method of file transfer
Entrants should be willing to take part in marketing and PR in support of the award
Should an entry be submitted by a third party, permission from the nominated business or individual should be sought prior to entry
If successful, a representative of the nominated business should be available to attend the ceremony on the evening of Saturday, 28 May at The Buffalo Farm, Kirkcaldy
All entries must be submitted by 30 April 2022
Any documentation in support of an entry, such as advertising brochures or flyers, should be emailed to alumni@sruc.ac.uk or posted to Alumni Relations Office, Peter Wilson Building, King's Buildings, West Mains Road, Edinburgh, EH9 3JG
All supporting documents and video content should be clearly marked with the nominee's name and category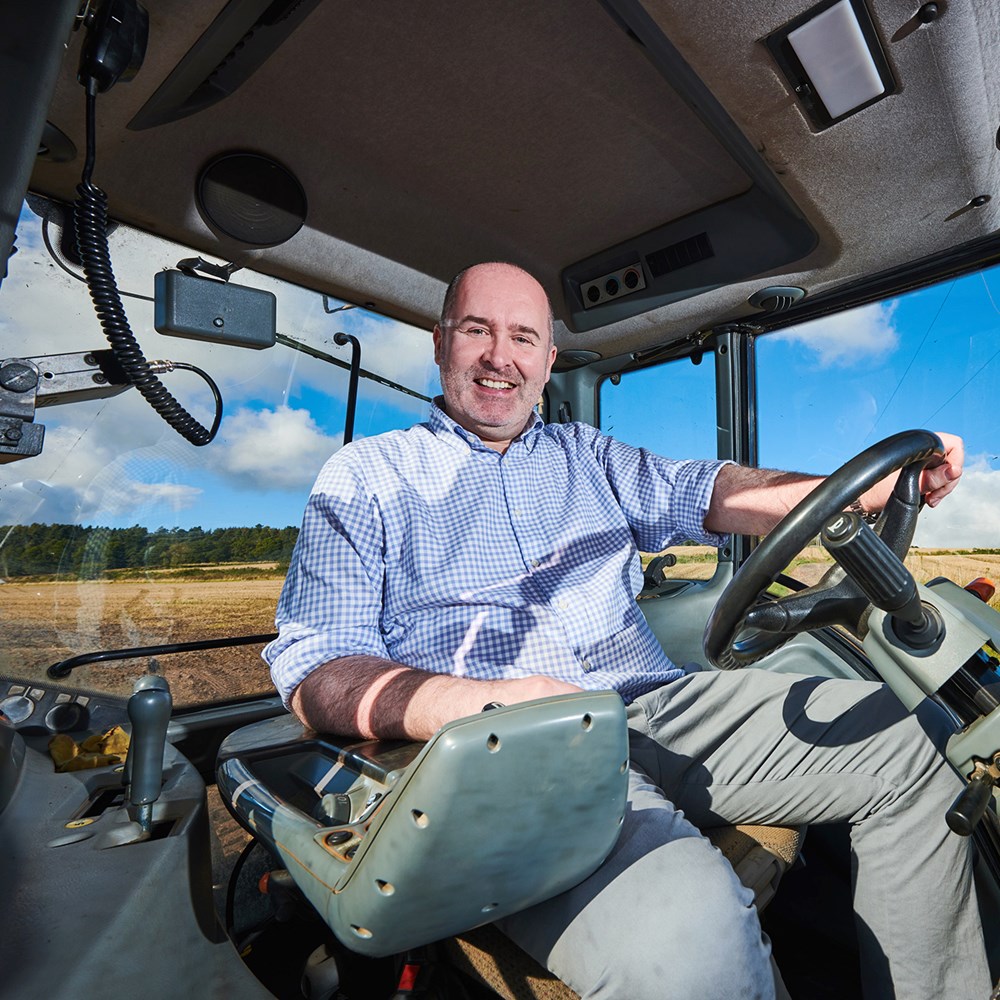 Alumni Entrepreneur stories
SRUC produces inspiring alumni who are changing the world through enterprise. We've collected some of their stories.
Find out more