Employers looking for SRUC alumni
Job advertisements from across the sector.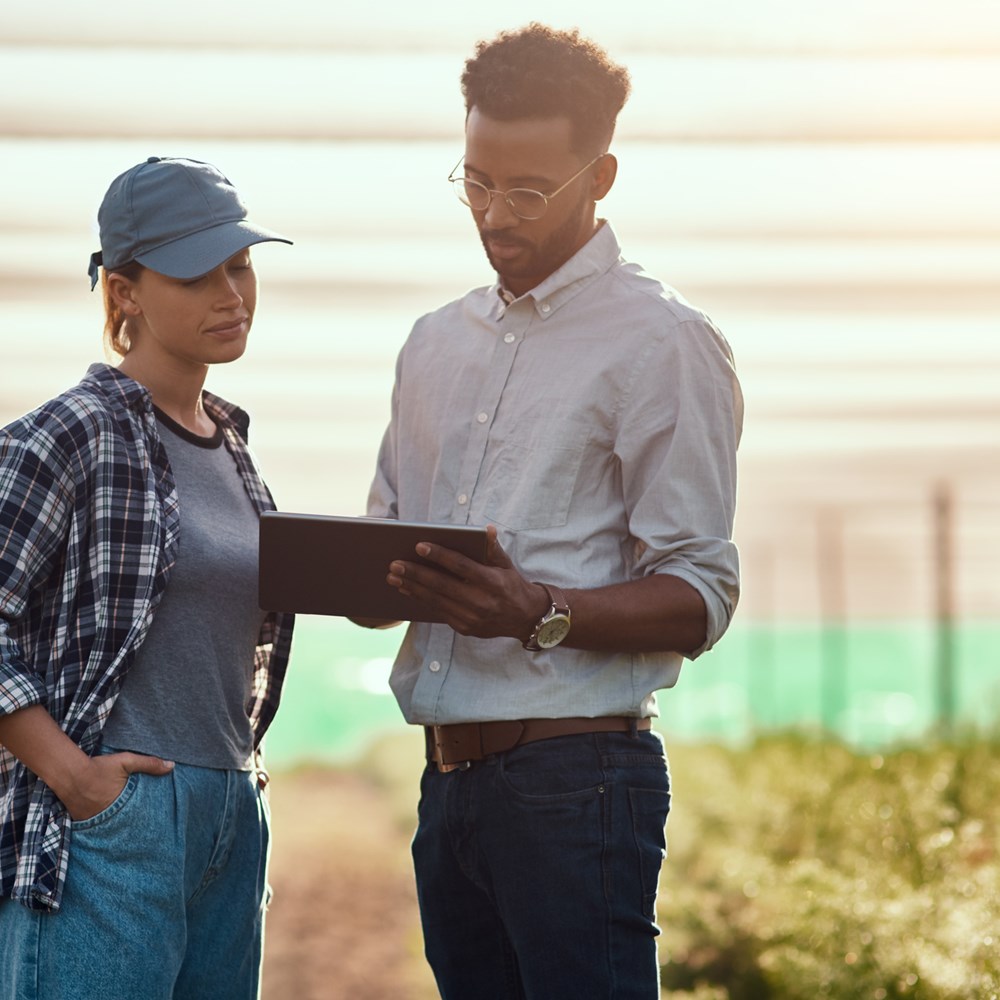 Employers have contacted SRUC about the following vacancies, to share with SRUC alumni. For further information about how to have a vacancy added, please contact us via the form below or call Julie van den Driesche on 0131 535 4488.
You can find a list of current vacancies below. Listings will normally be advertised for around one month from posting date.
Junior Investment Analyst & Project Manager, Southberg Holdings UK LTD - London
Southberg Holdings UK Ltd, a London-based investment company, are looking for a Junior Investment Analyst and Project Manager who can grow into the role of identifying, analysing and project managing buy-and-build investments across a range of projects. Current projects include the development of intensive certified organic crops (walnuts, almonds, pecans, wool) on 5,000 hectares in South America and the production of commodity crops (wheat, barley, corn, soya, sunflower, rapeseed) on 8,000 hectares in Eastern Europe.
Requirements for the role include an affinity with the agricultural sector, a degree in agriculture or a related subject, excellent analytical and project management skills, the ability to operate autonomously across a broad variety of tasks and to manage and structure projects.
Full details of the post are available from Manuela Ternero at manuela@southberg.com
Date posted: 29 July 2021
---
Agri-Business Consultant, Fisher German – Newark

Fisher German are looking for a talented graduate to join their Agri-Business team in Newark in September.

The Agri-Business Consultant role includes assisting with the management of farming businesses and providing consultancy advice. The role will offer you the opportunity to develop and progress within a team of highly regarded specialists, whilst working on a diverse range of farming business across the UK and giving highly valued advice to farmers. Duties will include supporting the team to deliver farm management services, administering arable and livestock contract and share farm agreements, preparation of farm budgets and tenders, and benchmarking and business analysis.
The successful candidate will have good financial acumen and understanding of or a genuine interest in agriculture and rural affairs, excellent attention to detail, strong client focus and excellent communication skills, and task and time management skills.
Full details of the vacancy are available from Marie-Ange Ehrhart at earlycareers@fishergerman.co.uk

Closing date: 13 August 2021
---
Groundsperson/Gardener - Edinburgh
Manpower are currently recruiting for a Groundsperson/Gardener for one of their prestigious clients based near Edinburgh.
The successful candidate will assist in the efficient carrying out of planned and unplanned ground maintenance work and will help keep the garden open in adverse weather conditions. All year round the duties include grass cutting, hedge and shrub pruning, weeding and weed killing, litter picking/road sweeping, planting shrubs and bedding out plants, making trees safe, clearing leaves to keep grounds safe. There may be aspects of hard landscaping so any experience with this would be beneficial. Strimmer & Chainsaw certificate would be desirable. There are full-time and part-time opportunities available.
If you wish to apply please email your CV to Scotland@manpower.co.uk referencing the job title.
Date posted: 26 July 2021
---
Policy Advisor, Rural Business – NFUS Scotland
Based at Ingliston, outside Edinburgh, the Policy Advisor for NFUS Scotland will be expected to give cohesion and direction to policy work streams by working with legislation, NFUS structures, external stakeholders and governments to achieve agreed policy aims.
Role requirements include being educated to degree level preferably in a related subject, understanding of the current policy and political landscape within which NFUS members operate, comfortable working independently but also able play an active role as a member of the NFUS policy team, and ability to problem solve, think creatively, and drive forward priority policy issues.
Skills, knowledge and experience include ability to communicate a clear vision for specific areas of policy and ensure that this translates into measurable delivery, both verbally and in writing, to a wide range of audiences. The role-holder will also have experience of managing a diverse policy portfolio in a fast-paced policy environment.
Full details available from Alison McLean at recruitment@nfus.org
Closing date: 8 August 2021 
---
Veterinary Surgeon and Registered Veterinary Nurse – West Port Vets, Edinburgh & Linlithgow
Westport Vets an independent small animal practice, with branches in Linlithgow, South Queensferry, and the Drumbrae area in Edinburgh, are looking for a Vet and RVN. The practice is particularly interested in staff who are keen on continuous professional development and who are looking to improve working practices.
For more information email Stuart (practice owner and Head Vet) at stuart@westportvets.com
Date posted: 12 July 2021
---
Customer Support Specialist – iLivestock Ltd, Fife
iLivestock Ltd are looking for a someone with a strong interest in digital technology for a Customer Support Specialist vacancy, supporting their customers in getting the most out of the iLivestock platform.
Role requirements include being a self starter, capable of developing a deep understanding of their products, having excellent interpersonal skills and experience of (or enthusiasm for) livestock farming.
For full details on the vacancy contact careers@ilivestock.co.uk
Date posted: 7 July 2021
---
Farm Manager – Barwhillanty Estate, Castle Douglas
The 500 acre Barwhillanty Estate is seeking an experienced, progressive, forward thinking Farm Manager. The home farm of 935 hectare comprises 1000 ewes, 250 hogs and 120 red deer hinds. A holistic view is fundamental to the success of activities on the wider estate with sustainability at its core. A desire to embrace technology whilst still being mindful of traditional methods is key.
Applicants must be able to demonstrate experience in the above and be able to work under his/her own initiative whilst maintaining exceptional standards of animal husbandry and grass management, be hospitable and a good communicator both publicly and within the estate team, be able to undertake machinery maintenance, keep detailed records with a good understanding of the Common Agricultural Policy and have suitable qualifications and references.
Salary will be based on experience and a house is included. Proposed start date is 1 October 2021.
Applications in writing (including CV and copies of relevant qualifications) to Oscar Yerburgh, Barwhillanty Estate, Parton, Castle Douglas DG7 3NS
Closing date: 1 August 2021

---
Product Development Graduate – Sheffield Farm, Argyll
The ScotGrad Programme at Highlands and Islands Enterprise, who work with businesses to facilitate graduate placements, currently has a 12-month placement vacancy for a Product Development Graduate with Shellfield Farm, based in Argyll.
Closing date: 15 July 2021 
---
Plant Records Officer, National Trust for Scotland – Hermiston Quay, Edinburgh
This role will play a key part in an exciting new project to bring the National Trust for Scotland plant collections up to date. NTS owns and manages 38 gardens across Scotland ranging from Inverewe in the North, to Threave in the South. Plant records are essential for safe management of the collections and for supporting visitor engagement and research, but in past few years the system used by NTS became outdated and many of the records they hold are no longer accurate.
A new project is underway to bring the system and records up to date. This started with the transfer of existing plant data to the newly acquired IrisBG database, and a pilot of plant recording methodologies, which is currently underway. This post of Plant Data Officer will support the Curator of Plant Collections with data collection during this pilot year, but the main focus of the role will be on data cleaning, standardising terminology, editing the taxonomic information in IrisBG and working on solutions for data import.
For more information and to apply visit the National Trust website.
Closing date: 16 July 2021
---
Operations Manager, Western Seeds – Whitland Carmarthenshire
Western Seeds is a well-established seed specialist supplying UK wide customers with superior agricultural seed mixtures, formulated and processed by themselves.
Due to increasing demand, they are looking for a dynamic, self-motivated individual to join a small team based at their distribution centre in Whitland Carmarthenshire as an Operations Manager.
The position role is both practical and technical, diverse and hands-on. It will involve the day-to-day running of the distribution centre which will entail:
Managing seed stocks
Organising incoming and outgoing seed deliveries
Providing advice and consultative marketing (mainly by telephone) to farmer customers.
This is a full time, permanent position, following a probationary period of 6 months.
The working hours are Monday-Friday 8:30am-5pm.
However, the agricultural seed business is seasonal, so longer hours and occasional weekend work will be required during busy periods.
An agricultural background is essential for this position. The successful candidate will also have a good knowledge of IT (Word/Excel/Outlook Express). A forklift licence is desirable. Full training will be provided to the successful candidate.
The starting salary is £30,000 to £35,000 depending on experience.
Further information can be requested from Tracy Tappenden: tracy@westernseeds.com
Date posted: 28 June 2021
---
Drone/UAV Pilots – Cyberhawk, Ratho
Looking for something a bit different? Enjoy the idea of travelling around the world? Then this might be just up your street!
Cyberhawk are looking to take on experienced and trainee Drone Pilots who have an appetite for working outdoors, working to high standards, enjoy working as part of a team, can be relied on and have good hand-eye coordination. If you think this is you, you can read through the full job advert on the Cyberhawk website.
Date posted: 17 June 2021
---