Employers looking for SRUC alumni
Job advertisements from across the sector.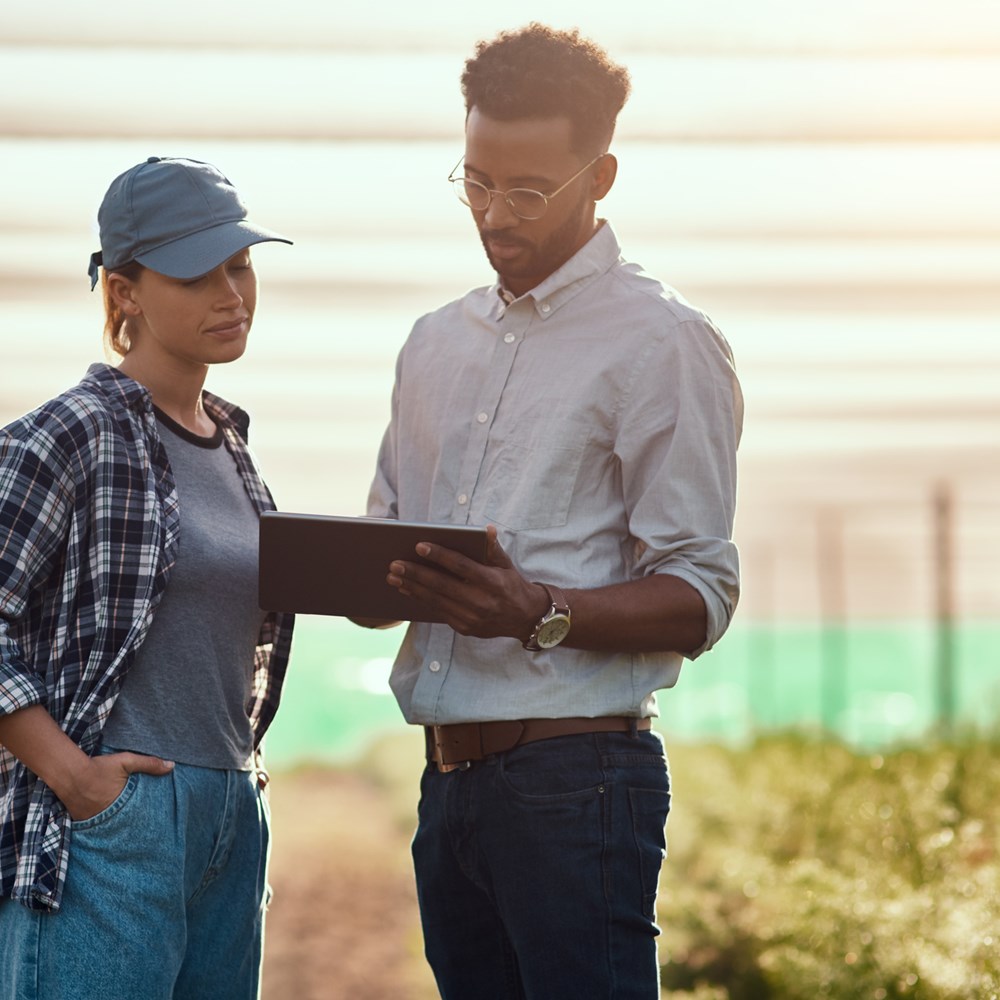 Employers have contacted SRUC about the following vacancies, to share with SRUC alumni. For further information about how to have a vacancy added, please contact us via the form below or call Julie van den Driesche on 0131 535 4488.
You can find a list of current vacancies below. Listings will normally be advertised for around one month from posting date.
Commercial Nutritionist, Scotmin Nutrition – Ayr
Scotmin Nutrition, which produces animal feed supplements and nutrition products for the agricultural market, has a vacancy for a Commercial Nutritionist in their technical department.
Successful applicants will have a degree in Animal Nutrition or Animal Science, be committed to achieving high standards of customer service, contribute to quality control systems including liaison with auditing bodies and cope with working accurately in a fast-moving environment.
Full details of the vacancy can be obtained from Alan Richmond at alan.richmond@scotmin.com.
Closing date: 3 June 2022 
---
Horticulturist, Down to Earth Gardening Ltd – Edinburgh and the Lothians
Down To Earth Gardening Ltd are a well-established company with a portfolio ranging from large estates and stately homes to commercial developments and domestic gardens. They are recruiting a full time Horticulturist who has enthusiasm for plants and gardens. A good basic knowledge of horticulture is required, and a desire to learn and develop is vital. You will need to have excellent attention to detail, be good at communicating and enjoy being part of a close-knit team, whilst being able to show initiative.
At least one year of relevant experience is required for the role, including the use of power tools, as well as a full UK driving licence.
Please contact Kerry at kerry@downtoearthgardening.co.uk for full details.
Date posted: 19 May 2022
---
Agricultural Field Trials Officer, Scottish Agronomy Ltd – Kinross
Scottish Agronomy, Scotland's leading agronomy advice service devoted to the provision of unbiased advice to arable farmers, has a vacancy in their trials team, to be involved in all aspects of arable field trials. The work requires a high degree of self-motivation and initiative, with a measure of flexibility to meet seasonal workload. This role would be particularly suited to an applicant graduating in Summer 2022.
The main purpose of the job will be to assist in the delivery of an annual programme of field trials, from the planning and execution phases through to the reporting of trial results. Full training will be given as required.
For further information on the role and details of how to apply please contact Adam Christie at a.christie@scottishagronomy.co.uk.
Date posted: 19 May 2022 
---
Technical Sales Representative, Teemore Engineeering – North of England and Scotland
Teemore Engineering Ltd, which supplies cattle housing and handling equipment to the farming industry throughout the UK and Ireland, is looking to recruit a Technical Sales Representative for the North of England and Scotland area.
A key aspect of the job will be to identify customer livestock housing needs and accurately measure and determine appropriate solutions and prices for them.
Visit the Teemore Engineering website for full details of the vacancy and how to submit an application.
Closing date: 31 July 2022
---
Management Trainee, Greenvale AP – Perthshire
Greenvale AP, one of the UK's largest growers and packers of fresh potatoes, is seeking a Management Trainee for its seed business, working across all areas of seed production and sales.
The ideal candidate will preferably have previous experience of working with potatoes or other field crops, as well as a keen interest in rural affairs and the farming community. A full UK driving licence is required.
For full details of the vacancy please contact Sharon Mutch at sharon.mutch@greenvale.co.uk.
Closing date: 30 April 2022
---
Calf Rearing Manager/Stock Person – Morpeth, Northumberland
Hill End Farm is seeking a Manager/Stock Person to be responsible for up to 150 head of dairy calves with duties include feeding (twice a day) and day to day management of the calf shed, whilst working alongside farm staff on animal husbandry and other livestock work. Experience is preferred but not essential. Forklift experience or willingness to learn is advantageous. A full UK driving licence is a requirement for the position.
Please apply in writing with CV and references to David Hume at davidfhume89@gmail.com.
Date posted: 6 April 2022
---
Facility Technician, Indoor Vertical Farming, IGS –  Invergowrie
Intelligent Growth Solutions (IGS) runs a fully functional indoor Vertical Farming Tower at the James Hutton Institute in Invergowrie (close to Dundee) and is seeking a Farm Facility Technician due to growth in the business.
Reporting to the Farm Management Team, the Farm Facility Technician will perform the seeding, harvesting and preparation of the growth trays when they come out of the towers, as well as working closely with the Plant Scientist to support their research. IGS will provide training in all of their systems but candidates will need to have a good working knowledge of computer software.
The ideal candidate will typically have a keen interest in farming (crops preferred), horticulture/plant science, agronomy, gardening or greenkeeping. 
Full details of the vacancy and how to apply are available from Bruce Hydes at bruce@intelligentgrowthsolutions.com.
Date posted: 6 April 2022