Employers looking for SRUC alumni
Job advertisements from across the sector.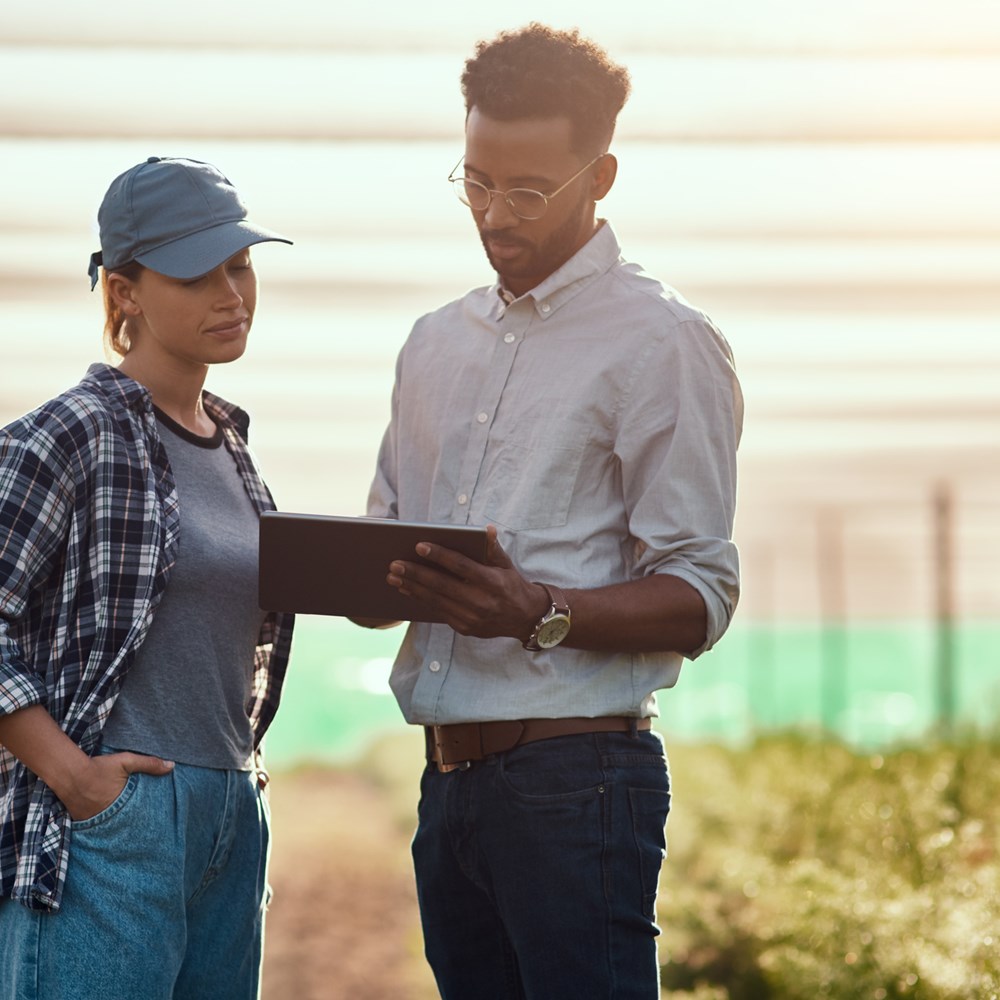 Employers have contacted SRUC about the following vacancies, to share with SRUC alumni. For further information about how to have a vacancy added, please contact us via the form below or call Julie van den Driesche on 0131 535 4488.
You can find a list of current vacancies below. Listings will normally be advertised for around one month from posting date.
Graduate Surveyors, Fisher German – various locations
Fisher German have vacancies for Graduate Surveyors in Ashby, Stafford, Bedford, Canterbury for graduates interested in a career in property and surveying. For these roles any degree is acceptable.
The role in Ashby involves Rural Estate Management, whilst those in the other locations are in Infrastructure Services and the start dates are late 2021 or early 2022.
Further information is available on the Fisher German website.
Closing date: 12 November 2021
---
Knowledge Transfer Officer (Agriculture), AHDB – Warwickshire
The Agriculture and Horticulture Development Board (AHDB), is currently recruiting for a Knowledge Transfer Officer to work within the Cereals & Oilseeds sector on a full-time permanent basis. The role has responsibility for assisting with project management duties and contributing to a world class knowledge transfer and delivery service to cereal and oilseed farmers.
This role would suit a proactive and organised individual with high attention to detail and the ability to communicate and share knowledge at all levels.
Full details are available on the AHDB website.
Closing date: 4 November 2021
---
Signet Breeding Officer, AHDB – Warwickshire
The Agriculture and Horticulture Development Board (AHDB), is seeking a Signet Breeding Specialist on a permanent basis. This role has responsibility to manage and act as the Account Manager for Breed Societies and breeding groups, listening to their views, solving problems and communicating back to the Signet Manager. Signet Breeding Services deliver genetic evaluations to around 450 pedigree levy payers, assisting with performance recording beef and sheep for livestock farmers to help them identify cattle and sheep with superior breeding potential.
The role requires a proactive and organised individual with expertise in the sector and the flexibility to travel across the UK.
Full details are available on the AHDB website.
Closing date: 25 October 2021
---
Forestry Machine Operator, Forestry and Land Scotland – Moray and Aberdeenshire
Forestry and Land Scotland manage approximately 90,000 hectares of woodland in Moray and Aberdeenshire. The Forestry Machine Operator will work as part of a dedicated team to plan and carry out tree harvesting as part of clear fell and thinning operations, using both a forwarder and harvester to mechanically fell trees and extract timber to roadside. The candidate will be required to meet targets in terms of production outputs whilst ensuring all Health, Safety and Environmental conditions are met.
Full details can be found at the Civil Service website.
Closing date: 24 October 2021
---
Area Sales Rep (Agricultural and Garden Machinery Products), Portek – Borders


Portek is seeking an Area Sales Rep to join a team of five sales professionals covering the UK.

The suitable candidate will need to be based within the area and be self-motivated, disciplined, enthusiastic and ambitious to succeed in a demanding sales role, where achieving budgets is key to success and income. The role will involve travelling  to win new business, managing and increasing sales to well established distributors within the designated area.
Full details of the role are available from tricia@portek.co.uk.
Date posted: 4 October 2021
---
Trainee Golf Course Finishers, MJ Abbot – Wiltshire
MJ Abbot are looking for Trainee Golf Course Finishers to work with their Finishing Teams mainly in the UK and occasionally in Europe. The role will involve working away from home on a shift pattern. Applicants will need to hold a full UK driving licence.
If you are interested contact jules.simmons@mjabbott.co.uk for an application form.
Date posted: 4 October 2021
---
Surveyors and Planners, Fisher German – various locations
Fisher German are seeking applicants from graduates for number of roles starting in September 2022.
Graduate Surveyors across four areas: Rural (valuations, property agency, landlord and tenant matters and estate management), Infrastructure Services (land access, negotiation of rights, project and stakeholder management), Planning and Development (planning applications and appeals, strategy formulation and plan promotion) and Commercial (valuations, property agency and property management).
Building Surveyors for building surveying and consultancy work, project management, regulations and statutory matters across all sectors.
Graduate Planners working on land planning strategy advice, development and general practice across all our sectors.
Closing date: 3 December 2021
---
Graduate Rural Surveyors, Bidwells – various locations
Bidwells are seeking applications for Graduate Rural Surveyor roles in various locations across Scotland and England, starting in September 2022. The Scottish vacancies are located in Fort William, Inverness and Perth, whilst the English roles are in Cambridge, Norwich and Oxford.
Duties will include assisting in general estate and farm management, as well as professional work such as valuations, diversification projects, grant sourcing, business plans, compulsory purchase/utility schemes, landlord and tenant matters, farm and rural estate agency, farmland investment and development schemes.
Candidates are required to have a 2:1 in a cognate or non-cognate degree and preferably work experience within the rural industry.
Full details of the vacancies can be found via Bidwell's website:
Scottish vacancies
English vacancies
Closing date: 21 November 2021
---
Shepherdess/Shepherd – Fearn Farm, Easter Ross
Fearn farm are seeking a Shepherdess/Shepherd to help manage 3,600 ewes on both lowland and upland farms in Easter-Ross and surrounding areas.
Duties include general day to day sheep management, grassland management and implementation of health plans and associated treatments.
Requirements for the role include all-round knowledge of sheep, well trained working dogs, sound knowledge of modern grassland management including conventional and electrical fencing would be beneficial, as well as knowledge of other farming enterprises, cattle and arable, including basic machine operation.
Full details are available from the Fearn Farm Office.
Closing date: 17 October 2021
---
Farm Manager, MBM Farms Ltd – Caithness
A full time Farm Manager is sought by a beef breeding farm based near Wick in Caithness. The farm has 600 hectares with 550 suckler cows, which are grass-based.
For more information on the post the farm has produced this YouTube video.
Please send the application with CV and covering letter to dannyhmiller@gmail.com.
Closing date: 1 October 2021
---
Access Officers (2 posts), Scottish Rights of Way and Access Society – Edinburgh
The Scottish Rights of Way and Access Society have two Access Officer vacancies, one full-time and one part-time (3 days per week).  Although based at their Edinburgh Office, both posts are eligible to work from home or another location.
Full details of the posts and the application process are available on the ScotWays website.
Closing date: 27 September 2021
---
Gardener, Blair Estate – Dalry, Ayrshire
Blair Estate, near Dalry, North Ayrshire, is looking for a gardener to join their small, dedicated and enthusiastic team. The work will include general garden duties, including some heavy work. A knowledge of practical horticulture, including propagation, greenhouse care and pruning knowledge, is essential. Knowledge of fruit and vegetable growing would be desirable. 
Ideally, the successful applicant will have worked in other similar estates and will be able to work with the owners to help develop new planting schemes. Effective team working and cooperation on larger tasks will be essential.
The role is full time with reduced hours during the winter, to reflect daylight hours.
CVs should be sent with a covering email to enquiries@blairestate.com.
Closing date: 30 September 2021
---