Highlands & Islands Sheep Health Association (HISHA)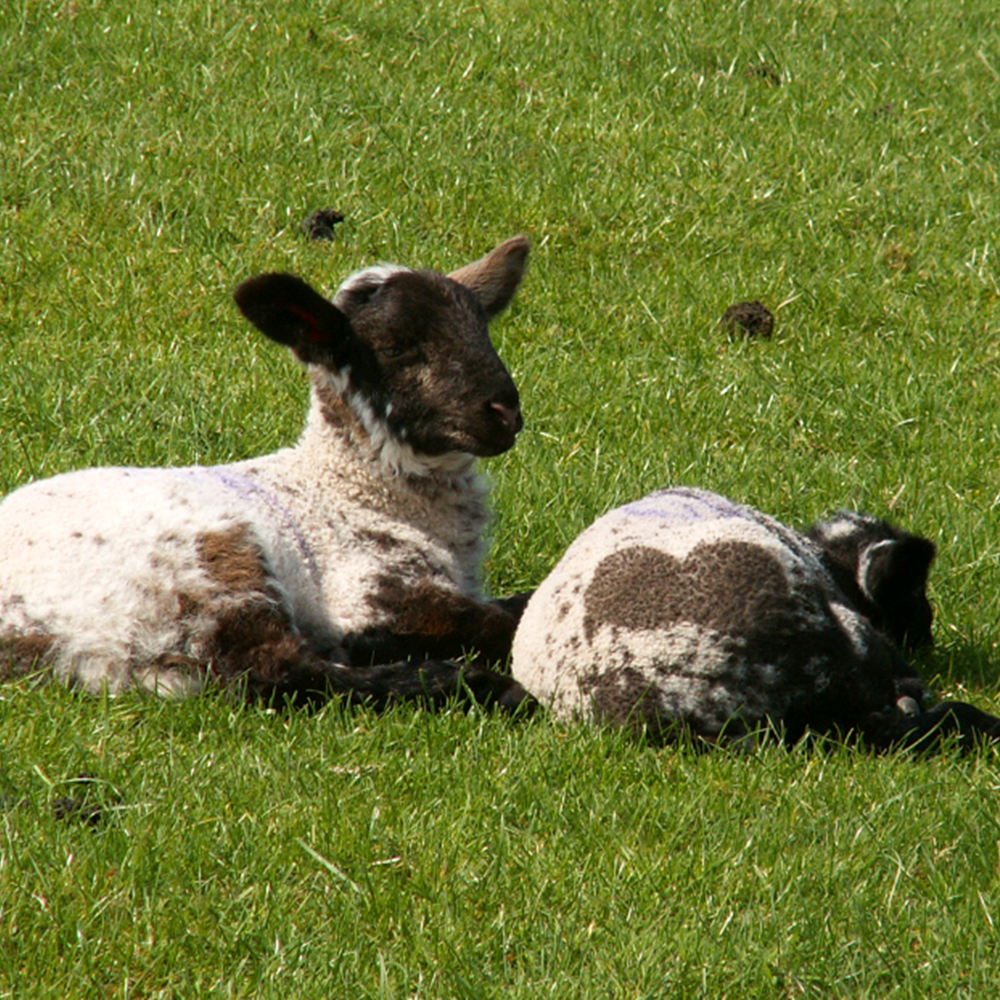 About Highlands and Islands Sheep Health Association

This farmer-led organisation was established in 1988 to maintain the high health status of breeding and hill sheep flocks within the Highlands and Islands of Scotland by keeping Enzootic Abortion of Ewes (EAE) out of the area. The result hardy, healthy EAE Accredited breeding sheep are available to producers throughout the country.
Highlands and Islands Sheep Health Association (HISHA) flocks are monitored by SRUC Veterinary Services and only attain EAE Accredited status after having been tested and found to be free of the disease for a minimum of 2 years. The use of EAE Vaccines is not permitted and any abortions are investigated.
HISHA board members
Kenneth Matheson, Milton of Aberarder, Strathnairn, by Dores, Inverness - Chairman
John Sutherland, Keoldale Farm, Durness, Sutherland, Vice Chairman
Board members
John MacDonald, Croft No 3, Tarskavaig, Isle of Skye
Roderick Macleod, Tiandra, Blarmhor, Banavie, Ft. William
Steven Metcalf, Work Farm, St Ola, Orkney
Donald Grant, Slattadale, Loch Maree, by Achnasheen
Kenneth Fraser, Gorthleck/Farraline, Gorthleck, Inverness
A Slimon, Breakachy, Laggan, Newtonmore, Inverness
S Ross, The Arr, Lethen, Nairn
Breeds available in HISHA
The breeds of HISHA sheep include:
Scottish Blackface
North Country Cheviot
Highland Mule
Scotch Halfbred
Shetland Cheviot
Texel and crosses such as Cheviot Mules, Texel crosses and Suffolk Crosses
Download HISHA breeds list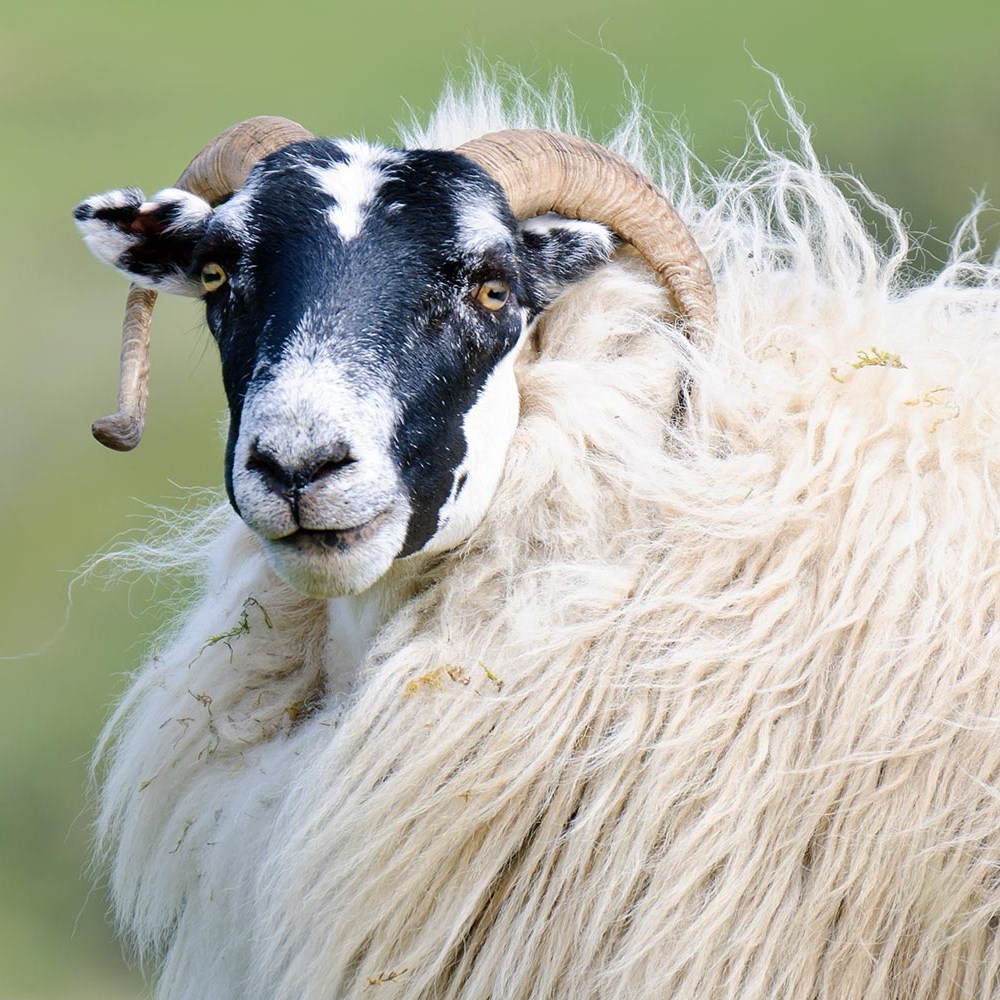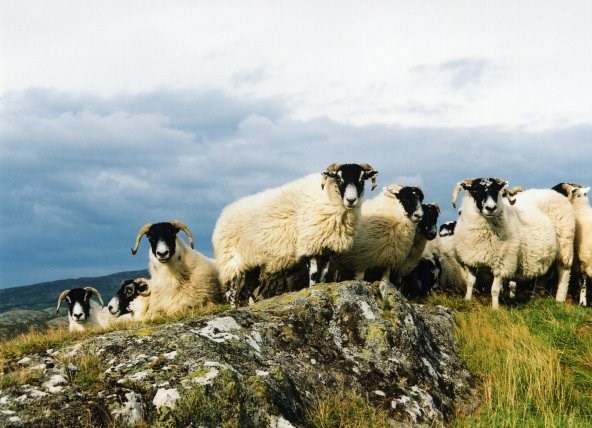 Abortion storms and lamb loss
EAE can cause abortion storms and lamb loss leading to huge economic loss. Unfortunately, it is a difficult disease to control for the following reasons:
Infected ewes show no signs of ill health so you could be buying in disease without realising. Animals that have been infected in one lambing season can abort on your farm in the following spring. It won't be until lambing time when it's too late that your ewes will either abort 2 or 3 weeks before lambing is due to start or give birth to weak non-viable lambs.
Once EAE infection is established within a flock it is persistent and difficult to eradicate. Following an abortion, ewes will lamb normally in subsequent years. However, these ewes are disease carriers and may infect their own lambs and any other sheep that they are in contact with.
Chlamydia abortus (the bacteria that causes EAE) is a zoonotic disease and can infect the human placenta resulting in abortion, stillbirth and serious maternal illness.
FAQs
Frequently Asked Questions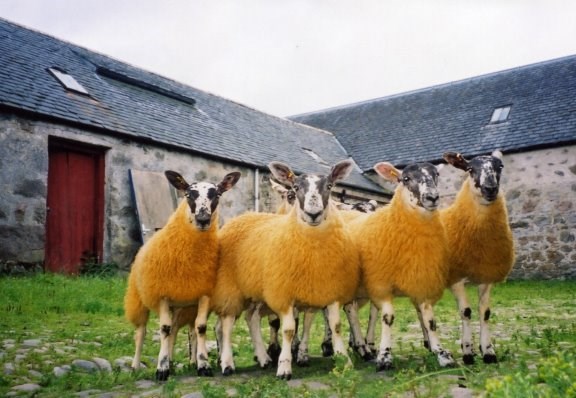 Where to source HISHA stock
Buying in infected sheep is the most common cause of introducing Enzootic Abortion of Ewes (EAE) into a flock. Our members flocks are monitored and tested under the Highlands and Islands Sheep Health Scheme to ensure they are free from EAE. For added assurance HISHA ewes, lambs and gimmers are also accompanied by a Health Status Report issue by SRUC Veterinary Services which officially confirms their EAE Accredited or Supervised status.
Up-to-date Heath Status Reports bearing the current year should accompany any HISHA EAE Accredited sheep you buy.
Search the database
HISHA EAE Accredited sales
HISHA EAE Accredited sales are held in the Autumn at the following marts – Dingwall, Aberdeen and Northern Marts, Kingussie and United Auctions. Contact the marts directly for sale dates and stock available for sale.
Information for HISHA members
HISHA members follow the sames rules as the EAE Accreditation Scheme.
Annual flock test
Blood samples will be collected by your veterinary surgeon. Please note that testing may be disrupted this year due to the Coronavirus. Regular updates of any changes to our services are available here.
Number to test
Please refer to the rules for further information.
A proportion of the ewes will be blood tested annually within 3 months after lambing. Only females that have bred should be tested.
The number of ewes tested will depend on the status of the flock.
Gimmering Scheme
If EAE Accredited ewe lambs are purchased with the intention of selling them the following year as EAE Accredited gimmers then an application should be made to join the Gimmering Scheme otherwise sheep will lose their EAE Accredited Status.
Contact
Address: St Boswells TD6 0EQ
Telephone: 01835 822456
Find out more about our services