List of vacancies
Scroll down to discover more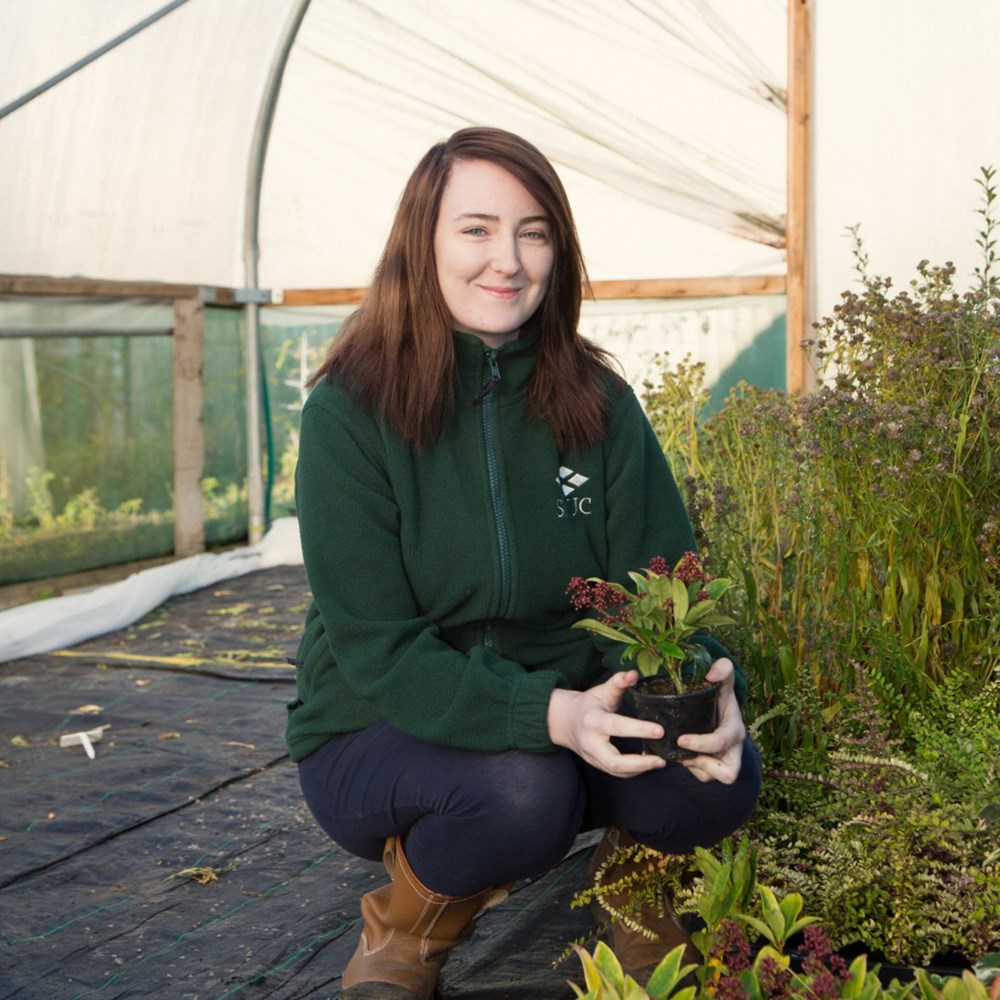 All applications must be made on our online application management system. This ensures all relevant information is gathered in a consistent format to ensure a fair and objective process for all.
In order to apply on-line you will need to register your details/create an account to be able to access the current vacancies and submit an electronic application. We would recommend that electronic applications are sent at least 24 hours in advance of the deadline, to ensure there are no technical difficulties.
Current vacancies
Click on the vacancy below for more information.
How will the information on the forms be used?
The information collected on the equal opportunities monitoring form does not form part of the selection process and will not be circulated to the selection panel. It will be used solely to monitor the effectiveness of SRUC's equal opportunities policy.
Your application form will be circulated to the selection panel. They will use this information to assess your suitability for the post against the selection criteria. If appointed, your application will be retained on your confidential personnel file. If you are unsuccessful, your application will be retained for six months and then disposed of securely.
At all times the information will be held securely in accordance with the terms of the Data Protection Act 1998.
Leading the way in agricultural and rural research, education and consultancy

SRUC is committed to valuing Diversity, advancing Equality and respecting Human Rights throughout the organisation and encouraging applications from disabled people using the "Disability Confident Employer" symbol. SRUC is a member of the Athena SWAN charter.

SRUC. A Charitable company limited by guarantee, SC003712. Registered in Scotland No SC103046
PhD opportunities
Start date: 1 October 2021

Duration: 3.5 years, full time

Salary: £15,609 per annum

Location: University of Edinburgh

Closing date for applications: 30 June 2021

This studentship is an exciting opportunity to be involved in a large collaborative multi-disciplinary project comprising of experts in the following areas:

polymers
sustainable composites
biomaterials
manufacturing and green chemistry

At SRUC, we are working in a newly established research direction for transforming biorenewable and sustainable materials for the future through the integration across-disciplines. We are conducting research that enables innovative synthesis, processing and manufacturing technologies, with net-zero emission, for a natural bioeconomy with a key focus on the science and engineering of innovative materials into research, education, and public outreach initiatives.

The research activities are primarily in the areas of Chemical Engineering, Biotechnology, Mechanical and Materials Engineering, Manufacturing, and Polymer Chemistry focusing on different classes/aspects of sustainable and functional materials. The work often encompasses synthesis, characterisation and miscellaneous properties measurements with a potential for various applications. Environmental aspects are also an important part of the research activities.

The successful candidate will have the opportunity to work with the industrial partners, external collaborators and a team of researchers at the SRUC in collaboration with different research centres. The objective of the research is to synthesise and manufacture cellulose-based sustainable and functional materials from UK Biorefinery for potential applications ranging from packaging, biomedical, automotive to aerospace depending upon the performance and functionality of the developed materials.

The key aim of this research is to investigate the use of different cellulosic materials derived from UK biorefinery targeted for specific applications as mentioned in the above-defined project and beyond. The packaging, biomedical, automotive, aerospace, electronics, oil and gas industries aim to use greener and environmentally friendly materials from sustainable sources for such applications.

The research aims to extend in this direction via synthesis and surface engineering of different cellulosic materials depending upon the targeted applications. In addition to synthesis and surface engineering, the project will also involve the use of other nanomaterials (Graphene/CNTs), processing, manufacturing and mechanical (tensile, flexural, and impact properties), thermal (TGA/DSC/DMA/TMA), electrical properties evaluation etc. of the resulting functional composites materials. The final products will be manufactured using advanced state of the art techniques including additive manufacturing.

The successful candidate will be involved in an intense three-year PhD research via cellulosic materials synthesis; characterization and properties evaluation and the comparison of developed materials properties with the existing state of the art materials for numerous applications.

The PhD candidate will be expected to work with the rest of the team at the SRUC and collaboratively with the project's potential industrial partners, and publish the work in high impact materials journals.

The successful student will work with Prof Vijay Kumar Thakur at SRUC. The student will register at the University of Edinburgh where they will have access to the training environments of both SRUC and the University of Edinburgh. Both institutions are committed to the training of PhD students in both specific and transferable skills.

The student will receive mentoring and training in the following areas specific to this PhD project:

sustainable materials and manufacturing
thermochemical treatment of biomass
physico-chemical and mechanical characterization
development of sustainable composites and coatings

Students should have at least a BSc 2:1 degree (or equivalent) in Chemistry, Chemical Engineering, Polymers, Materials Science and any other relevant disciplines. A postgraduate MSc qualification would be desirable but is not essential.

The expected start date is the 1 October 2021 for 3.5 years. The student will be registered at a partner university and receive an annual student stipend of £15,609 at the 2021/22 rate. This studentship will fund to pay the tuition fees at home fees rate only. This studentship will be based at The University of Edinburgh.

SRUC, Scotland's Rural College, delivers comprehensive skills, education and business support for Scotland's land-based industry founded on world-class, sector-leading research, education and consultancy. SRUC's joint submission with the University of Edinburgh to the Agriculture, Veterinary and Food Science subpanel of the Research Excellence Framework (REF2014) ranks top in the UK on research power.

To apply for this studentship, please send us your CV and complete the application form and equal opportunities monitoring form.

Completed forms and any questions should be sent to SRUC's Postgraduate Administrator pg.research@sruc.ac.uk quoting reference SRUC/904/Thakur.

To have an informal discussion about this studentship, contact Professor Vijay Kumar Thakur; Email: vijay.thakur@sruc.ac.uk, telephone: 0131 603 7533.

The closing date for the return of applications is 5pm on 30 June 2021.
Find out more about applying with SRUC