Learn how drones can elevate your business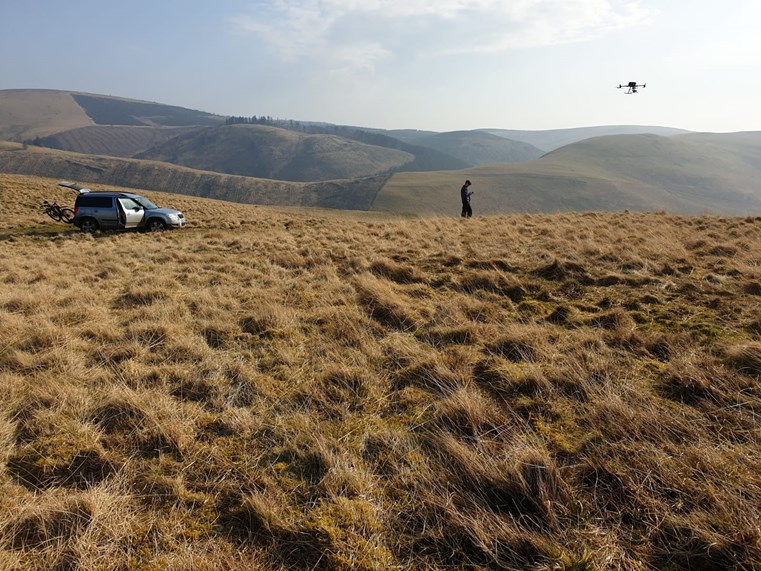 SAC Consulting uses drones for a range of work, including peatland restoration, forestry, biodiversity, planning and carbon market projects.
Visitors to the Royal Highland Show will be able to learn how drones are playing an increasingly important role in rural life.
SAC Consulting, part of SRUC, offers a range of UAV (Unmanned Aerial Vehicles) services to clients, making use of the latest technology and tools to provide numerous opportunities to its customers.
"Drones are being used more and more in daily and commercial life," explained Jack Zuill from SAC Consulting. "Our existing work streams include a mix of peatland restoration, forestry, biodiversity, planning and carbon market projects.
"We use UAV and earth observation data in innovative ways for environmental surveying and monitoring, helping to assess, enhance and protect a range of environments and land uses."
SAC Consulting also uses the Matrice 300 drone combined with a range of cameras, multispectral sensors and software. This provides aerial surveying and imaging, increased accuracy of ground measurements, digital recording and GIS analysis.
Its Light Detection and Ranging (LiDAR) sensor, for example, can sample the vertical distribution of canopy and ground surfaces biomass, providing detailed structural information about vegetation which in turn leads to more accurate carbon stock estimations.
Jack added: "By drawing on this cutting-edge technology combined with our expertise and knowledge of business and land-based enterprises, we can offer a full-service sustainability package. Our integrated offering means we offer the breadth and depth of consultancy needed to help you achieve your environmental and Net Zero ambitions."
For more information on SAC Consulting's range of UAV services or to find out what drones can do for your business, visit the SRUC stand at the Royal Highland Show (23-26 June) or email environment@sac.co.uk. 
Further information on drone-based services in agriculture can also be found on the Farm Advisory Service website.
Posted by SRUC on 21/06/2022