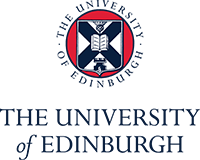 Human activities have become an increasingly significant factor for the Earth's biosphere system. Our use of natural resources, deforestation and soil erosion, the release of potentially toxic compounds and pathogens, and the increase in greenhouse gases are all examples of pressures that have potentially serious consequences for humanity and other life on Earth. This course gives you a fundamental understanding of these issues.
You will develop a scientific understanding of some of the major processes influencing the quality of land, air and water resources, and learn about the most effective methods of environmental protection.
You'll also develop expertise in the design and implementation of programmes of environmental protection, and have the opportunity to study the integrated protection and management of particular ecosystems or resources.
The course provides an in-depth knowledge of natural resource management and the processes that cause environmental degradation and pollution problems. So it helps you play a vital role in protecting and conserving our environment, in Europe and beyond.
This programme is a collaboration between Scotland's Rural College (SRUC) and the University of Edinburgh's School of GeoSciences.
Virtual Experience
Take a look around the SRUC Virtual Experience for lots of great student videos and examples of what it's like to study our courses, along with campus and facility tours.
SRUC holds open days regularly. Visit our listings page for details of our up-coming events.
Got a question? Get in touch
Alistair Hamilton, Programme Director
Phone: +44 (0) 131 535 4066
Email: alistair.hamilton@sruc.ac.uk