Reminder about PM sampling for respiratory disease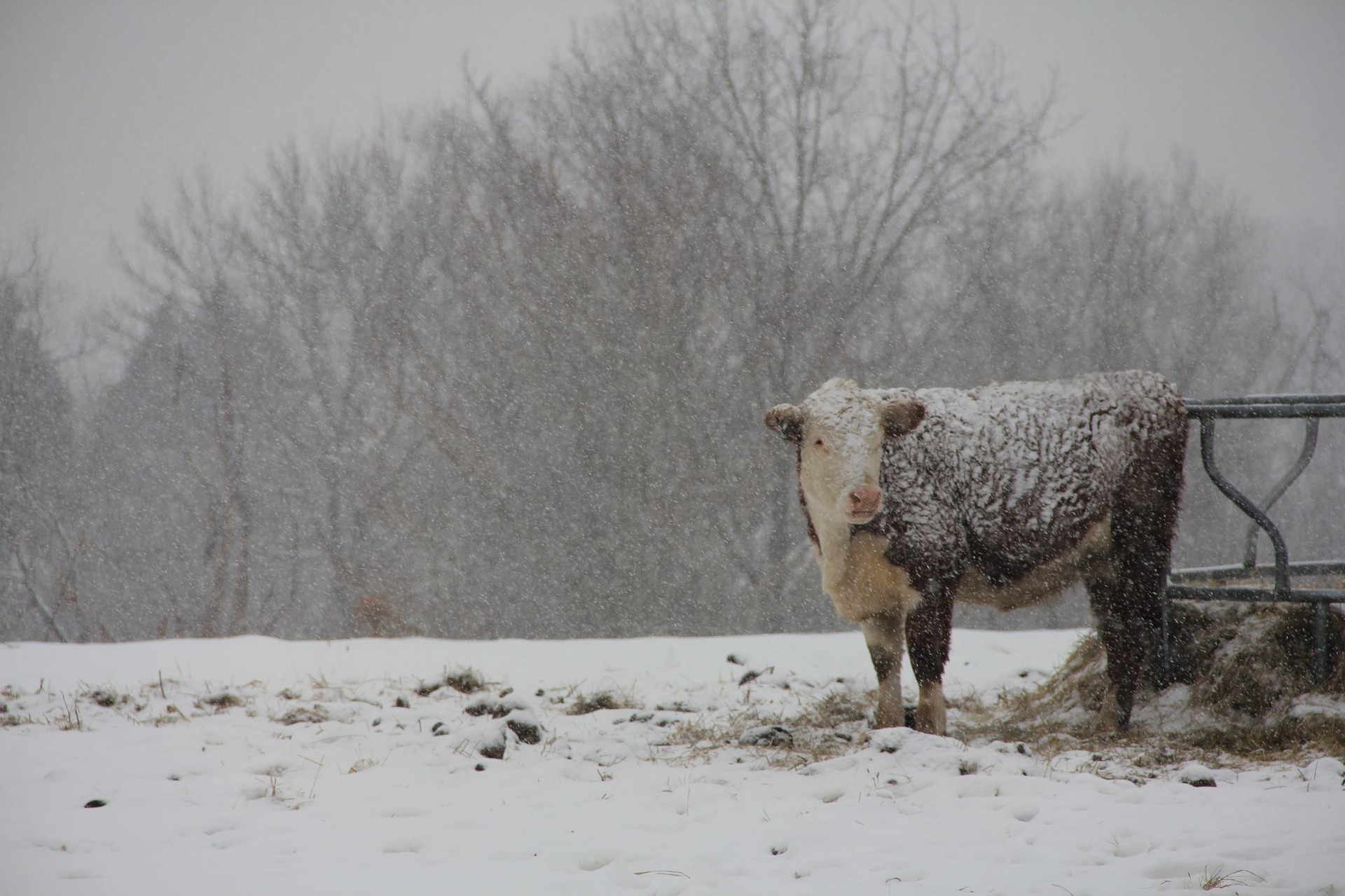 Correct sampling during postmortems is essential for identifying respiratory diseases.
We have been busy in the postmortem room recently with the seasonal increase in cattle pneumonia cases. Respiratory disease in any cattle production system remains a very significant cause of poor welfare, reduced production efficiency and increased antibiotic use. We have fielded a number of calls regarding what samples to take if you have the opportunity to perform an on-farm postmortem when investigating respiratory disease problems. A handy sampling guide is given below alongside a recent photo from one of our cases last week. 
If you have any questions regarding correct sampling, please do not hesitate to contact the central & south east vet team on 0131 535 3130.
TEST

TISSUE

METHOD

STORAGE

Histopathology

Lung

Heart

Trachea

Larynx

Lesions

1 x 1 cm

4 - 6 representative samples from lung

Papillary muscle from heart

Trachea

 

ASAP

Room temp

10% formalin-plenty!

Leak proof container

Store for as long as needed

Bacterial cultures

Affected lung

+/- Abscess's

Avoid very necrotic tissue

Sterile technique

Charcoal swab

Fridge before submitting

Mycoplasma cultures

Lung

Sterile technique

Plain swab

DO NOT PUT IN CHARCOAL

In mycoplasma medium if available

Fridge before submitting

Mycoplasma PCR's

Lung

Tissue 1x1 cm

 

In mycoplasma medium if available

Fridge before submitting

Freeze tissue if holding

Viral PCR's

Lung

Tracheal

Tissue 1x1 cm

Tracheal swab- plain (non-wooden)

Fridge before submitting 

Freeze tissue if holding

Not necessarily need VTM

Histophilus somni septicaemia [PCR]

Lesions:

Heart, Larynx, Brain, joint

 

Tissue 1x1 cm

 

Fridge before submitting

Freeze if holding

VTM not needed

Histophilus somni septicaemia [Cultures]

Lesions:

Heart, Larynx, Brain, joint

Sterile technique

Charcoal swab

(Can be difficult to grow)

Fridge before submitting

BVD [PCR]

Spleen

Tissue 1x1 cm

Fridge before submitting  

Freeze if holding

Not necessarily need VTM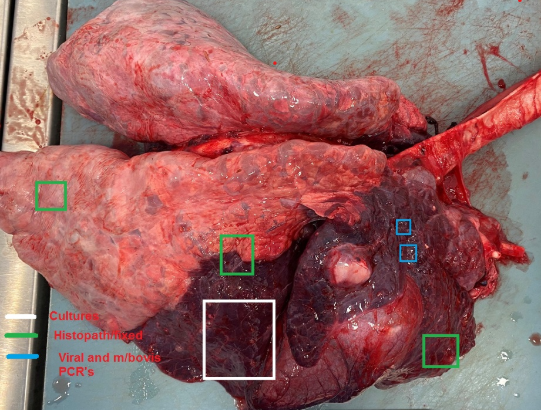 Posted by SRUC Veterinary Services on 01/12/2021