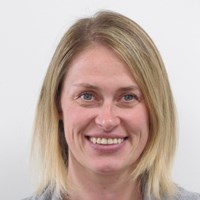 Hi I'm
Nicola Lambe
Position: Sheep Geneticist
Location: Highlands and Islands
I have over 20 years experience working on sheep breeding research projects. I manage the work of the SRUC CT scanning unit and undertook my PhD (2005) based on CT scanning of breeding hill ewes to assess seasonal tissue changes.
The sheep genetic projects that I have been involved in have been associated with breeding for improvements in carcass and meat quality, alongside traditional production and reproductive traits, and have considered both hill and terminal sire breeds. I have also worked on similar projects with beef cattle and pigs.
More recently, my research has been concerned with understanding and selecting for new traits in sheep, such as greenhouse gas emissions, feed efficiency and disease resistance.
Find out more about our research services