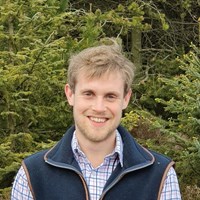 Hi I'm
Martyn Davies
Position: Senior Forester
I am Senior Lecture for Forestry, Arboriculture, Horticulture and Rural Skills, based at our Barony campus, close to Dumfries in the South-West of Scotland. I work together with a passionate and knowledgeable team who deliver specialised land based courses from school groups to masters.
Developing people's skills and improving knowledge is my focus and passion, alongside sustainable forestry and land management. This was cultivated at a young age where both work and recreation took place in the great outdoors with a variety of trees, woodlands and forests being the centre of it all.
I have worked in forestry since 2004, before I started teaching in 2015. My work involved the felling and extraction of timber, forest management and consultancy as well some small-scale arboriculture operations.
My main area of interest is the sustainable management of trees, woodlands and forests, ensuring they keep providing the fantastic and highly varied benefits to the economy, society and the environment. I teach on a number of taught programmes for SRUC where the sustainable forestry approach is discussed with all its merits.
In my free time, I have two working dogs, a Brittany and a Collie. As well as working, Jas and Floss accompany me on fell walks and canoeing trips. This, combined with being a member of the Forest Industry Safety Accords working group for 'Skills and Development' and exploring forests and woodlands give me the opportunity to relax and unwind.
Find out more about our research services