Haemonchus diagnosed in Aberdeenshire – free testing available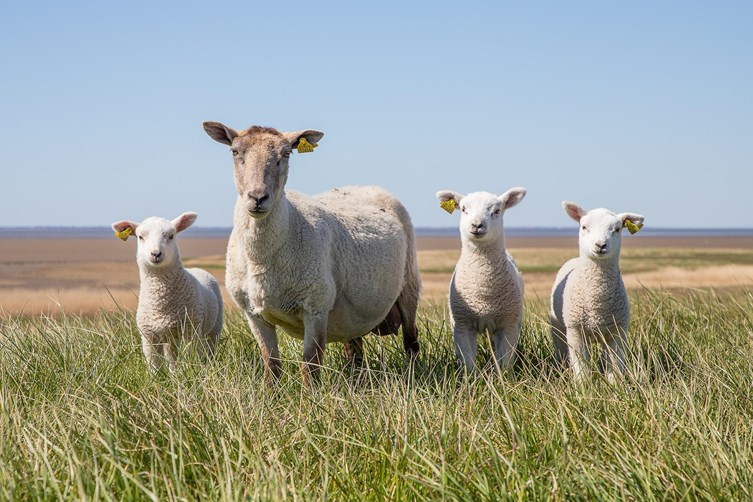 APHA are offering free faecal egg testing for Haemonchus in cases where it is suspected.
SRUC Veterinary Services has diagnosed Haemonchus as a cause of mortality in a group of Aberdeenshire lambs. The warm weather favours the larval development of this 'tropical' parasite and with fecund female worms producing thousands of eggs per day, pasture contamination levels can rise quickly in the right conditions. Haemonchus take blood meals from the abomasum, therefore clinical signs relate to blood and protein loss. Animals typically present with pallor and submandibular oedema in the absence of diarrhoea. Sheep do not develop the age-related resistance to Haemonchus, as seen with the other strongyles, and disease and deaths can be seen in adult animals as well as lambs.
The lamb had died the evening prior to examination. There was diffuse carcase pallor, submandibular oedema and small effusions in the body cavities on gross examination. Haemonchus worms were present in the abomasum but were hard to see as their bright 'barber pole' appearance had been lost following the death of the animal. There was a faecal egg count of 145,350 strongyle eggs per gram and a total worm count of 35,500 Haemonchus contortus worms in the abomasum.
High worm egg counts (into the thousands and tens of thousands) are not uncommon in animals with a patent Haemonchus burden and a specialised staining technique can differentiate Haemonchus eggs from those of other strongyles. APHA are offering free faecal egg testing for Haemonchus where sheep present with anaemia, with no diarrhoea, and sub-cutaneous oedema (bottle jaw) or where Haemonchus is suspected. Samples should be submitted using the Small Ruminant submission form to APHA VIC, Job's Well Road, Johnstown, Carmarthen SA31 3EZ. When submitting samples please write FREE HAEMONCHUS TESTING and include history of recent treatments.
All classes of anthelmintics have activity against H. contortus, however the fecund nature of the worm means that there is a significant risk of selecting for resistant worms if whole group treatment is undertaken. Options to decrease this risk include selective treatment using the FAMACHA chart or treatment with Closantel (which kills H. contortus but not other gastrointestinal worms) rather than other anthelmintic classes.
Posted by SRUC Veterinary Services on 12/08/2022