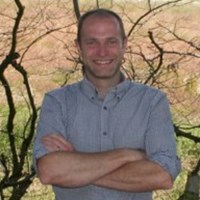 Hi I'm
Timothy Geraghty
Position: Veterinary Centre Manager
Location: North East Scotland
I am a veterinary specialist in cattle health and production with a broad interest across farm animal production medicine. I have experience in a wide variety of clinical and academic environments including as a first opinion practitioner, university veterinary school lecturer, researcher and more recently as a Veterinary Investigation Officer.
In my current role with SRUC I am the Centre Manager for the Aberdeen Veterinary Surveillance Hub, with a remit for disease surveillance across the North East of Scotland.
I have researched and published extensively on a wide range of production animal subjects including infectious disease management (particularly herd biosecurity, IBR and Johne's disease), nutrition, mastitis and fertility management in dairy herds and the causes of bovine stillbirth.

Most recently I have been working on a project investigating the rate and causes of calf loss on Scottish beef herds. I am interested in the environmental impact of livestock production and in particular the role that improved health management can have in reducing carbon emissions from ruminant production systems.
Find out more about our veterinary services