Lungworm larvae screening
Interpretation of Lungworm Larvae Screening
The presence of lungworm larvae is consistent with infection. If larvae are not present then note that disease can precede patency or persist after patency. In adult cattle lungworm infections do not generally become patent. If lungworm is still suspected confirmation of exposure may be sought by examining for serum antibody. The presence of an eosinophilia coincident with clinical signs is suggestive of lungworm infection, but does not confirm it. Please note this test is not validated for pooled samples.
---
Price:

£15.75

Species:

Cattle, Sheep, Goats

Disease/presentation:

Parasitism

Test type:

Parasitology

Sample type(s):

Faeces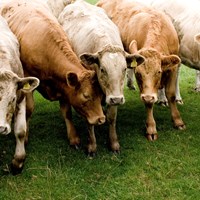 Further Information
UKAS Accreditation Status: Not accredited
Turnaround Time: 2-3 working days
SRUC VS Product Code(s): 1050500
Explore the broad range of laboratory tests we offer to support disease monitoring and diagnosis:
Find out more about our services