Inorganic Iodine - pooled sample*
*This test is subcontracted
Interpretation of Plasma Inorganic Iodine Results (Pooled - cattle and sheep)
Normal ranges: 60-300 µg/l (cattle) and 80-300 µg/l (sheep)
Pooled PII results give an indication of the overall Iodine status in the group tested and are only indicative of recent dietary intake. A high result (>150 µg/l) is likely to indicate sufficient intake. A low result (<60 µg/l) would indicate that there is likely to be a current dietary deficiency in the majority of the group tested at time of sampling. Results within the normal range may mask low individual values in a minority of the group. All results should be interpreted in light of factors such as stage of production, recent dietary intake and clinical signs.
---
Price:

£35.25

Species:

Cattle, Sheep, Goats, Pigs

Disease/presentation:

Metabolic disease

Test type:

Biochemistry

Sample type(s):

Blood - clotted (red top), Blood - heparin (green top)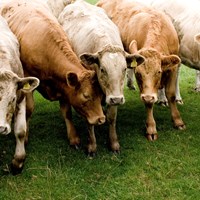 Further Information
UKAS Accreditation Status: Not accredited
Turnaround Time: 3 weeks
SRUC VS Product Code(s): 1060350
Explore the broad range of laboratory tests we offer to support disease monitoring and diagnosis:
Find out more about our services