SRUC improves world ranking for life sciences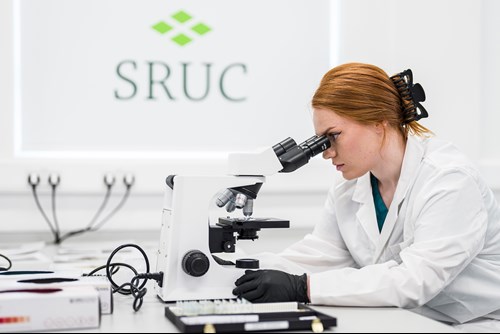 SRUC has strengthened its provision in animal welfare and veterinary science.
SRUC has improved its world ranking for life sciences in the 2023 Times Higher Education (THE) World University Rankings by Subject.  
It has moved from 301-400 to 251-300 in the world for life sciences in the rankings which are published today.
The life sciences subject ranking highlights universities that are leading across the following disciplines: agriculture and forestry, biological sciences, veterinary science and sport science. This year's table includes 972 universities, up from 895 last year.
Jamie Newbold, Provost and Deputy Principal, said: "We have introduced several new courses, including Rural Animal Health, Animal Welfare Science and Zoonoses and Epidemiology, which add to SRUC's strength and depth of provision in animal welfare and veterinary science.
"The latest World University Rankings are confirmation of SRUC's continuing upward trajectory as we move towards becoming an enterprise university at the heart of our sustainable natural economy."
The latest rankings are published less than two weeks after THE released results which show SRUC research is being cited more than ever before – placing it third in Scotland and 121st globally.
Earlier this year, the Research Excellence Framework (REF2021) ranked the research power of Agriculture, Food and Veterinary Sciences at SRUC and the University of Edinburgh number one in the UK based on quality and breadth of work.
For more information, visit: Times Higher Education home | Times Higher Education (THE)
Posted by SRUC on 25/10/2022