The Entrepreneurial Campus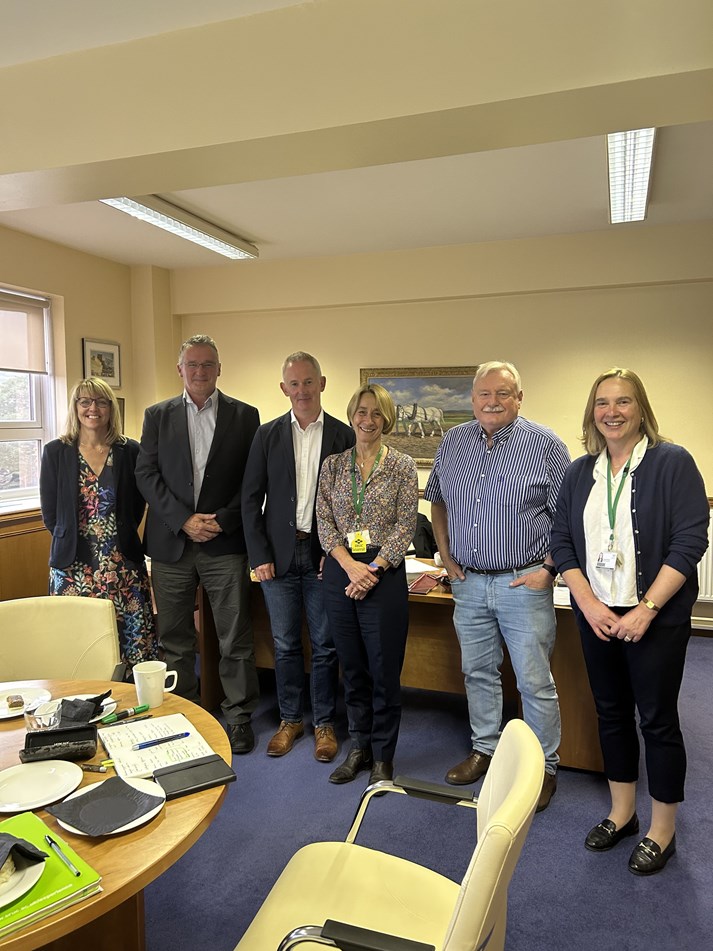 SRUC aims to inspire, support, and research enterprise to drive a thriving natural economy. 
Scotland's Chief Entrepreneur Mark Logan and co-author of the Entrepreneurial Campus Blueprint Report Ross Tuffee met Wayne Powell, Carol Langston, Teresa Shutter and Susannah Bolton to discuss The Entrepreneurial Campus report commissioned by the Scottish Government and launched by the First Minister in June.
SRUC's vision to become an enterprise university at the heart of the natural economy is completely aligned with the blueprint, which aims to create more connections between different disciplines and to further strengthen the contribution of colleges and universities to regional economic development by linking them to entrepreneurial communities.
SRUC's combination of an inspiring purpose, proximity to business, our geographical presence across Scotland and our openness for collaboration, fits perfectly with their vision.
Our unique tripartite approach, combining research with enterprise, consultancy and tertiary skills development, means we have a head start on the integration that underpins the report's recommendations.
We have examples of great practice demonstrated by the Enterprise Academy and its proactive approach to developing the enterprising mindsets, knowledge, skills and behaviours of our students; our SEEDABLE competence-based approach to education, which also integrates the UN Sustainable Development Goals and the principles of equality and diversity; and our Orchard innovation accelerator scheme, supporting innovators to turn business ideas into tangible commercial outcomes.
We discussed the need to amplify these and other examples of best practice, giving SRUC an even stronger presence in the ecosystem of Scottish economic development and leading the way with our approach to enterprise and institutional innovation.
By Dr Susannah Bolton, SRUC Vice-Principal for Enterprise and Knowledge Exchange
Posted by Susannah Bolton on 02/08/2023