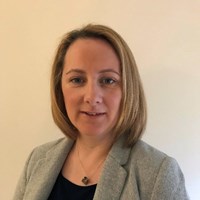 Hi I'm
Victoria McDowell
Position: Head of Advisory Services
Location: Central Scotland
Expertise:

Agriculture, Crops and Soils
Climate, Environment and Wildlife
Business Management and Finance
I am part of the SAC Consulting senior leadership team, and as Head of Advisory Operations I lead the 25 SAC Consulting offices positioned throughout the country. My passion is in ensuring that the SAC customer is central to everything we do and that the agricultural sector collaborates with its customers and partners as broadly as possible.
I am also the senior sponsor for Agrecalc, our Carbon Footprint calculator, and work to develop the team and the calculator to be fit for an ever expanding range of customers, interested parties and environmentally driven priorities.  
I joined SAC in 2020 with over 25 years' experience in B2B and B2C markets and in a variety of sectors including Aquaculture, Agri-based food production, International Multi-Channel Retail, FMCG and Consumer Services.
Having worked closely with over 50 UK retailers from Waitrose, M&S and Tesco to small cottage industry startups I use a creative and collaborative approach to create business growth and diversification for all sizes of business.
Working for the good of the industry towards landmark improvements that are sustainable and helpful to businesses is my long-term aim. Coaching, training and transferring knowledge is a key element to achieving this aim with my most successful projects being for the benefit of the partner businesses.
Areas of expertise and interests
Agriculture, Crops and Soils
Climate, Environment and Wildlife
Business Management and Finance
I'm currently working on
Agrecalc development as a carbon calculator for retailers, farmers and lenders
the development of our office network through Scotland
partnerships with associated agricultural consultants
our staff training and development scheme
our value to our customers
My professional highlights
Working with key retailers such as Tesco, Marks and Spencer and Waitrose continuously over 20 years, regardless of role, developing understanding of their businesses and how to differentiate their food for their customers
I developed a customer care charter and supporting operation which became an embedded value of an organisation
I was a member of the highly commended Crisis Management team for Glasgow Airport in the aftermath of a terrorist attack which has benefited so many aspects of my day to day approach
As a business mentor for SME entrepreneurs, aiding a variety of Chambers of Commerce, I enjoy helping business owners find solutions to achieve their aspirations
Find out more about our consulting services