Embracing nature-based opportunities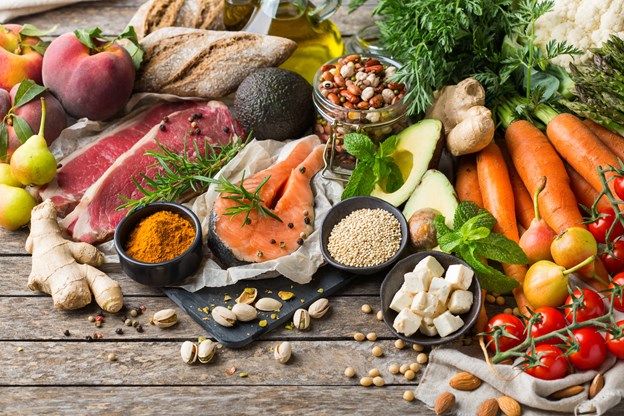 Rigorous frameworks for businesses to assess their supply chain's nature interactions are already available for businesses
Elevating the nature crisis to the same priority as climate, has been a major theme of the past two COP summits, and was the focus of the UN biodiversity summit, COP15, in 2022.
The UK has set a goal to halt nature decline (including biodiversity loss) by 2030 and work towards nature recovery by 2050. These targets are necessary because global production and consumption has pushed us outside of planetary boundaries: Ecosystem processes (such as biochemical flows, soils, and freshwater provision) underpin at least 55% of global annual GDP and the accumulated pressures on the natural environment put these ecosystems at risk of collapse.
Agriculture has been highlighted as both a contributor to these pressures, as well as a sector uniquely exposed to risks of compromised biodiversity and ecosystem services. On the other hand, agriculture, and other land- based businesses can also play an essential, positive role in mitigation, adaption and supporting recovery. Given that nature-related risks are expected to range from severe to existential (e.g., pollinator and keystone species collapse), many progressive food & drink and diversified rural businesses are now going beyond compliance with environmental regulation, asking not just 'what must I do' but 'what can I do' to influence sustainable changes throughout their supply chains.
These changes are also being driven by customer choices: Consumers are increasingly switched on to food's footprint and increasingly use food as a conduit to engage with their environments. Kantar identifies 'eco-active' consumers (those highly concerned about the environment) and eco-considerer consumers (those worried about the environment), with eco-actives representing 24% of GB shoppers and eco-considerers 41% of the FMCG (fast moving consumer goods) market, respectively. While several economic factors have meant eco-actives in Scotland have declined in the last year, Scotland is still ahead of the global trend and this group of consumers represents 23% of Scottish households and spends £2.7bn on FMCG in Scotland.


BRINGING NATURE IN-HOUSE
It is expected that nature and biodiversity will follow in the footsteps of carbon, with businesses encouraged (and potentially required) to measure and report on their impacts. There are now rigorous frameworks for businesses to assess their supply chain's nature interactions, analogous to carbon audits.
At SAC Consulting, we are monitoring the development of this space so that we can help our clients navigate the evolving landscape. Also, similar to carbon, businesses that accurately measure their nature impacts, and can speak confidently on their plans to mitigate these, can differentiate themselves from their competitors.
Integrating a rigorous net zero and/or nature-positive plan with a business story, can re-define a brand. The idea of 'provenance' (or where a product comes from) often highlights how these goods link to the environment. This is a strategy being used by many Scottish food & drink and rural enterprise businesses already, as they place landscape and raw materials front-and-centre in their messaging.
Climate change has increased the interest in native and heritage raw materials, as well as 'natural' products. People are often looking to the past for reliable wisdom - earth- friendly farming, picking, preserving, pickling, fermenting – simple, healthier foods as well as often-overlooked meat products (e.g., dairy beef, rare breeds, and game). For enterprises targeting tourists, some of the top travel trends in 2023 include experiences like 'biodiversity breaks' – providing the opportunity to build on the nature focus of the experience.
Embracing these trends, and the triple bottom line of people, planet and profit, will enable businesses to raise the visibility of their values and ensure that these values have consumer appeal in an increasingly environmentally conscious marketplace. As nature-positive closes the gap on net zero in the economic landscape, implementing change is both an imperative as well as a business opportunity: Rigorous benchmarking and publishing nature-related target and disclosures can lead to certifications, new value propositions, and access to new consumers, investors, and collaborators. Is there an opportunity to embrace some of these opportunities, and manoeuvre your business to become the flagship of a larger sustainability strategy?
By Brady Stevens, Rural Business and Economics Consultant, and Ceri Ritchie, Head of Food and Enterprise at SAC Consulting
This article is taken from the Spring 2023 edition of Perspectives Magazine. 
For further reading, you can also access our full report on this topic. 
Posted by Brady Stevens & Ceri Ritchie on 17/04/2023