Free workshops help people kickstart careers in food industry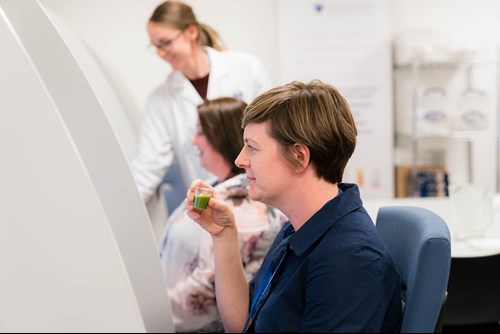 Food and drink entrepreneurs are being offered support to start up a new business
Anyone with an ambition to run their own food and drink business can now sign up for free workshops to help them turn their ideas into reality.
Following two successful years, THRIVE 2023 will return in September and October offering participants the chance to gain entrepreneurial skills and network with other business people in Scotland's food, drink and rural sectors.
Delivered by experts from Scotland's Rural College (SRUC) and Queen Margaret University (QMU), this free programme provides students, graduates and early-stage entrepreneurs with the business skills and knowledge to develop their ideas – including concept development, legislation, marketing, nutrition, self and co-manufacturing, pitching and access to general business support information.
THRIVE includes two interactive days supported by four industry-focused webinars. The first day on 23 September is an online session covering business skills, while the second day on 14 October, offered both in-person at QMU and online, will look at food product development.
Four optional evening webinars will take place between 6 September and 11 October, covering investment and funding opportunities for Scottish food and drink businesses, sustainable packaging strategies, crafting the perfect pitch and legislation for food manufacturing and foodservice in Scotland.
Catriona Liddle, Head of Scottish Centre for Food Development & Innovation at QMU, said: "THRIVE has been hugely useful to those starting food and drink businesses – often helping them clarify what they really need to know before they even enter the industry or better equipping those who have already started working in the industry with the specific knowledge they need to drive forward their businesses. Starting out as an entrepreneur can be daunting but THRIVE helps build confidence by ensuring early-stage entrepreneurs better understand how to navigate the industry.
"Essentially, THRIVE provides the perfect 'how to' guide, as well as offering access to specialists in their fields and the chance to meet like-minded entrepreneurs at the start of their journey. It's a winning combination!"
Ceri Ritchie, Head of Food and Enterprise at SAC Consulting, part of SRUC, said: "Whether you have a business idea or an existing business, THRIVE provides good solid advice, an opportunity to explore your business's potential and to connect with like-minded individuals.
"As a team, this is our third year delivering THRIVE, and it's a privilege to work with many of Scotland's embryonic food, drink and rural entrepreneurs, and to share our commercial experience and industry knowledge.
"I look forward to meeting the 2023 participants, to the fantastic discussions we will have and to another successful programme."
Ciara Bow, THRIVE participant in 2022, said: "This course is invaluable. Even if you are in the ideas stage do not be put off, it's the best time to do it. The contacts and reference materials will steer you right throughout. I cannot recommend the THRIVE course highly enough, and everyone involved could not have been more helpful."
THRIVE is open to people in food & drink manufacturing, hospitality, diversified agriculture, food or farm shops as well as students and graduates who have ambitions to develop as entrepreneurs or even who just have an idea in the making.
For more information, or to apply, visit: https://bit.ly/THRIVE2023Application.
Posted by SRUC on 21/04/2023