Uping Down Flock
David and Carolyn first purchased two pedigree Shetland ewe lambs 8 years ago for the simple reason of wanting to manage a patch of grassland at their home in East Dorset on the edge of Cranborne Chase.  Having both worked as aeronautical engineers and business managers, their introduction to keeping sheep sprang from a conversation with a Shetland Sheep breeder at the Dorset County Show.  Their flock is now the first to achieve the new monitored status for MV and Johne's Disease.
Settling on the Shetland breed because of the sheep's small size, primitive instincts and impressive fleeces, the Gills' flock has grown from the two lambs, keeping their patch of grassland under control, to currently just over one hundred sheep.  Having moved to West Dorset three years ago, the flock is now run on just over 20 acres of south-west facing chalk hillside where the sheep graze outdoors all year round.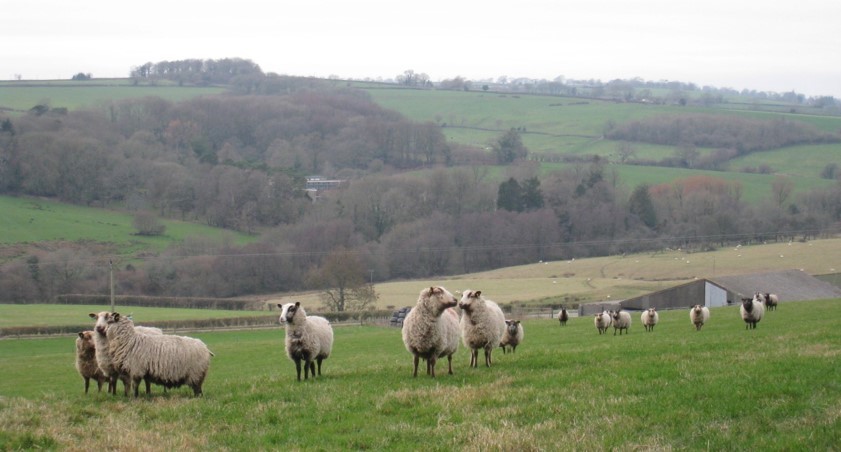 The flock has been built up entirely from private purchases, with David and Carolyn making the decision to invest progressively in a number of distinct blood lines.  They now keep a closed flock, lambing in April, with the aim of growing their breeding flock steadily.  As one of the larger flocks of pedigree Shetlands on the UK mainland, the Gills are also active members of the Shetland Sheep Society and currently produce the monthly members' newsletter.
David and Carolyn focus on producing high quality pedigree rams and specialise in breeding patterned 'katmoget' Shetlands that have badger markings on their faces and dark legs and bellies.  They show the best of their flock each year at agricultural shows, with significant success in recent years.  In 2019, a home-bred ram was the Reserve Show Champion at the RBST National Show at the Three Counties, Malvern, and in 2018 a pair of their rams were the Show Reserve Champion Pair at the Dorset County Show, coming a close runner-up to a pair of Texels.  David and Carolyn shear with hand blades, and as well as spinning and knitting the wool themselves, they also plan to handweave it and sell handwoven products straight from the farm.  Other ventures include selling Shetland hogget locally each summer and keeping a few colonies of honey bees.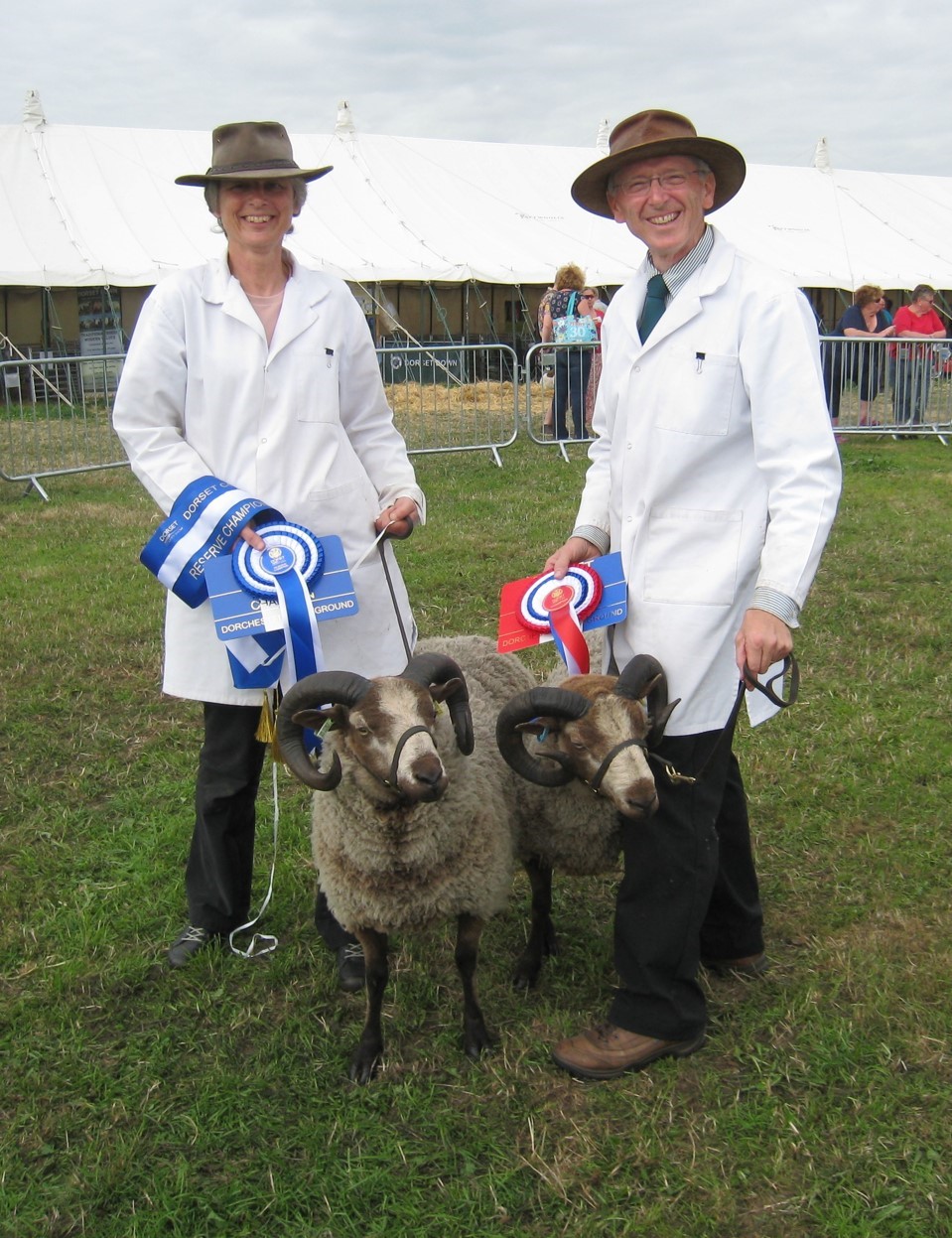 The Gills take great pride in the fact that the Uping Down flock is the first to achieve SRUC's monitored status for MV and Johne's Disease.  They are committed to maintaining their flock to best-practice health and welfare standards and want to have confidence that the sheep are not suffering from these iceberg diseases.  David commented: "Our aim is to maintain a sustainable, high-welfare flock that is free from disease. Since joining the scheme we feel reassured that MV and Johne's are highly unlikely to be present in our flock and that we have a system in place to help us maintain this status.  We are also pleased to offer the Shetland Sheep breed some resilience in case of future national disease emergencies."
While considering themselves to still be relative newcomers to farming, David and Carolyn have made great strides in future-proofing their business, and aim to continue to improve their flock management based on modern technologies and latest sheep health and welfare advice.  For more information on the Uping Down Flock visit www.upingdownshetlands.co.uk
Posted by SRUC Veterinary Services on 03/03/2021
Categories: