The result is in…
Voting for a new Chair of the SRUC Board took place during March and the result is in.
Linda Hanna, an experienced Non-Exec Director and Strategic Advisor, will bring expertise on governance, strategic oversight and positive challenge.  The first female Chair in the history of SRUC, Linda said that she would: "bring fresh perspective, and a breadth of leadership and economic development expertise" which she has built through her career at Scottish Enterprise. She has worked locally, nationally and internationally at the most senior levels with companies, industries, academia and government.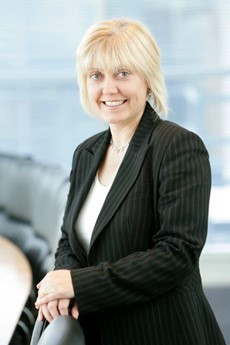 Linda Hanna, who has been elected the new Chair of the Board of SRUC.
Linda added: "I will draw on my networks and be an advocate for the organisation.  When Natural Economy is mentioned, I will ensure SRUC comes to mind as the place to go."
Sandy Cumming, the current Chair, will formally hand over the position on his retiral in April.  Led by the Chair, the Board supports and monitors the high-level delivery of SRUC's ambitions and visions as set out in its Strategic Plan.
The Chair is responsible for the leadership of the Board and, together with the Board and the Principal, helps provide high-level strategic direction to SRUC to ensure delivery of its key objectives.
The Chair also ensures that SRUC is well connected to its stakeholders, including staff and students, and plays an ambassadorial role on behalf of SRUC.
Sandy Cumming, current Chair of the Board said: "It has been an honour and a pleasure to be at the helm of SRUC.  I am delighted to be able to hand over the reins to Linda who, as well as being the first female Chair in the history of the institution, will bring a fresh perspective to it as it works towards achieving degree awarding powers and celebrating its tenth anniversary."
Professor Wayne Powell, Principal of SRUC said: "Almost ten percent of staff and students eligible to vote did so and I am delighted with the level of engagement this election process attained.  I very much look forward to welcoming Linda to SRUC and to help lead this next exciting chapter in the life of SRUC."
Posted by SRUC on 22/03/2022