SRUC offers UK first with new courses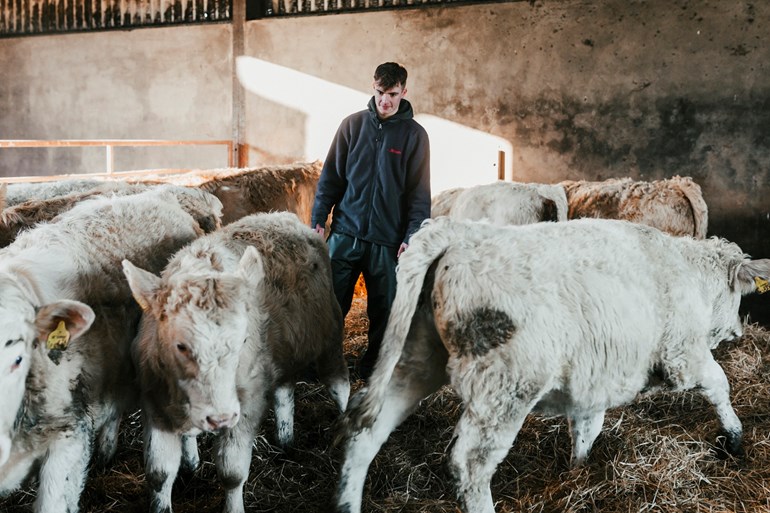 Four new animal health and welfare courses are being offered at SRUC.
An HND in Rural Animal Health is one of several new courses being introduced by SRUC as it moves towards growing the country's first tertiary model of veterinary teaching and learning.
The Rural Animal Health course is the first of its kind in the UK and capitalises on the growing demand for Veterinary Technicians to support veterinary teams working in rural animal practice.
As part of SRUC's journey towards achieving degree awarding powers, the first UK BSc (Hons) course focusing specifically on Animal Welfare Science and the first BSc (Hons) Equine Science and Management course in Scotland will also be offered from September.
Finally, at the postgraduate end of the tertiary education spectrum, a Master of Research (MRes) in Zoonoses and Epidemiology will be delivered largely by distance learning from Inverness.
The Rural Animal Health course, which will be taught at SRUC's Craibstone campus in Aberdeen, will allow students to work both within a team and independently, performing permitted procedures and providing advice on multiple species of farm and rural animals. 
The Animal Welfare Science course, at SRUC's Edinburgh campus, is the only degree programme of its kind in the UK and draws on the expertise of one of the largest Animal Welfare research teams in the world.
The Equine Science and Management course, the first degree to be offered at SRUC's Oatridge campus in West Lothian and the first of its kind in Scotland, will equip graduates with the skills and knowledge to make an effective contribution to the equine industry.
The one-year Zoonoses and Epidemiology course, which can also be studied part time, focuses on developing research skills in the epidemiology of animal diseases and the transmission of zoonoses.
Jamie Newbold, Academic Director at SRUC, said: 'These new courses add to SRUC's strength and depth of provision in animal welfare and veterinary science as we move towards becoming an enterprise university at the heart of our sustainable natural economy."
For more information about studying at SRUC, visit our Courses & training page.
Posted by SRUC on 12/07/2022