SRUC to help steer agri-food net zero project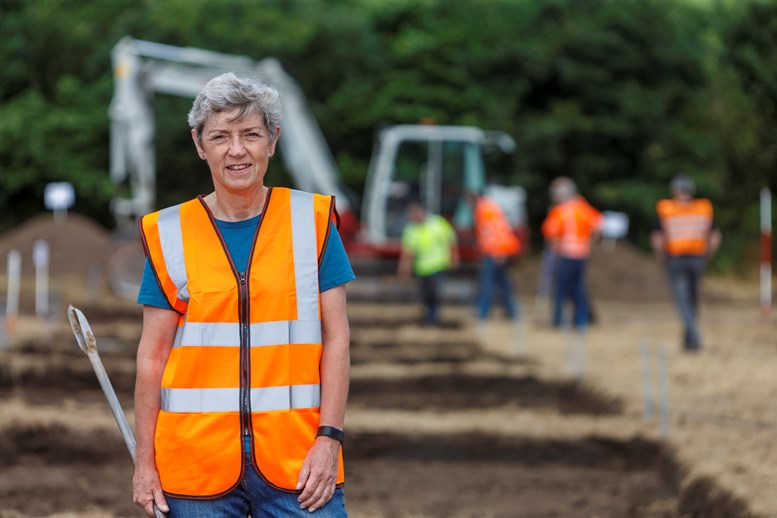 Professor Christine Watson is a Co-Investigator on the agri-food industry project.
SRUC is part of a £5 million research network designed to help the UK agri-food industry move a step closer to net zero.
The UK's agri-food industry is responsible for almost a quarter of the country's greenhouse gas emissions.
The network will bring UK researchers together with industry leaders, government bodies and members of the public to explore effective ways to reduce greenhouse gas emissions and improve the environmental sustainability of the industry.
It will also seek to enhance biodiversity, maintain healthy ecosystems, nurture livelihoods, support healthy consumer habits, and minimise the environmental impacts of overseas trade.
The network will be led by Dr Angelina Sanderson Bellamy from the University of the West of England, Professor Tim Benton from the University of Leeds, Professor Sarah Bridle from the University of York and Professor Neil Ward from the University of East Anglia.
A further seven Co-Investigators from universities around the UK – including SRUC, University of Aberdeen, Newcastle University, University of Reading, Royal Agricultural University, University of Lincoln and Queen's University Belfast - will help steer the ambitious project, with support from specialist advisors and champions.
Professor Christine Watson, the Co-Investigator from SRUC, said: "In order to tackle the growing threats that food production faces from climate change, we need a concerted effort across academia and industry. This network is a great opportunity to develop and share creative solutions across all sectors of the agri-food industry."
Posted by SRUC on 13/07/2022