Sowing the seeds for research project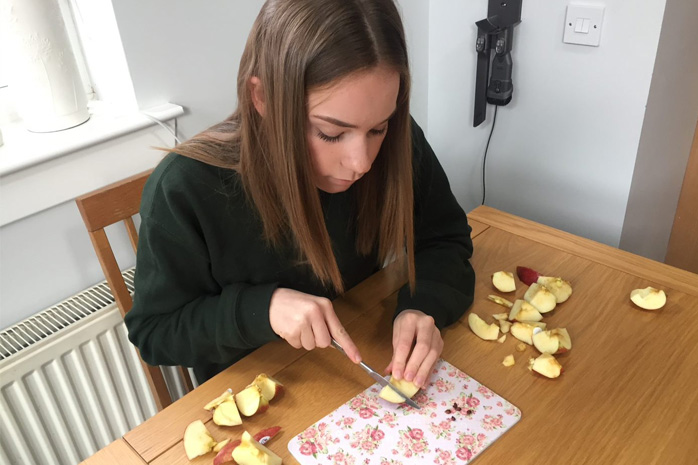 "Dr Lorna Cole's daughter Alice demonstrates the Apple Tipping experiment"


Researchers at Scotland's Rural College have created an apple pollination experiment to help parents who are home schooling their children.
The experiment will not only keep school children busy and learning, but also provide scientists with important data.
The aim of the Apple Tipping experiment is to collect information on pollination in apples from different countries.
Children are asked to select two apples of the same variety including one perfectly-shaped and one squint apple.
They are asked to do a 'wobble' test before cutting the apples open and counting the seeds inside. Finally, they give each apple a score for taste.
Dr Lorna Cole, an Agricultural Ecologist at SRUC, said: "The idea is that kids will have some fun while we get data on pollination deficits in different varieties of apples and different countries of origin.
"Pollinators transfer pollen between flowers allowing them to make seeds and produce fruit. Flowers that are pollinated well should produce better shaped fruit with more seeds.
"In our experiment apples that are pollinated well should be less wobbly. Often, well pollinated apples taste better so we will also be able to test this theory."
The work is being carried out by SRUC in partnership with Buglife and the Scottish Wildlife Trust as part of the Garnock's Buzzing project. Garnock's Buzzing is one of 25 projects being undertaken by Garnock Connections, a landscape partnership funded by the National Lottery Heritage Fund.
For more information please contact: lorna.cole@sruc.ac.uk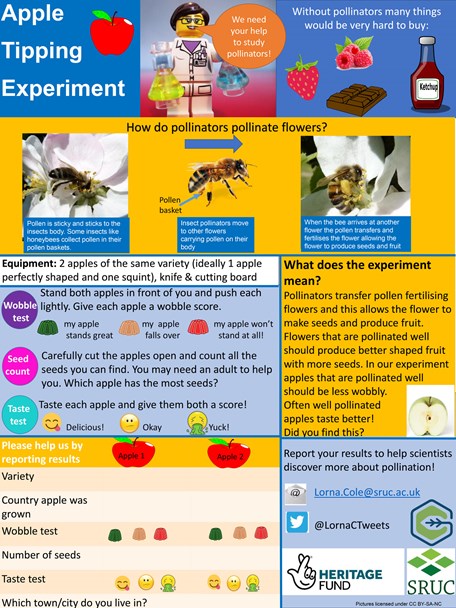 Posted by SRUC on 31/03/2020