Sm@RT approach to sheep and goat farming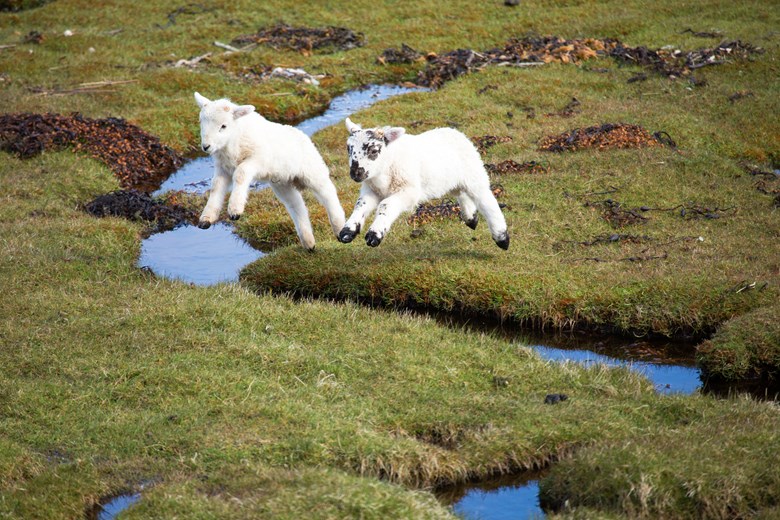 The project aims to increase uptake and awareness of new technology in sheep and goat farming.
A multinational research team, including SRUC and the Moredun Research Institute, has been awarded £1.7 million from the EU Horizon 2020 research programme to share knowledge and improve uptake of new digital technologies in sheep and goat farming.
The sector is important to the rural economy of the UK, Europe and many other countries across the world, especially in areas that are unsuitable for other farming production systems, as small ruminants are efficient convertors of poor-quality grazing into high quality protein.
Precision Livestock Farming (PLF) tools, also known as digital technologies, have been developed for other sectors, but the development and uptake of such tools has been slower in the small ruminant industry.
The new EU-funded Sm@RT (Small Ruminant Technologies) project will bring together a network of researchers from across Europe who will improve awareness amongst those working in the farming industry of newly available PLF tools, demonstrating their potential and possible return of investment.
The network will engage with a wide range of sheep and goat farming systems across the continent.
SRUC's Dr Claire Morgan-Davies, Project Co-ordinator for Sm@RT, said: "I'm pleased that we have been successful in obtaining this funding to work closely with farmers and stakeholders throughout the food value chain to increase the awareness of new tools which can help farmers to have efficient livestock production."
Dr Fiona Kenyon from the Moredun Research Institute said: "We're delighted to be part of this European project focussing on the potential of precision livestock tools in small ruminant farming. This project will deliver practical information from the 'digifarms' and commercial farmers that will be helpful to farmers throughout the UK and Europe."
Farmers and stakeholders can become involved in the project by completing a short survey to help the Sm@RT project team understand their main challenges, needs and interests for PLF tools and digital technologies.
The survey is open until 12 May.
Posted by SRUC on 27/04/2021