Helping to save the planet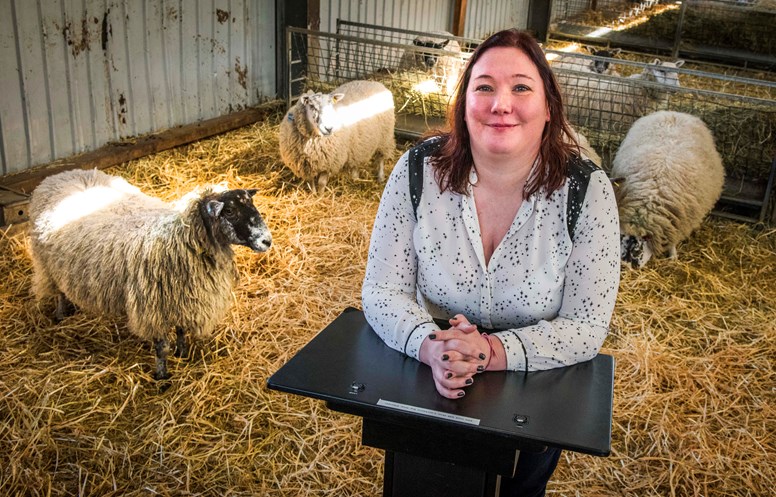 Professor Eileen Wall is interviewed about her research to reduce methane emissions from cattle (image: BSAS).
SRUC researchers have been involved in a BBC Radio 4 series looking at ways to relieve the stress that climate change is exerting on the planet.
The series, 39 Ways to Save the Planet, is presented by Tom Heap and looks at a broad range of ideas; including zero carbon farming.
Professor Eileen Wall, Head of Research at SRUC, features in today's episode (28 April 2021) - Cutting the Cow Burps – where she talks about research being done at SRUC to genetically select animals to reduce methane emissions.
She said: "One of the things I'm looking at is understanding the genetic control of methane emissions from the animal. Our work has shown that there is a 25 per cent variation between animals. That is down to the genetics of the animals in terms of the methane they emit per unit of feed intake."
Meanwhile Professor Bob Rees, Professor Mads Fischer-Moller and Professor Andrew Barnes provided advice for the episode Zero Carbon Farm which will air on Friday 30 April.
In this episode, farmer Duncan Farrington is interviewed about his work to reduce carbon emissions from his farm by planting hedges and trees and cutting down on diesel-powered machinery.
All episodes in the series are available on BBC Sounds (registration is required).
Posted by SRUC on 28/04/2021