International project to tackle climate risk to tropical peatlands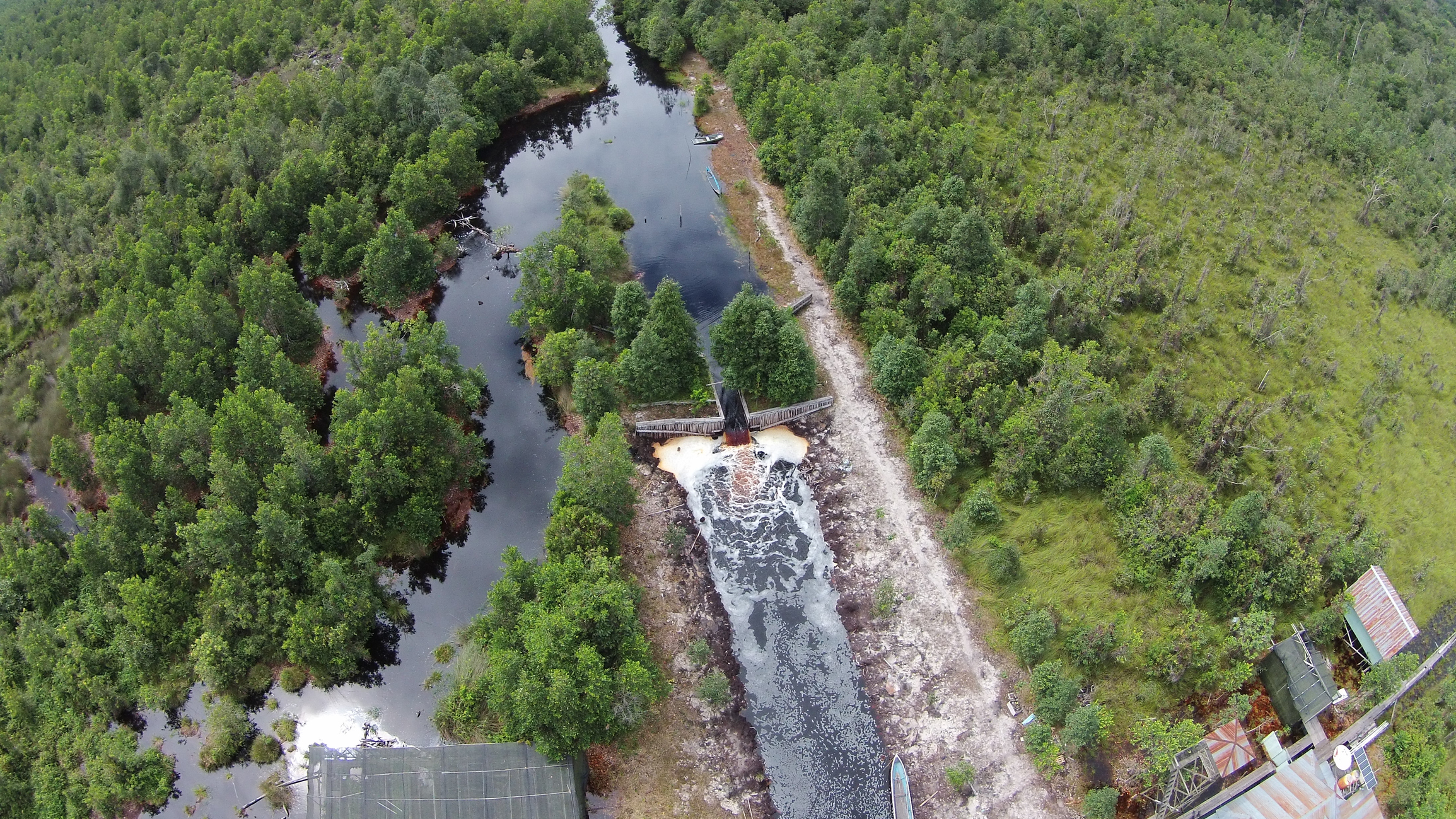 A dam as part of peatland restoration in Sebangau National Park, Central Kalimantan, Indonesia.
An international team of researchers is looking to tackle climate risks to tropical peatlands, which are recognised as "the world's most important terrestrial carbon store".
Emissions from damaged peatlands account for 5 per cent of the global carbon budget, with the majority coming from tropical peatlands.
Co-led by the United Nations Environment Programme's (UNEP) Global Peatlands Initiative and Scotland's Rural College (SRUC), new research aims to understand how governments, researchers and local communities can work together to tackle climate risks to peatlands in Indonesia, Peru and the Congo Basin.
There are significant challenges associated with restoring damaged peatlands.
While most research has helped to understand environmental processes, a big gap remains in identifying how peatlands can be governed in such a way that the resilience of poor and marginalised groups can be enhanced through restoration.
Funded by the British Academy, the new project brings together social scientists specialising in environmental governance who will work alongside natural scientists to develop new transformational governance actions to better manage climate risks in tropical peatlands.  
Professor Mark Reed, joint Principal Investigator and Director of SRUC's Thriving Natural Capital Challenge Centre, said: "Peatlands are the world's most important terrestrial carbon store, but governance is challenging as tropical peatlands are often located in conflict-prone areas, fragile states and borderlands, with complex land tenure and rapidly changing socio-cultural and political contexts.
"The project therefore brings together a unique combination of experts from around the world to integrate insights from economics and social science on Payments for Ecosystem Services with evidence from natural sciences and engineering on the restoration of degraded tropical peatlands, exploring the potential for private finance to enhance climate resilience and mitigation by paying for conservation, restoration and sustainable management."
Dianna Kopansky, Co-ordinator of UNEP's Global Peatlands Initiative and joint Principal Investigator for the new project, said: "Tropical peatlands provide globally important ecological and climate benefits, plus local and national socio- economic benefits for some of the most remote and impoverished communities in countries like Indonesia, Peru, DRC and Republic of Congo.
"However, tropical peatlands in these countries are threatened by drainage for agriculture, commercial forestry and infrastructure development, with the Global Peatland Initiative's first major report pointing to policy and governance challenges as key to sustainable development and poverty reduction challenges."
The project is supported by nine universities and research institutes from the UK, Peru, Indonesia, Democratic Republic of Congo and Republic of Congo.
To find out more about the Global Peatlands Initiative visit www.globalpeatlands.org
Posted by SRUC on 30/04/2021