Getting a stranglehold on equine disease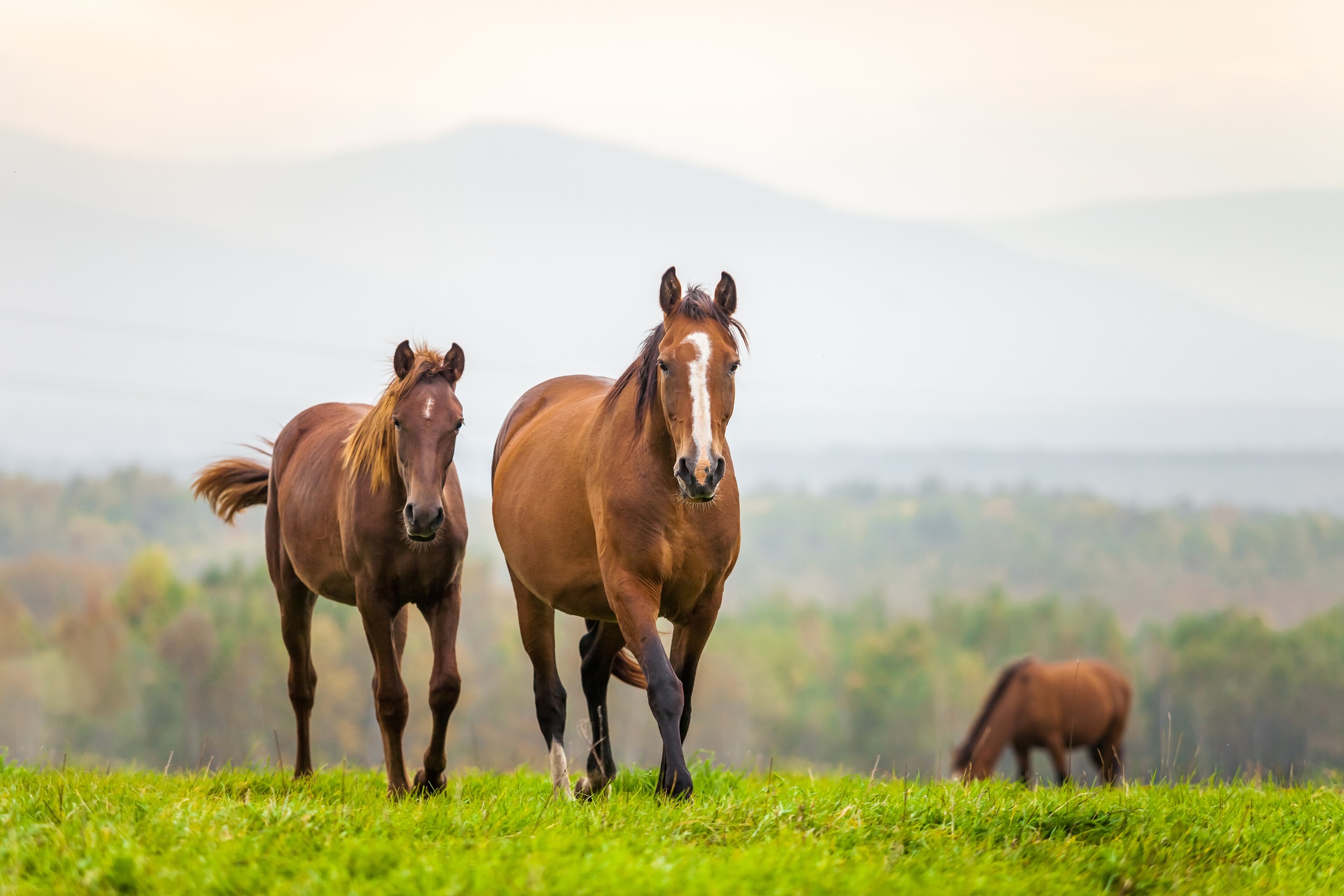 Horse owners can find out more about strangles at an SRUC event.
SRUC is hosting a special event to promote Strangles Awareness Week (SAW) which aims to highlight the dangers of the highly contagious equine disease and help prevent an outbreak.
Strangles expert Nic de Brauwere, who is also Head of Welfare and Behaviour at Redwings Horse Sanctuary and Chair of the National Equine Welfare Council, will talk about the disease and how it can help people become better horse keepers.
The free online event on Thursday 21 April is being held ahead of the third national SAW week which runs from 2- 8 May.
Strangles is the most diagnosed equine disease worldwide, with around 600 cases reported in the UK every year. Symptoms range from laboured breathing, difficulty eating and depression, to a high fever, thick nasal discharge and painful abscesses. In severe cases strangles can pose a risk to the horse's life.
As part of SAW, horse owners are being asked to do the 'Temperature Check Challenge' by taking their horse's resting temperature each day and inputting the reading into a free online checker. This will help them get to know their horse's normal range - something that fluctuates by a fraction of a degree through the day according to a range of factors.
A high temperature is an early warning sign that a horse may have been infected with strangles – and will become infectious to other horses, so getting to know a horse's 'normal' temperature could prevent an outbreak.
SRUC has joined leading equine welfare charities, vets, researchers and other higher education institutions from around the world in the third national campaign to raise awareness of the disease.
Alison Braddock, Marketing and Business Development Manager at SRUC, said: "SRUC staff and students are delighted to be participating in SAW 2022.
"We have been supporting the SAW initiative since it began in 2019 and SRUC Veterinary services, which runs the Premium Assured Strangles Scheme, will be linking up with academic colleagues to promote a better understanding of strangles prevention to students, clients and stakeholders." 
You can register for free here for the SRUC Strangles event.
Posted by SRUC on 15/03/2022