Rural Enterprise Hubs: creating a home for business and communities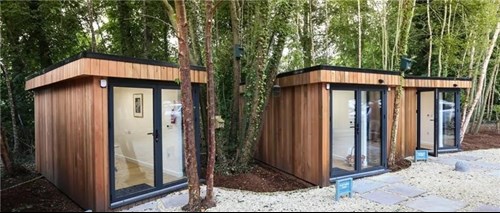 Image credit: Eastburn, Northumberland National Park, Hexham 
Supporting Scotland's rural and island communities in ways that make financial sense while also benefitting those living and working locally requires a thought-out approach and careful planning. That's where Rural Enterprise Hubs can come into their own. Multi-use, person-led and available in all shapes and sizes, these spaces bring unused or under-utilised buildings back to life and give the opportunity for often isolated people to come together.  
 
Rural Enterprise Hubs are physical spaces that provide rural businesses and entrepreneurs with workspaces (offices or workshops), communal spaces to network and socialise, meeting rooms, coworking spaces, shared kitchen facilities, networking groups and business support opportunities. They vary in terms of ownership (public, private or third sector owned/managed), size (five tenants up to 40 in this research) and management strategies. Rural Enterprise Hubs can also provide community services such as library and ICT facilities, drop-in sessions (from Citizens Advice or GP surgeries, for example) and cafes. 
 
Networks of successful Rural Enterprise Hubs can be found in Ireland (Connected Hubs) and Northumberland (see work from NICRE), where there are good stocks of Hubs, as well as a joined-up approach of co-advertising and sharing of best practices between Hub managers.  
Rural Enterprise Hub provision has been steadily increasing in Scotland and examples are starting to emerge – such as Scottish Borders Council's plans to transform its headquarters at Newtown St Boswells into a civic hub. Media attention is also beginning to gain momentum. Indeed the £12.5 million pound Rural and Veterinary Innovation Centre (RAVIC), which is being led by SRUC and due to open in Inverness later this year, recently announced its plans to help bridge the gap between science and business in a rural setting housing several commercial business incubation units as part of its collaborative hub. 
 
Hubs can become a focal point in small towns or villages to develop and enrich entrepreneurial ecosystems. They can encourage new businesses to start-up (potentially having a role in encouraging young people to remain or move into rural areas), be a social destination and offer a place from which business support agencies can deliver their services. As such, they could be considered key infrastructure in community wealth building and as a tool for placemaking.  
 
Town and village centres are an ideal place to create Rural Enterprise Hubs, and many examples of best practice are available elsewhere. However, perhaps novel to Scotland, estates could also be a vital place to create new Hubs for isolated and dispersed businesses. There are examples of Hubs being built on farms, often repurposing disused barns (see Orwell Farm or Windmill Farm Business Hub) and some emerging examples on Scottish estates (see Balcaskie Estate and Crichton Central), but more could be done to utilise these places. With the right support in place, Rural Enterprise Hubs offer solutions to the multitude of challenges facing rural communities. 
 
You can read Dr Ian Merrell's Policy Spotlight 'Supporting Scottish Business through Rural Enterprise Hubs and Coworking Spaces' here. 
 
Dr Merrell's research on Rural Enterprise Hubs, which informed the writing of the Policy Spotlight and this blog, was undertaken at the Centre for Rural Economy and National Innovation Centre for Rural Enterprise (both Newcastle University) and sponsored by the ESRC. It involved 40 interviews with Hub tenants, eight interviews with Hub Managers and ten Regional Development Officers and policymakers. 
Posted by Ian Merrell on 21/07/2023