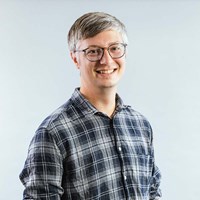 Hi I'm
Dr. Ian Merrell
Position: Research Fellow
Location: Edinburgh Campus
Expertise:

Business Management and Finance
Policy
I have recently joined the SRUC as a research fellow, working on work packages around the rural economy, rural communities and land reform. I am a multidisciplinary qualitative researcher and have expertise in rural and regional development, rural sociology, governance, innovation and economic geography. Previously, I have worked at the Centre for Rural Economy, the National Innovation Centre for Rural Enterprise, the Centre for Urban and Regional Development Studies (all Newcastle University) and the Centre for Rural Policy Research Centre at the University of Exeter, on a variety of project. These include; sustainable rural tourism, the innovativeness of land-based sectors and SMEs, and policy nexus work.
I gained my PhD at the Centre for Rural Economy, focusing on rural enterprise hubs which are physical infrastructure aimed at bringing rural businesses into closer proximity to share knowledge, network and collaborate. The PhD also critiqued (urban-centric) Territorial Innovation Models (TIMs) and analysed the role the hubs played in contributing to these systems and providing rural businesses with access to these.  
I am based in the Edinburgh Campus but largely work remotely from rural Northumberland, where I enjoy spending time walking along Hadrian's Wall and many other sites along the Tyne Valley.
Areas of expertise and interests
Business Management and Finance
Policy
My professional highlights
I was awarded ESRC funding to undertake my Masters in Rural Development and PhD on Rural Enterprise Hubs.
I have worked on 3 EU INTERREG projects that have given me a wide understanding of rural development in over 10 European countries.
I was also awarded ESRC funding to complete a 12 month postdoctoral fellowship, which resulted in 4 papers published.
I have consulted on the development of Rural Enterprise Hubs in England and in three other European countries, many of which are now functional and helping to support local businesses grow.
I have also coached 20 rural tourism businesses in North Devon and Sussex to become more sustainable and introduce new immersive experiences around heritage and culture for their customers.
Additional links