Plant sale raises cash for charity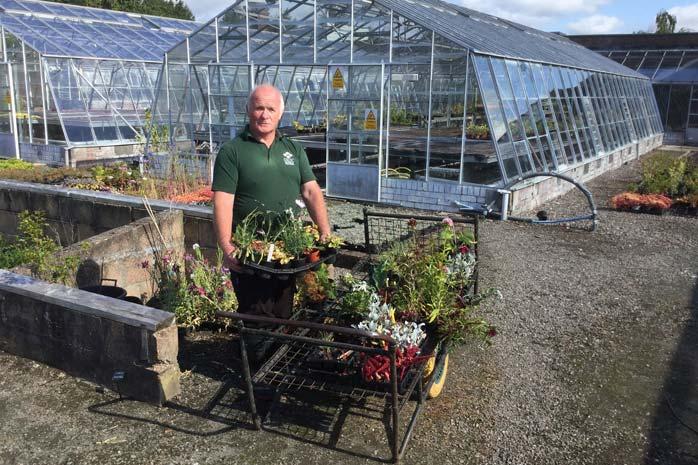 "Dave McIntyre, Grounds Manager at SRUC Elmwood, with plants sold for charity"


Horticultural staff at Scotland's Rural College have raised £1,250 for Fife charities from the sale of plants grown on the Elmwood campus.
The plants are usually sold at the annual Open Day held on the Cupar campus at the end of May.
However, when this year's show was cancelled due to the coronavirus pandemic, the horticulture team at Elmwood was left with a large amount of plants.
In order to avoid them going to waste, they came up with the idea of holding a 'Click and Collect' sale via Facebook.
After emailing their orders, people were allocated a time slot to pick up their plants and asked to pay by putting their money in a sealed envelope.
Phil Watkin, Programme Lead for Horticulture at SRUC Elmwood, said: "The customers seemed to be delighted that we had put in the effort.
"The team felt in the present circumstances it would be good to contribute to the community and we decided to donate the money to CHAS Rachel House in Kinross and Cupar Foodbank."
Posted by SRUC on 17/06/2020