Logging on to training courses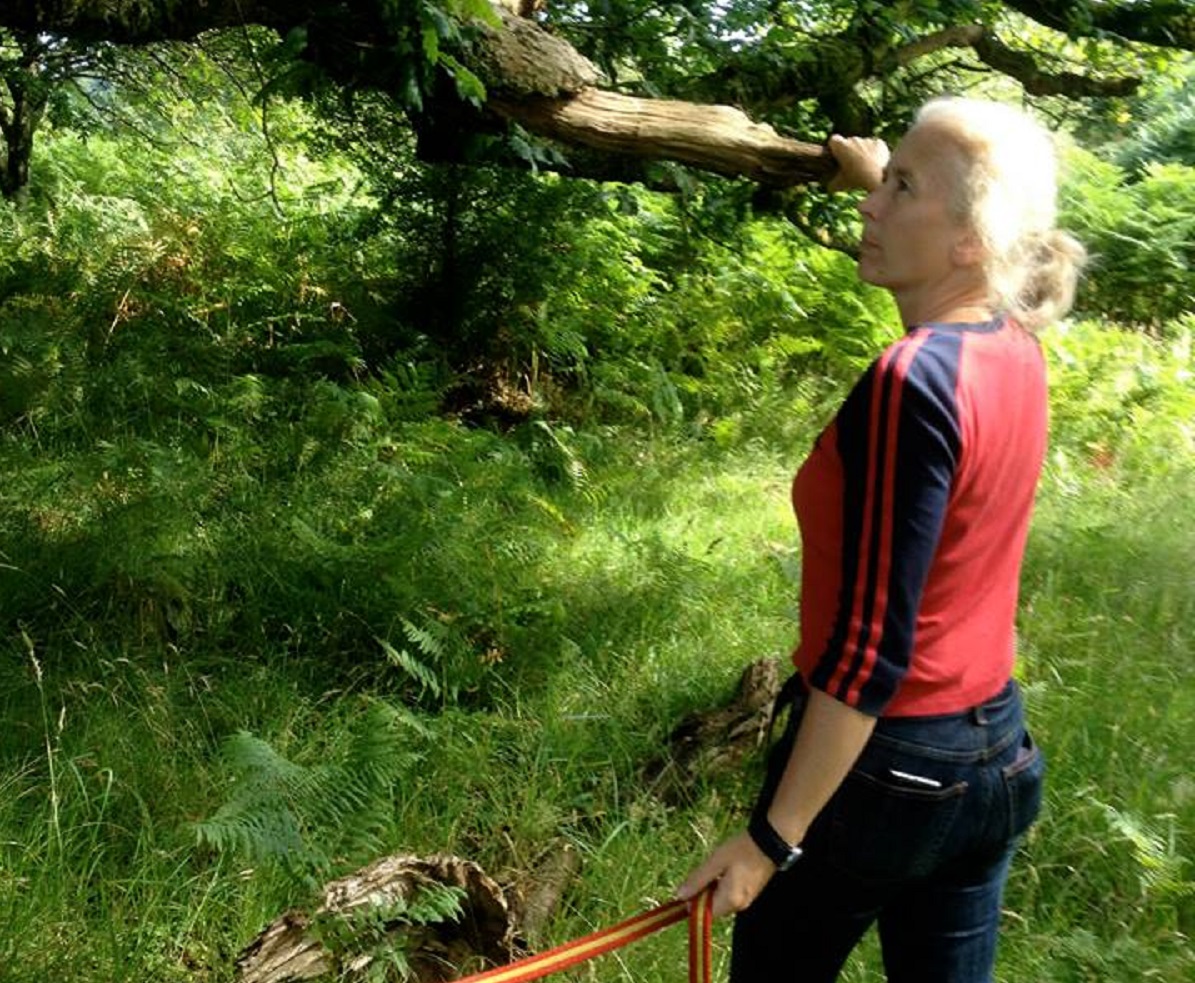 Elspeth English did a Chainsaw Crosscutting and Maintenance course at SRUC.
When Elspeth English developed an eco-campsite on her smallholding, she needed to learn how to manage her land to create wood for heating the buildings and water.
After seeing an advertisement for Scottish Government funding to support women in agriculture, she jumped at the chance to do a Chainsaw Crosscutting and Maintenance course at SRUC.
This is just one of a series of training courses offered at SRUC's Barony campus in Dumfries and Galloway lasting from one hour to five days.
This year there are courses in the use of all-terrain vehicles (ATVs), quad bikes and rough terrain telescopic lift trucks, pesticide training, first aid at work and short journey animal transportation.
Elspeth worked as a Countryside Ranger and Education Officer for many years before starting her own environmental education business in 2000.
However, as funding for environmental education dwindled, she decided to diversify and bought a 54-acre smallholding at Sandyhills where she developed an eco-campsite.
"The site is made up of about 30 acres of trees with the rest wildflower meadows which is managed primarily for wildlife," she said. "Wood created by the management of the woodland is used to heat the buildings and water in the eco-campsite so obviously there is a lot of cross cutting to do, and I jumped at the chance to become a certified chainsaw user.
"I learned a lot about basic maintenance, including how to properly sharpen a chain, and also some cutting techniques such as a plunge cut and how to put a point on a stake - all really useful stuff in my work."
The Barony campus has also benefitted from her training with students coming to the site to study and on placements.
For more information or to sign up for a course at SRUC Barony, email Victoria Little at: baronytraining@sruc.ac.uk.
Posted by SRUC on 06/10/2021