Get the par-fect swing at Elmwood golf coaching sessions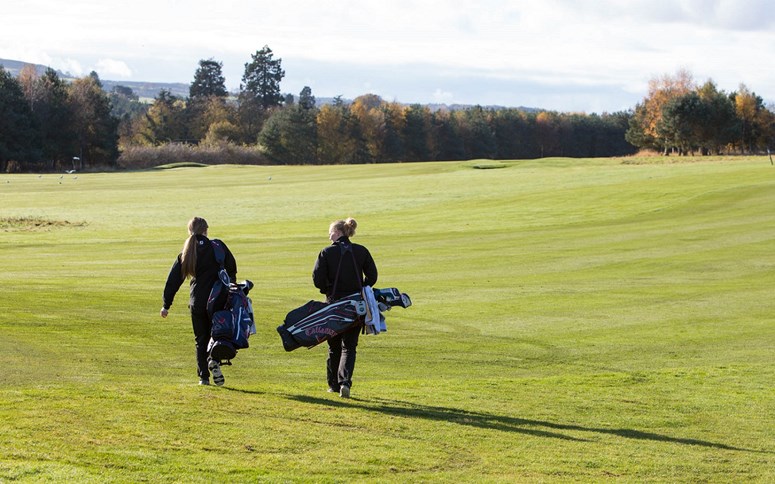 Students will run coaching sessions for children and adults.
Professional Golf students at SRUC will swap learning for teaching when they lead coaching sessions for children and adults.
HNC and HND students at SRUC's Elmwood campus in Cupar, Fife, will run a series of four taster sessions, with support from NC students and under the supervision of a member of staff.
The one-hour coaching sessions will be held at Elmwood Golf Course on Tuesday and Thursday evenings from 26 October until 18 November.
They are open to people of all ages and abilities, with children's after school coaching costing £5 a session and adult coaching - including a women's only session – costing £8.
Gary Anderson, Programme Manager for Golf & Sport at SRUC Elmwood, said: "We normally deliver sessions with, and in, local schools, and have run evening sessions before, but this is the first time we have been in a position to offer these sessions since Covid-19.
"We have students on campus for the first eight weeks of term, so these coaching sessions will take place during their last four weeks on campus before going online through winter. 
"It will be part of the students' coursework to give them an opportunity to work with real clients under the supervision of a member of staff. We are then planning to run a block of 10 weeks in the spring and summer when students have had more training."
For more information or to sign up for the course, email: elmwoodclubhouse@sruc.ac.uk or telephone: 01334 658 780.
Posted by SRUC on 07/10/2021