Monitor farm innovator Iain Riddell retires after 40 years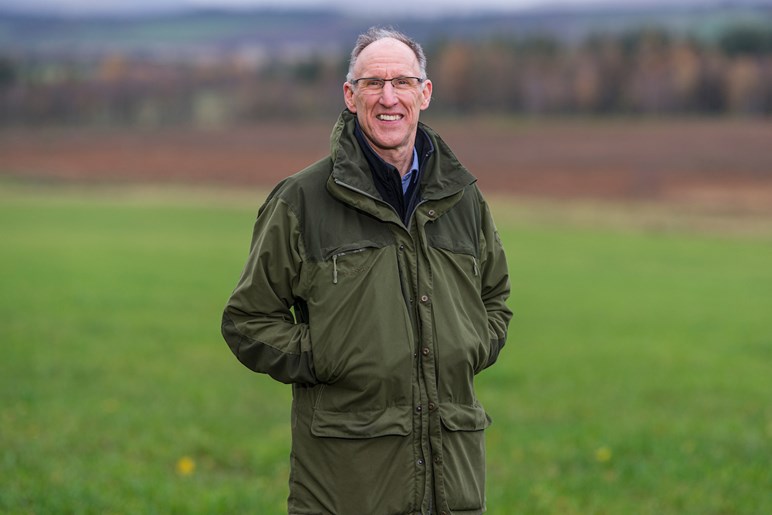 Iain Riddell is set to enjoy a well-earned retirement.


The man responsible for bringing monitor farms to Scotland is retiring after more than 40 years at SAC Consulting, part of SRUC.
Iain Riddell, who steps down from his role as Business Development Manager this week, first explored the idea of monitor farms while on holiday in New Zealand in 1998.
Two years later, he won funding for a Farmers Club Charitable Trust study tour to report on the farms with the hope of replicating the idea back home.
To date, SAC Consulting has facilitated more than 40 monitor farms throughout Scotland, showcasing innovation in dairy, sheep, beef and arable farming and, in 2006, Iain's work was recognised with an Inverarity Prize for Business Innovation.
"My study tour to New Zealand was career-changing," says Iain. "I was so impressed by the consultants and the farmers' go-ahead attitude and I was able to take home a lot of great ideas. I was delighted that the idea was so well received in Scotland and continues to make a real impact today."
Brought up on the family farm near Kemnay in Aberdeenshire, Iain attended Inverurie Academy and the University of Aberdeen, where he graduated with an Honours Degree in Agriculture in 1980.
Shortly after leaving university, Iain landed a job as an Agricultural Advisor in the Elgin office of what was then the North of Scotland College of Agriculture (NOSCA).
During the early days of his career, Iain enjoyed a wide variety of roles. As well as reporting into the Elgin office, he was made Farm Manager at Aldroughty Farm, overseeing cereals, VTSC potatoes, soft fruit and field vegetable trials as well as a 50-sow pig demonstration unit.
"Open Days were a big deal at Aldroughty," says Iain. "We prepared the plots, cleaned the farm and painted the white fences as if the Queen was visiting for the big day when hundreds of farmers from Nairn, Morayshire and Banffshire would descend.
"We had some great events, with farmers valuing the social aspect and the information they could get from relevant 'near market' trials and chats with specialists."
After an enjoyable two-year spell as adviser in Stonehaven, Iain moved to SAC's St Boswells office as a Senior Agricultural Consultant in November 1989.
"It was strange at first because no Doric was spoken on the phone!" recalls Iain. "But it turned out the best move I could have made. I covered a fantastic area, from top arable land near Kelso to the high Cheviot Hills. There were big farms, sizeable enterprises and a lot of young guys running them who wanted to work with us.
"The Borders has a very strong identity and great sense of community. There was also the fascination of our proximity to England and cross-Border work."
Iain moved on from office work to leading the new Beef and Sheep Specialist Team in 2003, relocating to a more central location at Perth the following year, which helped save many road miles.
From 2007 he took on various management positions involving SAC Consulting's Specialist Teams while also delivering national projects. Latterly he has headed up Business Development for SAC Consulting and continues to be involved in the Scottish Sugar Beet Project that aims to re-introduce the crop for industrial markets.
Iain says: "Working for NOSCA, SAC and SRUC has been a wonderful opportunity that, for the most part, has been thoroughly enjoyable.
"SRUC has such a rich tradition and strong bond with agricultural communities and I have had license to travel the country, work with great people and feel part of a progressive industry with strong traditions.
"A lot has changed in Scottish agriculture since I began my career in 1980, and the challenges keep coming in different guises, but so do the opportunities for an industry that works the land and maintains much of our natural environment.
"I have had many highlights, including the Scottish Enterprise Rural Leadership Programme – it was a privilege to work with so many rural business leaders and go on some fantastic learning journeys to Brussels and London.
"I also enjoyed working with the Beef and Sheep Groups, where farmers, uniquely for businesses, are so willing to share their tips and knowledge with each other."
Iain will now spend more time with his wife Marion and daughter Isla, as well as cycling and tending to his garden but he plans to take on consultancy work in the future. He adds: "You feel part of a large family when you work for SRUC, with many fantastically capable and knowledgeable people as well as all of the other organisations we collaborate with as part of Scottish agriculture. The Scottish rural sector is very close knit and I have felt part of something very special."
Posted by SRUC on 21/05/2021