From Russia with Lovage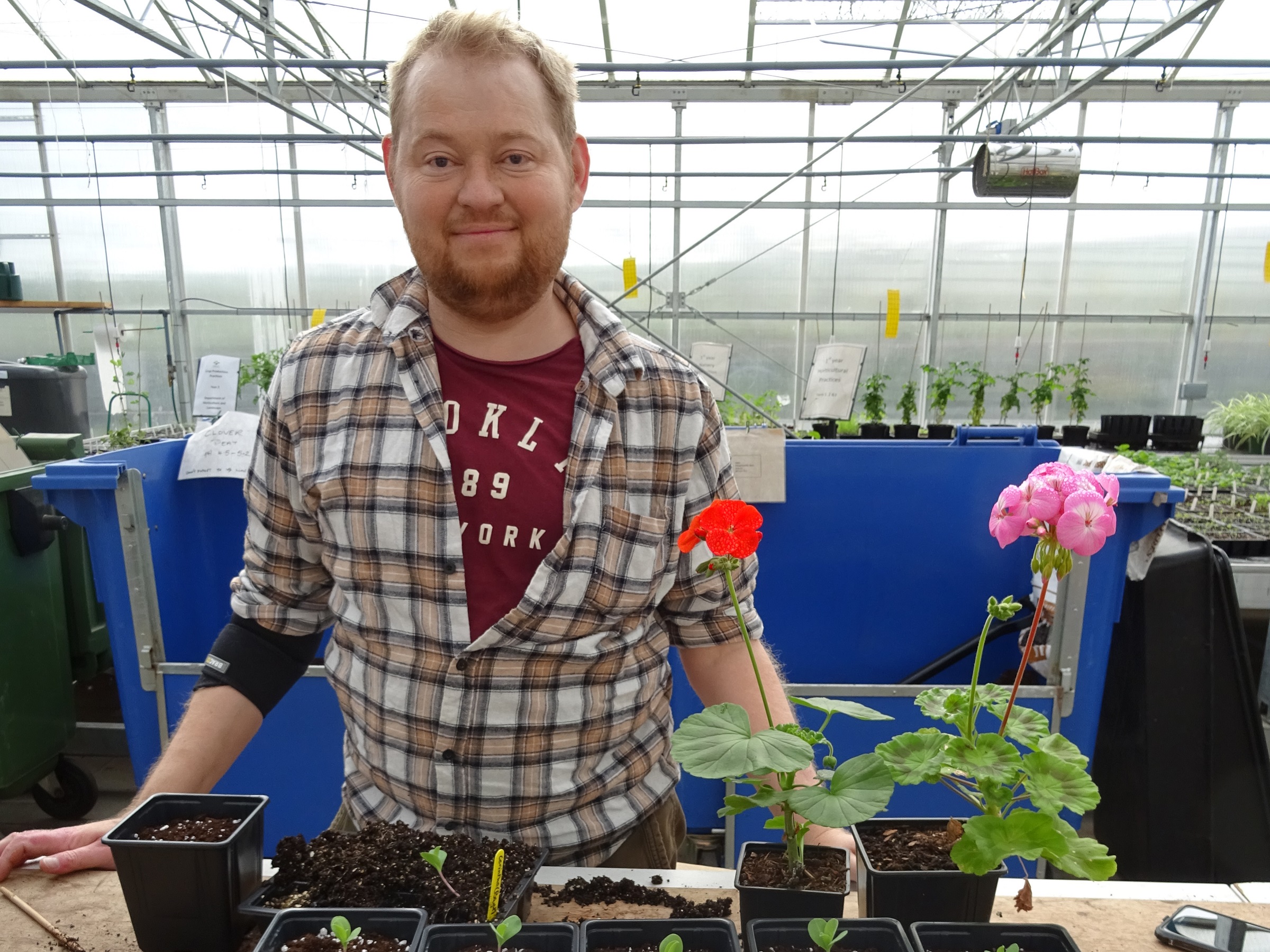 "SRUC student John Thoumire live streamed interviews from a Russian flower show"


A Garden Design student at Scotland's Rural College (SRUC) was invited to co-host Instagram live stream videos from a prestigious garden festival – in Russia.
John Thoumire, who is studying for a degree in Garden Design at SRUC's Edinburgh campus, interviewed designers at the Gardens and People International Festival, hosted by Moscow's VDNKh trade show park.
While John was based in his living room in Edinburgh, his co-host Elena Gross was in Moscow showing viewers around the event and translating the questions and answers.
The ten-day festival – Russia's equivalent of the Chelsea Flower Show – usually offers guests the opportunity to visit gardens and attend lectures and landscaping and flower arrangement master classes.
This year, due to Covid-19, only local designers were allowed to take part and awards were given out by popular vote on social media.
John, 38, got involved in the festival through his online work with an English language school during lockdown.
He said: "Elena is one of the teachers I have been working with, and she is also a big fan of horticulture. She told me about the festival and how it had been re-jigged due to Covid-19.
"They offered to show me around the festival and I thought I could do a very short broadcast of it. When I asked the organisers for permission, things started to get bigger.
"Elena was given full press access plus an assistant and I was asked to write up interview questions and biographies. I also had to write a garden design vocabulary glossary for translation."
During the first 55-minute broadcast, John and Elena interviewed garden designers Maria Selezneva, Marina Beresneva and Maria Printz and art object creators Evgeniya Samokhina and Veronika Ovchinina.
After the live stream they also caught up with designers Zaitseva Oksana, Prudnikova Nadezhda, Zhdanova Tatiana and Kravchuk Natalia.
In a follow-up broadcast, they interviewed the founder of the festival, Alexandr Bezmaternyh – which led to an offer to John to compete at next year's event.
"The experience was fantastic," said John. "I love gardens, I love travelling and I love other cultures.
"In the current situation, this is as close to being at the event as any of us could be. It was nerve wracking too though, as I had one eye on the WiFi signal at all times and my heart would climb into my throat anytime the signal dipped.
"I was invited by Alexandr to compete at the festival next year though so that's what I'll be aiming for next."
For more information about studying Garden Design at SRUC, visit: www.sruc.ac.uk
Posted by SRUC on 26/08/2020