Farmers need support to change the way they farm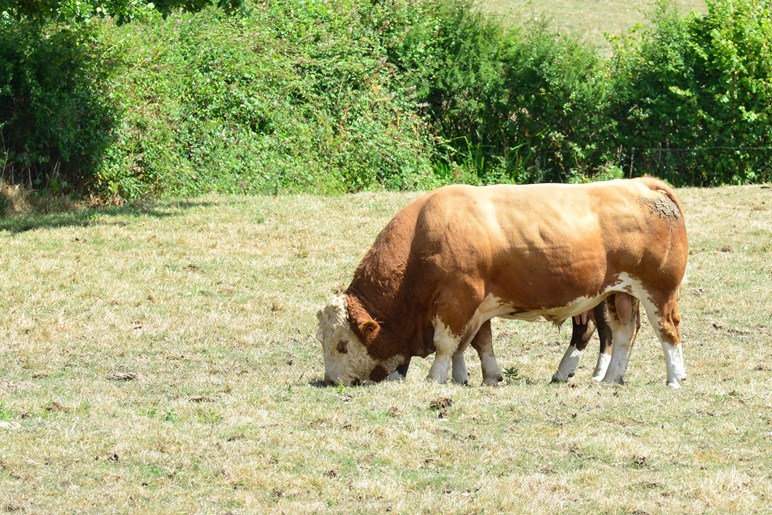 Agroecological farming practices include focusing on permanent pasture grazing over temporary grassland.
Over the last four years, SRUC has been working with European partners as part of LIFT, a Horizon 2020 project, to understand the factors that influence the uptake of agroecological farming practices. The LIFT project is also assessing the performance of these approaches using environmental, economic and social performance indicators.
One aspect of the project was a large-scale farmer survey where we asked farmers detailed questions about the farming practices they used and, where relevant, how extensively they applied a particular practice on their land.
The idea was to get a bottom-up perspective on what farming practices are being used by farmers without reference to a particular system such as organic, low-input, agroecological, or regenerative farming. This approach aims to cut through debates on what constitutes agroecological farming – similar debates exist over other types of sustainable farming systems – to measure the uptake of specific practices.
In our recent policy brief we used data from the survey to compare the uptake of farming practices in Scotland with our European partner countries. We created a measure of adoption intensity - the adoption of multiple sustainable practices across many aspects of farm management - to identify those farms that were more or less agroecological in the way that they farm. We used a farm-scale definition of agroecology which included any practices that optimise production while minimising external inputs, avoiding the degradation of natural resources, and contributing to ecological benefits such as biodiversity.
We found that Scottish livestock farms lagged their EU counterparts in their overall adoption of agroecological practices. Only in relation to stocking density did Scottish farms outperform their EU counterparts, which is perhaps not surprising given the extensive nature of many farms in upland areas.
On the other hand, the overall adoption of agroecological practices on Scottish crop farms was in line with EU counterparts. In fact, their adoption of tillage, fertilisation, pest and weed management practices was slightly ahead of their EU counterparts. The uptake of integrated weed management practices was particularly high in the Scottish farms surveyed. Areas for improvement include increasing plant diversity and rotation as well as cover cropping.
Our findings relate to how farmers are farming, but do not yet give us insight into how they are performing in relation to key climate and biodiversity targets. We know that many of the agroecological practices have high mitigation potential, but also that site-specific circumstances impact environmental outcomes. Work is ongoing in the LIFT project to link different combinations of farming practices to environmental, social and economic performance indicators at farm and larger territorial scales.
This initial analysis shows significant gaps in uptake of agroecological practices by livestock farmers compared to their EU counterparts. We therefore reiterate the urgency to finalise new policies that can support farmers to make the changes required to achieve the objectives of Scotland's Environment Strategy.
With the nature of public support for farming in Scotland moving towards a focus on outcomes, we not only need to identify fair and effective ways to measure these outcomes, but also to understand which practices are proving most effective in achieving them across different sectors and regions of Scotland. This means that robust research is required into the links between farming practices, systems and outcomes, as well as support for the effective dissemination of knowledge and skills.
Bethan Thompson, Postdoctoral Researcher at SRUC
Posted by SRUC on 30/11/2021