Dairy Nexus moves one step closer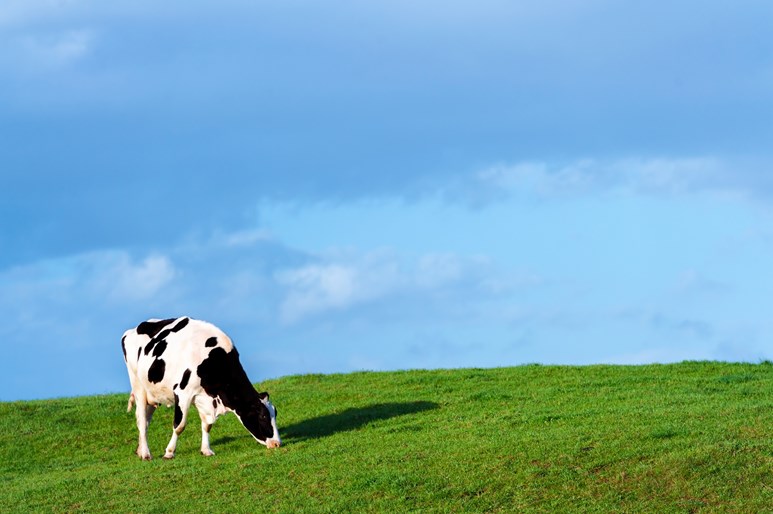 £8 million is set to be invested in a state-of-the-art Dairy Nexus.

A flagship facility which aims to decarbonise the dairy industry has moved a step closer to reality.
The proposed state-of-the-art Dairy Nexus, near Dumfries, forms part of the Borderlands Inclusive Growth Deal, which was formally signed this week.
As part of the deal, up to £8 million is set to be invested in Dairy Nexus, which will be based at the Barony campus of Scotland's Rural College (SRUC).
With a strong focus on collaborative innovation across the milk supply chain, it will drive down carbon emissions, accelerate productivity growth and develop new products from the dairy sector in Cumbria, Dumfries and Galloway, and right across the Borderlands.
Dairy Nexus will boast the latest in technologies to monitor and manage cows, home-grown feeds and soils. The investment includes facilities to develop new products from manure, forages and milk in order to minimise waste and create new income streams.
Professor Wayne Powell, Principal and Chief Executive of SRUC, said: "We are delighted to see the Borderlands Deal being formally signed and, as such, bring Dairy Nexus a step closer.
"The facility will drive innovation to decarbonise the dairy sector, accelerate productivity growth, safeguard animal health and wellbeing, and develop new products from dairy resources. In doing so, it will deliver significant and inclusive regional growth to underpin the rural communities that are so important to the Borderlands economy and its regional identity."
Elaine Murray, Leader of Dumfries and Galloway Council, said: "This is fantastic news for both SRUC and our rural region, where agriculture is one of our main employers. Through this very welcome investment from the Borderlands Deal, SRUC will be able to develop a state-of-the-art Dairy innovation Centre for education and innovation, helping our region to lead the way in utilising new dairy technology. This will help move the dairy sector to the forefront of the bio economy and support innovation in one of our most traditional industries."
The Borderlands Partnership is made up of Cumbria County Council, Dumfries and Galloway Council, Northumberland County Council, Scottish Borders Council and Carlisle City Council.
Ministers of the UK and Scottish Governments and representatives of the five councils signed the deal at a virtual ceremony earlier this week.
UK Government Minister for Scotland, Iain Stewart MP, said: "As part of the UK Government's £265 million investment in the Borderlands region, exciting projects like the Dairy Nexus will build on regional strengths to create jobs and prosperity and ensure that we build back better from the pandemic."
Cabinet Secretary for Transport, Infrastructure and Connectivity, Michael Matheson, said: "The Dairy Nexus is one of the projects that will benefit from £4 million Scottish Government investment through the deal to drive innovation and support future growth in this key industry sector, and I look forward to seeing how the plans for it develop over the coming months."
The deal will see up to £450 million of fresh investment to the Borderlands area and its long-term benefits will reach all parts, driving inclusive growth and delivering significant and lasting benefits for individuals, businesses and communities.
To find out more, visit: www.borderlandsgrowth.com
Posted by SRUC on 18/03/2021