Consultant raises £2k after running Liverpool Marathon in Glasgow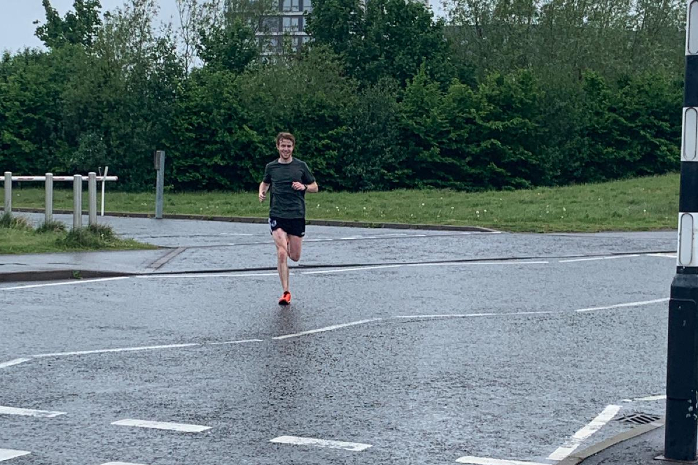 "Consultant Séamus Murphy raises £2k from solo marathon"


A consultant at Scotland's Rural College (SRUC) has raised more than £2000 for a mental health charity after running the Liverpool Marathon – in Glasgow.
Séamus Murphy, an environment consultant with SAC Consulting – part of SRUC, was due to take part in the Liverpool Marathon before it was cancelled due to the coronavirus pandemic.
As he was already halfway through his training and, following the relaxation of restrictions on exercise, he decided to go ahead and run the marathon in Glasgow instead.
Starting from his home in the West End, he completed the marathon around the city – with just his flatmate cycling alongside him for support – in three hours, 31 minutes, and raised more than £2000 for the Scottish Association for Mental Health (SAMH).
Séamus, 28, who works at Auchincruive in Ayr, said: "I chose SAMH because I feel the lockdown is going to have a considerable impact on people's mental health and although there is an increased awareness and concern for people's physical health, I think this is just as important during the pandemic.
"I can't believe the response. I originally set a target of £300 and have now raised more than £2000."
Environment team leader Rebecca Audsley said: "At a time when charities are really struggling for fund raising, I think it's great Séamus has taken the initiative and turned the cancellation of one event into the creation of his own personal challenge."
SAMH currently operates over 60 services in communities across Scotland together with national programmes including See Me, respectme, suicide prevention, sport and physical activity.
Posted by SRUC on 29/05/2020