Roll up for virtual country show
Those missing the sights, sounds and smells of the traditional country show and the thrill of winning a rosette will soon be able to enjoy the next best thing.
Pets, flowers and cakes will be under the spotlight in an online event being held by Scotland's Rural College (SRUC).
The Great SRUC Virtual Country Show – which is open to everyone – is offering vouchers of £100, £50 and £25 for the top three entries in nine categories.
It is being hosted on SRUC's Facebook page, with the results announced on the weekend the Royal Highland Show was due to take place.
The competition is an opportunity for everyone to show off their pets, blooms and bakes, as well as farm animals, home grown vegetables, home-made crafts and dog skills.
People are asked to share their photos and videos on SRUC's Facebook page, with the three winners in each category decided by lecturers in the relevant departments.
Each first-placed winning entry will then be put to a public vote on the weekend of 20-21 June, and the winner will be crowned Best in Show.
The categories are: Best Pet; Best Farm Animal; Best Horse or Pony; Best Home Grown Veg; Best Chicken or Feathered Friend; Best Bake; Best Hobby Craft; Dog Agility; and Best Bloom.
For more information, visit: www.facebook.com/sruc.ac.uk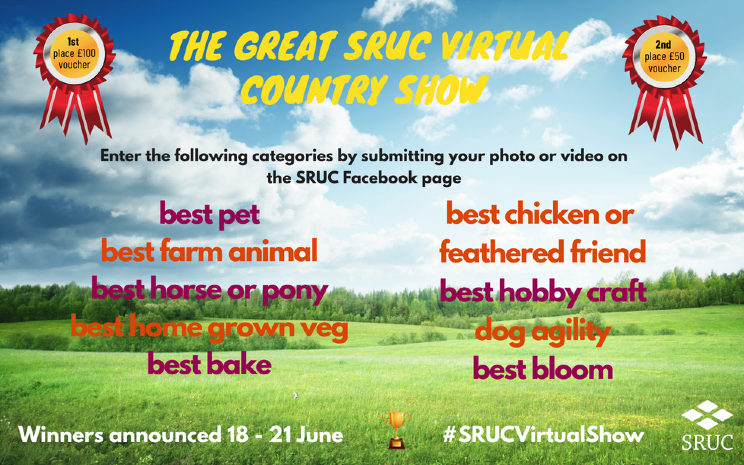 Posted by SRUC on 29/05/2020