SRUC principal appointed to DFID group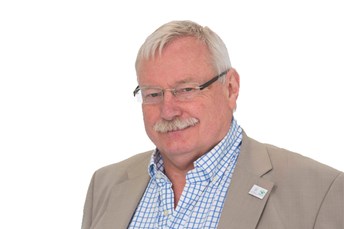 "Professor Wayne Powell will provide expert scientific advice to the UK government"


The principal of Scotland's Rural College has been appointed to the UK's Department for International Development's (DFID's) Science Advisory Group (SAG).
Professor Wayne Powell – who is also SRUC's chief executive – is one of seven new independent experts on the 11-member group and one of only two based in Scotland.
DFID leads the UK's work to end extreme poverty and to help save lives when humanitarian emergencies strike.
Its priority science and research areas are health; agriculture; climate, water, energy; growth; humanitarian; education; governance, conflict and social development; and data for development.
Alongside other noted academics from across the UK, Prof Powell will help provide DFID with independent scientific advice.
A Fellow of the Learned Society of Wales and the Royal Society of Edinburgh, Prof Powell has shown a lifelong commitment to the application of cutting-edge science to deliver practical benefits for agriculture and the rural economies of the developed and developing world.
His personal research interests are at the interface of plant genetics, genome science, plant breeding with a strong emphasis on the delivery of 'public good' outcomes.
He said: "I have always had a passion for International Development and I hope that through this appointment I can continue to make a contribution to the big challenges facing society."
The SAG is chaired jointly by Prof AbuBakr Bahaj, Head of the Energy & Climate Change Division (ECCD) and Professor of Sustainable Energy at the University of Southampton, and Prof Dame Anne Mills, Deputy Director & Provost and Professor of Health Economics and Policy at the London School of Hygiene and Tropical Medicine.
Posted by SRUC on 06/04/2020