Climate solutions from peatlands to parasites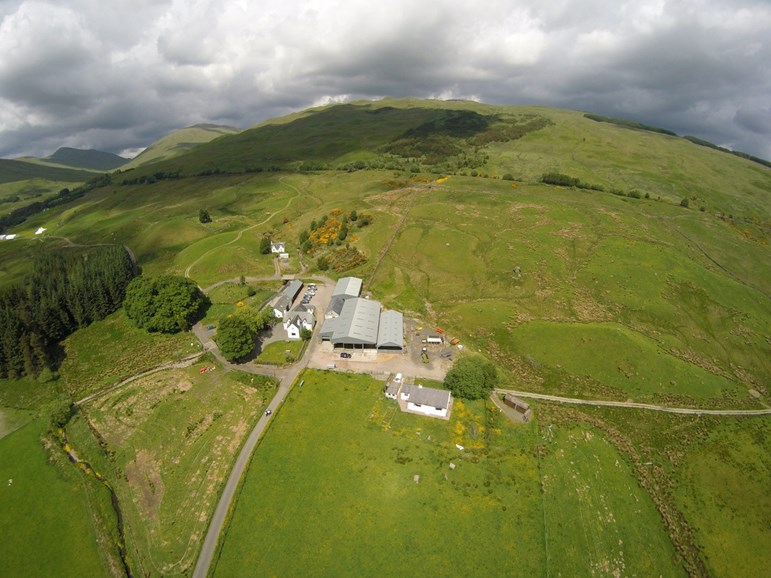 A virtual tour will include peatland restoration research at SRUC's Kirkton and Auchtertyre farms.
As world leaders arrive in Glasgow for the UN Climate Change Conference (COP26), scientific experts have created a virtual tour showcasing research to tackle Scotland's climate crisis.
Researchers from across SEFARI (a consortium of six globally renowned Scottish Environment, Food and Agriculture Research Institutes) have joined forces to highlight how innovative research is helping Scotland adapt to, and mitigate, the impacts of climate change.
Covering everything from peatlands to parasites, the Google Earth tour includes videos by scientists from Scotland's Rural College (SRUC), James Hutton Institute, Rowett Institute, Moredun Research Institute, BioSS and Royal Botanic Garden Edinburgh (RBGE). 
Supported by SEFARI Gateway, the tour takes in collaborative research in the Forsinard Flows and at SRUC's Kirkton and Auchtertyre farms into the impact of peatland restoration on greenhouse gas (GHG) emissions.
Visitors are transported to Scotland's rainforests, to hear how scientists are protecting the vulnerable species living there, and into the world of parasites to learn how these opportunistic organisms are adapting to climate change as part of research at the Moredun Research Institute.
The team at the Royal Botanic Garden Edinburgh demonstrates how rain gardens can regulate the flow of water during extreme weather events, helping urban environments combat the impacts of both flooding and drought, while researchers from the Rowett Institute explain how novel crops such as hemp can help sequester carbon, promote biodiversity and restore the health of our agricultural land.
Visitors can experience the seascape of Aberdeenshire, where research into people's perceptions has helped to develop visually appealing coastlines that also deliver renewable energy, and visit the James Hutton Institute's Climate-Positive Farming initiative at Glensaugh farm, where a transformational approach to farming is helping to achieve net zero targets, while protecting and enhancing biodiversity and ensuring a sustainable farm business.  
Finally, at SRUC's GreenCow facility, researchers explain how state-of-the-art respiration chambers are being used to identify measures to reduce GHG emissions from cattle production systems. 
Dr Lorna Cole, an Agricultural Ecologist at SRUC, said: "Last year saw me working from home, lecturing Wildlife and Conservation Management students and home-schooling two teenagers. This really highlighted the value of interactive online teaching resources that are both accessible and accurate."
Professor Lorna Dawson, SEFARI Gateway Lead for Environment and principal scientist at the James Hutton Institute, said: "The best thing about this virtual tour is that everyone can join, in their own time, from the comfort of their home or office, to learn more about how we are working together in collaboration and cooperation, across the institutes, and with our partners, to help tackle the important issues of climate change and biodiversity loss - ensuring that Scotland's people, biodiversity and industries continue to thrive now and into the future." 
To join the tour, visit Google Earth.
Posted by SRUC on 21/10/2021