The ticks are rising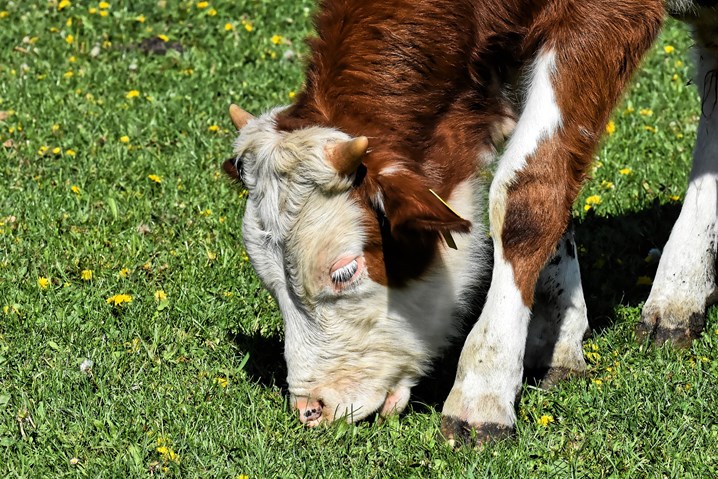 The recent warm weather will have potentially increased the risk of ticks.
SRUC Veterinary Services has examined two post-mortem cases in cattle so far this week that have presented as sudden death and pneumonia after recent turn out to hill pasture. Both were covered in ticks and our working diagnosis at the moment is that Tick Borne Fever (TBF) will be the direct or predisposing cause of death causing initial illness, pyrexia and immunosuppression.
Massive splenomegaly was detected at post-mortem (see below) raising suspicions of TBF.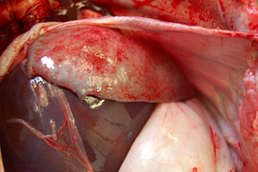 It is worthwhile considering TBF as a potential cause of sudden death and a pre-disposer for other disease issues, particularly pneumonia. A history of non-immune cattle grazing at risk ground should raise suspicion.
In the live animal an EDTA (purple) blood sample can be collected for Anaplasma phagocytophilum PCR +/- haematology. Diagnosis after death requires PCR testing of spleen submitted in virus transport medium.
The recent warm weather will have potentially increased tick challenge on affected ground and when farmers are making turn out and grazing decisions, considering the type and immunity of stock to be grazed on at risk pasture is essential.
Also consider that tick challenge is also possible on lower, better cultivated in-bye ground as well as more typical rough hills. The risk of sheep abortion and TBF in lambs is also likely to be high at the moment, particularly for non-acclimatised pregnant ewes on higher risk grazing.
If you wish to discuss potential cases, please get in touch.
Posted by SRUC Veterinary Services on 25/03/2022