Factors that may affect ewe colostrum quality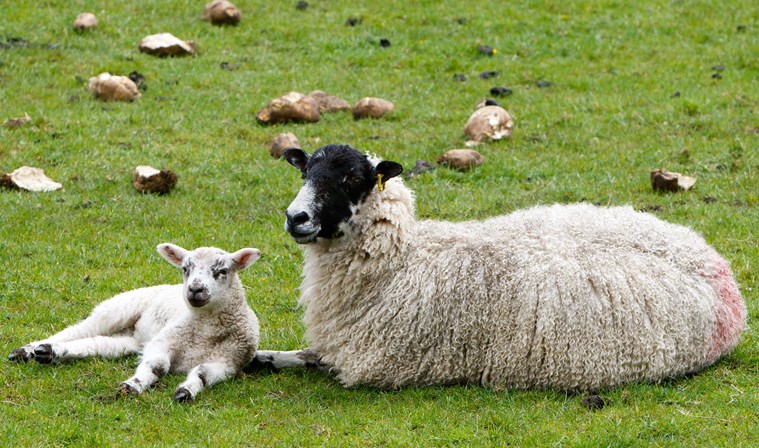 Ewe body condition, trough space and nutrition are all factors that affect the quality of colostrum quality.
Earlier this year Page et al. reported the findings of some research into ewe colostrum quality. Below is a summary of some of the results that could be useful if you are investigating a flock that is experiencing poor colostrum quality this spring.
Colostrum quality was considered to be adequate if the sample gave a reading of ≥ 26.5% when tested using a Brix refractometer
1279 samples from 64 farms were tested and 74.8% were classed as adequate
There were only nine farms where all samples were classed as adequate
Colostrum that was difficult to strip from the udder was an indicator of possible poor quality
Ewe body condition, trough space and nutrition affected colostrum quality – see the table for more detail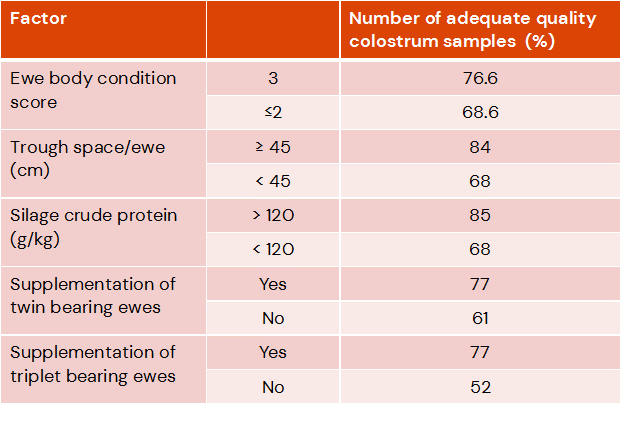 Reference: Page et al., Ewe colostrum quality on commercial Welsh sheep farms. Livestock, 2022, 27(1)
Posted by SRUC Veterinary Services on 22/03/2022