SRUC Veterinary Services Update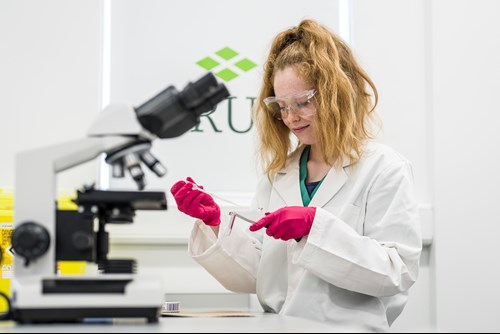 In SRUC Veterinary Services we strive to provide an efficient service for our clients. Unfortunately, we have not been able to avoid the recruitment issues impacting businesses across the country. With our busiest time of year approaching, we wanted to let you know what we are doing to ensure our service is maintained despite lower staffing levels and to ask for a little bit of help!  
 
We are implementing the following:
 
Moving staff between the teams in Veterinary and Analytical Laboratories (VAL) at Pentlands Science Park to cover peaks in throughput and ensure testing is not delayed.
Working extended hours to process large volumes of Health Scheme and diagnostic samples.
Improving efficiencies earlier than planned, including switching to electronic document handling and filing.
 
While we will continue to minimise delays, there may still be occasions when results are delayed beyond their stated turnaround time. In these cases, we will let you know when results from diagnostic samples you have submitted may be later than usual.
For urgent Health Scheme results, please contact us on HealthSchemes@sruc.ac.uk
 
Please help us to provide you with an efficient service by:
 
Fully completing SRUC submission forms when submitting diagnostic samples with the testing required clearly marked, the age of the animal and whether samples are already pooled included.
Fully completed Health Scheme Forms and declarations for Premium Cattle Health Scheme or Premium Sheep and Goat Health Schemes
 
We realise colleagues in practice will also be very busy through the spring. We hope that a little time taken when completing the form will also reduce the time spent in dealing with queries from us.  
 
Thank you for your continued understanding and valued support.
Posted by SRUC Veterinary Services on 09/02/2023