Spotlight on Connie Rafferty, post mortem support officer with SRUC Veterinary Services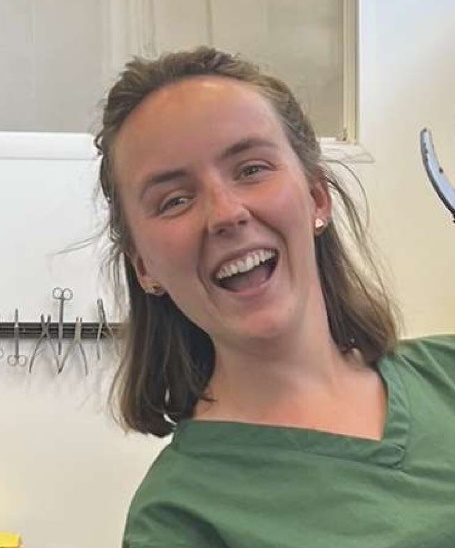 Connie is a Biosciences graduate who joined the Veterinary Services team in June 2021, at the St Boswells Disease Surveillance Centre. Last year she graduated with first class honours from Glasgow University with a BSc in veterinary biosciences. No day is ever the same for Connie who has loved being able to apply her degree in a practical way.
Connie's role involves meeting with vet and farmer clients to check out the history of the animal coming in for investigation, assisting the duty vet in the post mortem room or helping to prepare samples for diagnostic testing. Her position as a PMSO has allowed her to develop a more in-depth understanding of livestock diseases and she enjoys discussing cases with the duty vet. Assisting in the post mortem room has enabled her to experience the veterinary environment which will help in her future career.
Connie has accepted her place at the University of Liverpool to study BVSc Veterinary Science this month and says, "I am passionate about the knowledge base SRUC has provided me with and it has helped my understanding of anatomy and veterinary terminology".
We all wish Connie all the very best with her studies and future endeavours!
Posted by SRUC Veterinary Services on 22/09/2022