Higher risk of ergot in feed stocks this autumn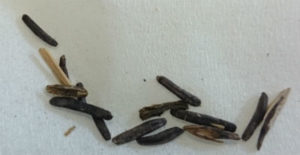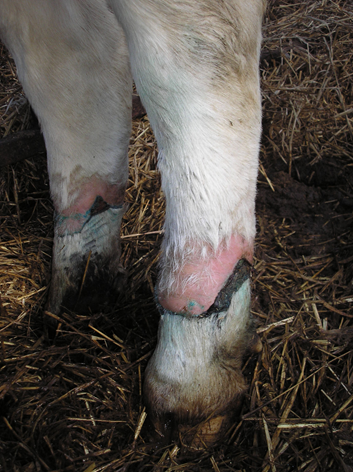 Ergot poisoning can cause gangrene, lameness and swelling of the lower limbs.
Our SAC Consulting colleagues have warned of a higher risk of ergot contamination of grain and headed grass this year. This is as a result of the 2021 growing season, weather conditions and seed availability.
Farmers should keep an eye out for ergots in stored grain and particularly big bale silage/haylage made with mature grass that has headed. Any pastures held back for reserved late autumn or overwintering grazing should also be considered. The last confirmed case confirmed by SRUC Veterinary Services was as a result of haylage contamination.
The clinical signs seen are mainly as a result of blood vessel constriction with gangrene at the extremities (usually ears and lower limbs), associated lameness and lower limb swelling. Some animals may recover if identified early enough but euthanasia on welfare grounds may be required.   
It is important to remove animals from the source of the ergot and the best advice is not to feed contaminated food stuffs. Farmers will be challenged on this as such grain will not be sellable for human consumption and may be considered for animal feeding. Further advice and information on this is available on the FAS website.   
One of the main differential diagnoses for ergotism is gangrene secondary to a bacterial septicaemia, usually Salmonella Dublin. While this is perhaps more likely, particularly on dairy farms, always consider and rule out the possibility of ergotism. 
Posted by SRUC Veterinary Services on 01/12/2021