Dumfries and Galloway lungworm update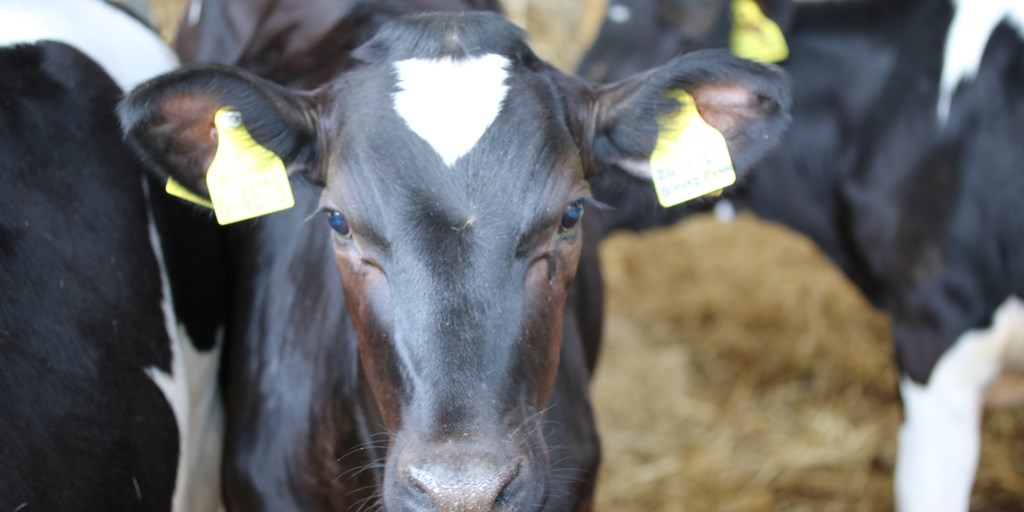 Dairy cattle are at a higher risk of lungworm than beef cattle.
The first lungworm diagnosis of 2021 was made on a faecal sample from an imported dairy heifer received on 9 July.  This case illustrates a range of different risk factors for the disease in Dumfries and Galloway:
The data for the last decade shows that in the lowest risk years the first lungworm diagnosis was not recorded until late August or September. A diagnosis in early July suggests there may be significant challenge this summer and autumn. Diagnoses peak in September


Dairy cattle are more at risk than beef cattle – 74 vs 47 diagnoses
Age does not guarantee immunity against lungworm.  Animals aged two years and over account for 47% of dairy diagnoses and 32% of beef diagnoses. (No age provided in 12.4% of submissions.)
Bought in/imported animals are high risk and account for 10% of diagnoses
The location of diagnoses by postcode area is shown in the pie chart below. 
The possibility of treatment failure/anthelmintic resistance was first raised in 2014 and has been a feature of every year since with the exception of 2019 when few lungworm diagnoses were made. Please get in touch with onthehoof@sruc.ac.uk if you suspect treatment failure. Useful history to collect includes date of treatment, product used, dose given and cattle weights. Underdosing can be a significant problem when treating heavier cattle. Helen Carty will present a webinar on lungworm later this month – details to follow.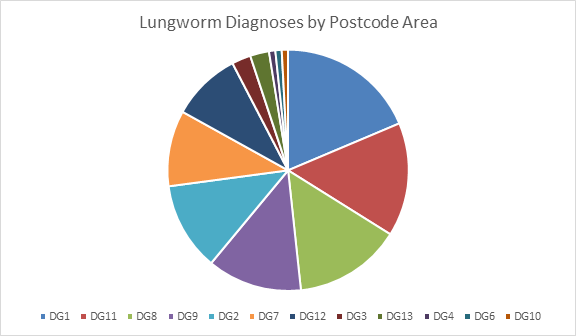 Posted by SRUC Veterinary Services on 16/07/2021