Dandelion events
Dandelion culminated in in over 500 events as part of the largest-ever creative celebration of Harvest staged across Scotland.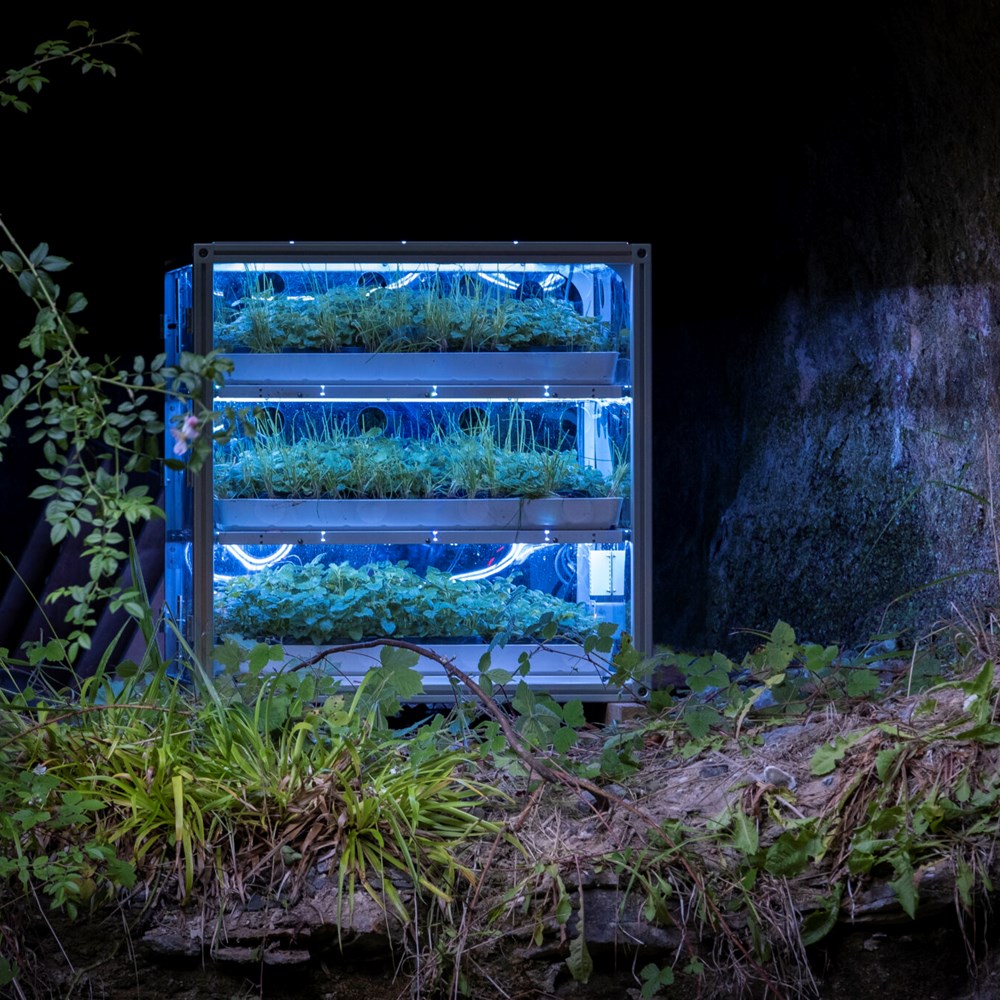 In 2022, Dandelion's creative programme inspired a nation to Sow, Grow and Share. With Dandelion #AnythingGrows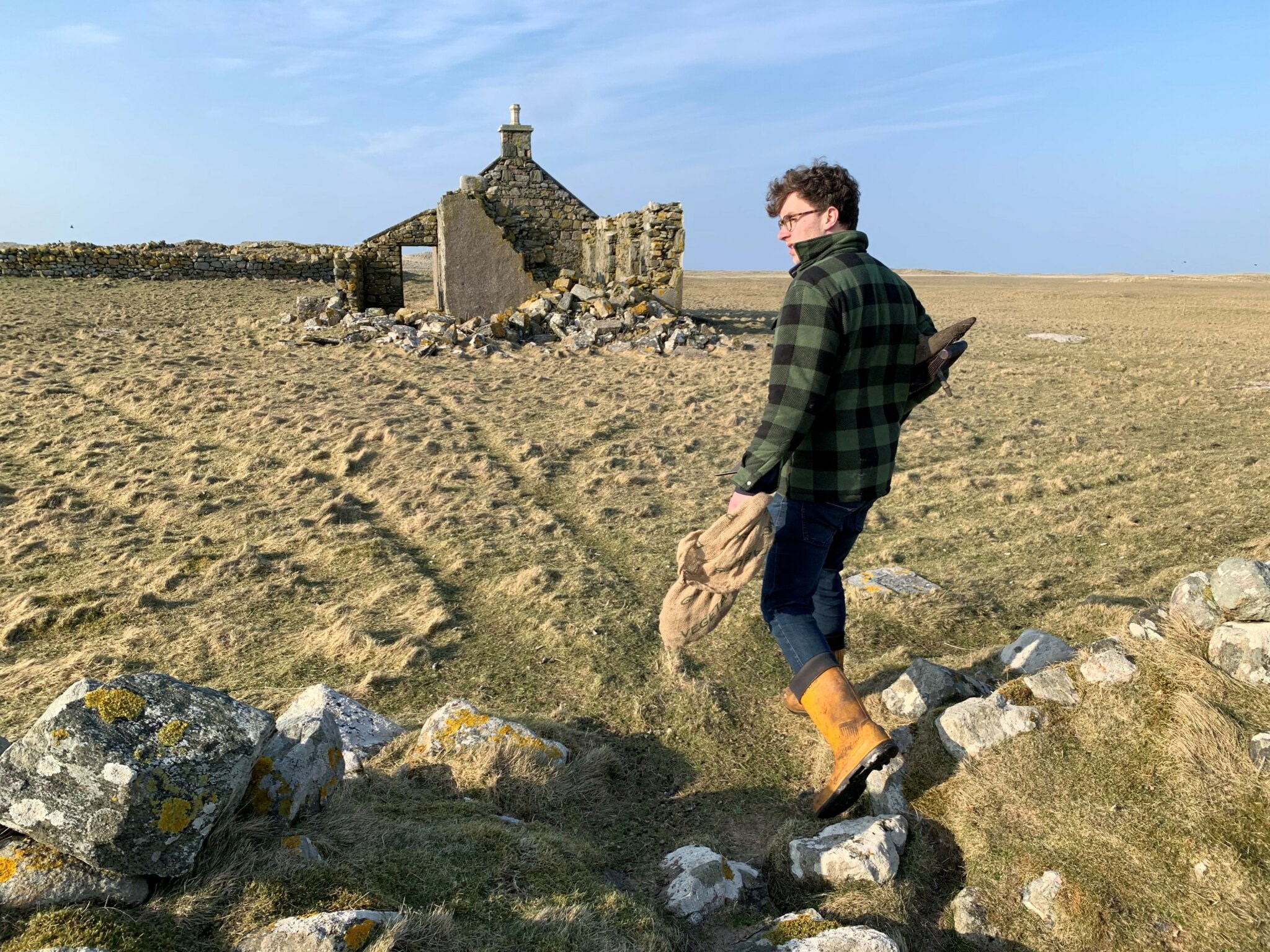 Heisgeir Film
Our story began in April 2022 – not in the city, a town or even a farm, but on a tiny island in the very far north-west of Scotland.
77 years ago, Peter and Flora Morrison hatched a plan to resettle Heisgeir, a rugged, remote and unusually fertile island in the Outer Hebrides. The Morrisons' experiment in sustainable living lasted four years, which they remembered as the happiest days of their lives. In April 2022, their grandson Pàdruig Morrison – crofter, musician and member of the Dandelion team – returned to Heisgeir: planting, cultivating and bedding in the first of Dandelion's Cubes of Perpetual Light – a beautiful miniature vertical farm, just a metre cubed but capable of mighty growth.
The Cube made its journey with Pàdruig back to the mainland – to be joined by hundreds of others, to travel the nation. Watch the launch of Dandelion 2022 in the film below, following our Cubes of Perpetual Light as they begin their journey from Heisgeir to the mainland and unexpected locations across Scotland.
Watch the film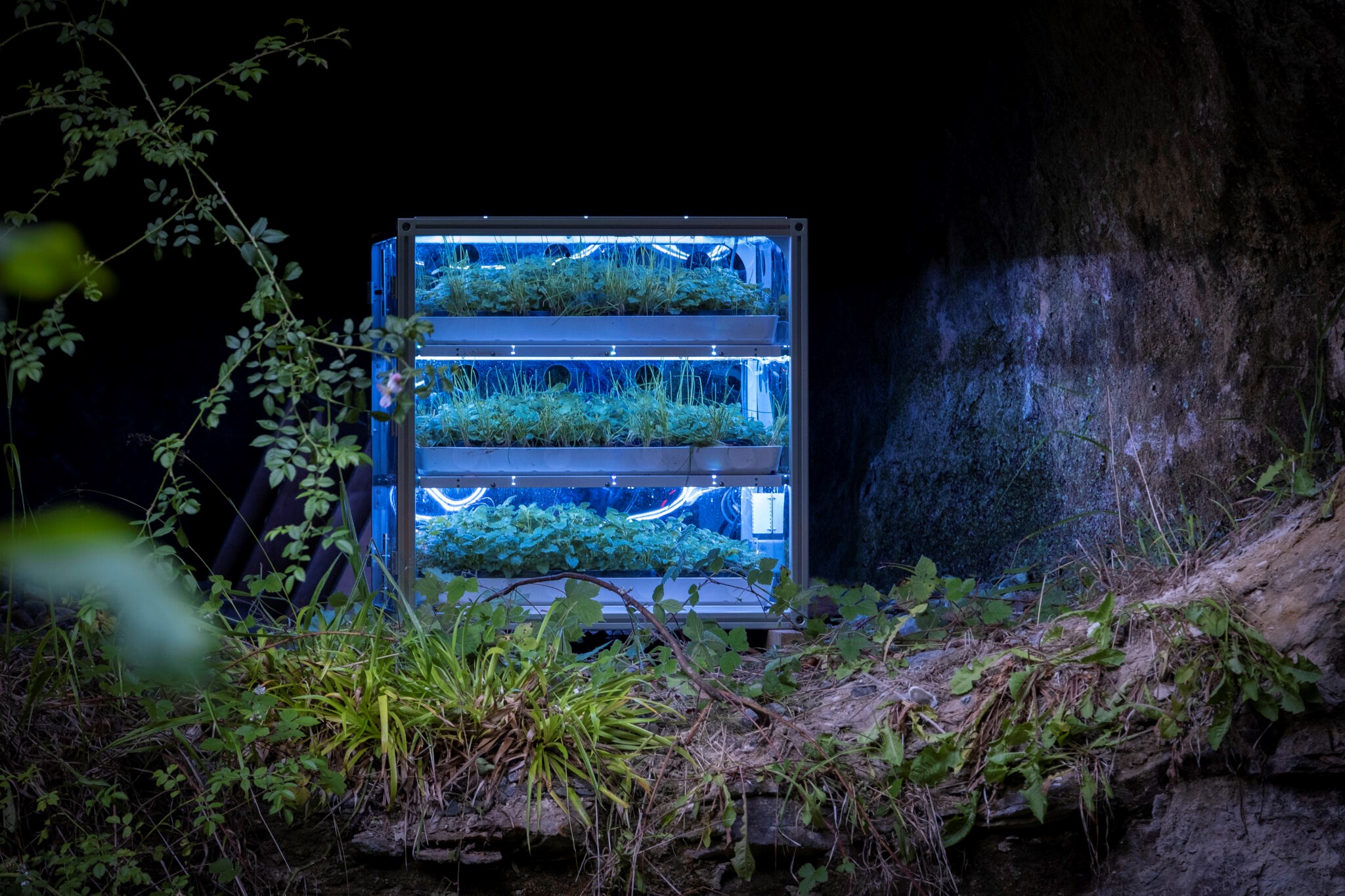 Cubes of perpetual light
Our Cubes of Perpetual Light are built to grow. Each Cube is only a metre cubed – but these miniature vertical farms can each grow hundreds of plants under special LED bulbs, encouraged by new music created especially for Dandelion.
The Cubes are equal parts artwork, laboratory and vertical farm – beautiful and practical, ingenious and inspiring. From the Borders to the Highlands to the islands, they toured around Scotland in 2022. They were found:
In schools – we distributed more than 100 Cubes to schools across the nation, where pupils used them to conduct their own growing experiments.


At special installations – multiple Cubes came together to create glorious installations – presenting our 13 new music commissions in quadraphonic sound with immersive lighting.


On tour – four of our Cubes are travelled the nation on an epic bike adventure – to 17 urban and rural locations across Scotland.
The Cubes of Perpetual Light are now at SRUC campuses across the country, being used in teaching, research, and outreach projects.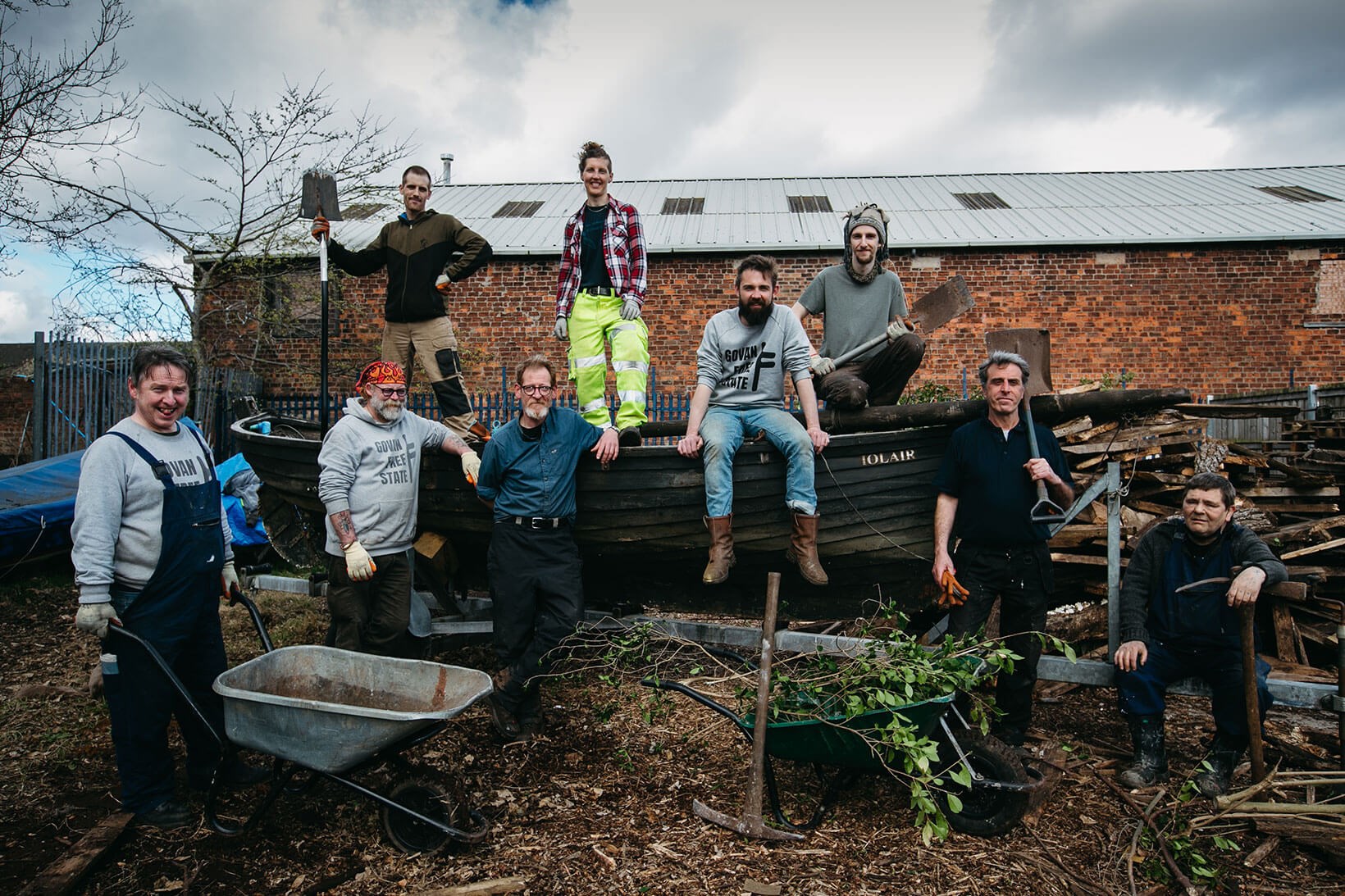 Unexpected gardens
We planted edible gardens in 13 locations across Scotland – transforming unused land and unexpected places into flourishing growing and event spaces
Learn more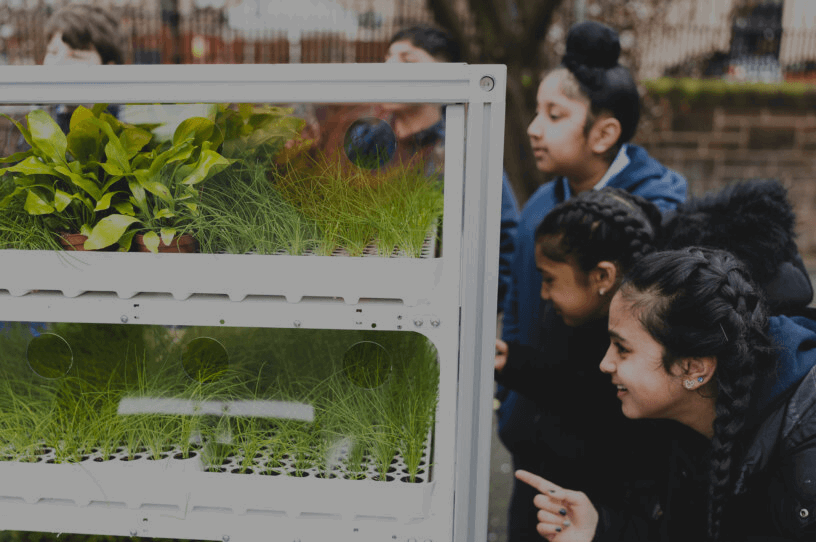 Schools growing initiative
Schoolchildren across Scotland took part in a huge nationwide experiment into how traditional growing methods compare with 21st-century techniques to shape the food production of the future.
We gifted more than 100 Dandelion Growing Cubes to schools across Scotland. Each of these small see-through boxes is a miniature indoor farm, equipped with growfelt, seeds and LEDs. We invited pupils to take control of their Cubes – varying the light, moisture, humidity and nutrients to see what makes their plants grow.
Schoolchildren were also in charge of the Big Tattie Experiment, our countrywide spud-growing spectacular.
At Harvest, pupils came together to share what they'd grown at hundreds of Harvest celebrations in playgrounds across Scotland – with live music, art, stories and much more.
Learn more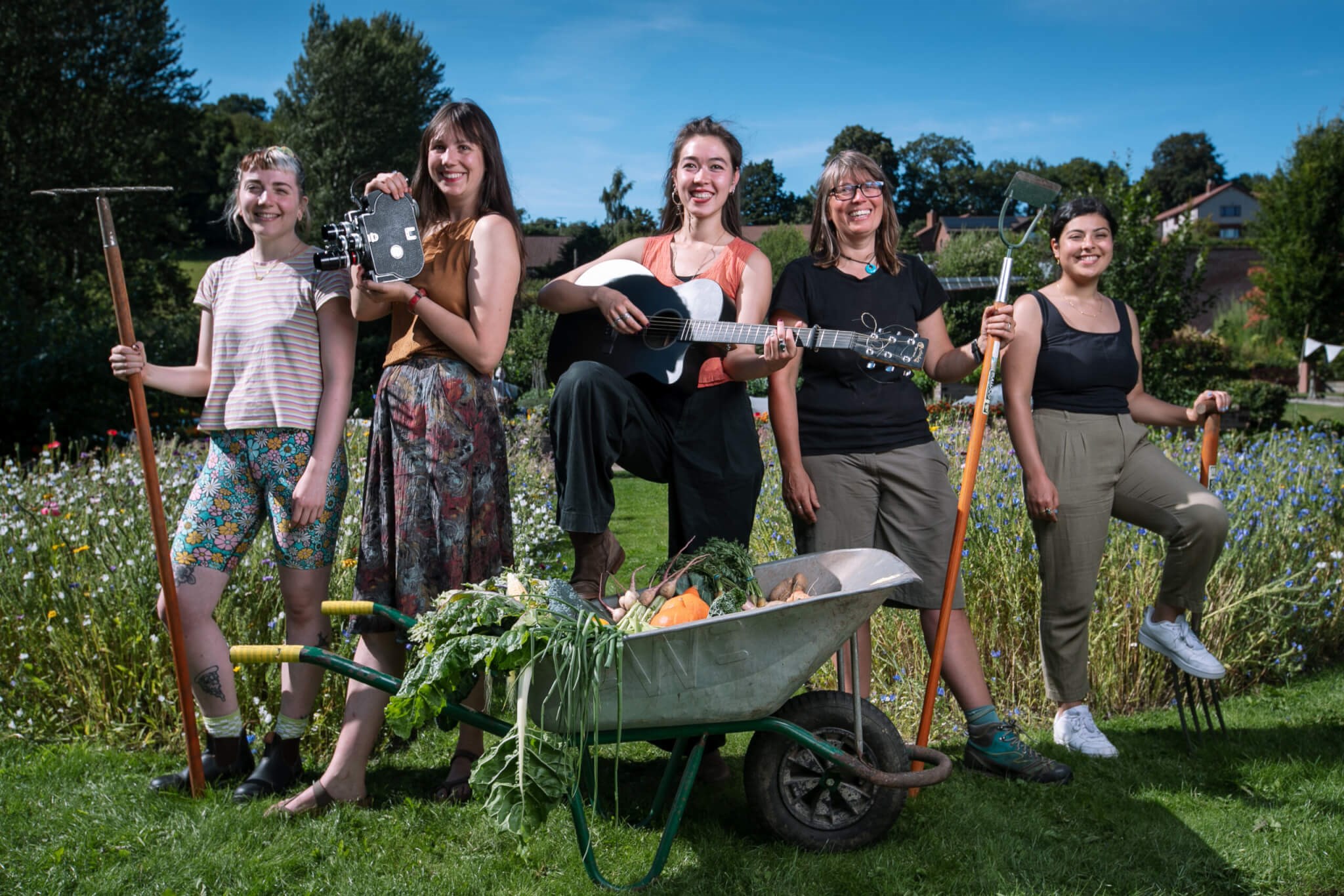 Harvest
The sharing of food to mark the end of the growing season is marked in different ways around the world. Dandelion Harvest brought people together for community meals made from food grown in that community or sourced locally, live music, long conversations, swapping stories and sharing produce grown. It was a moment to mark a year of growing – and plan for the next.
After it was all said and done, Dandelion culminated in in over 500 events as part of the largest-ever creative celebration of Harvest staged across Scotland.
Dandelion festivals
We started and ended the summer with two major three-day Festival spectaculars of live music, performances, talks, workshops and food, open to everyone and completely free. Visited by almost 67,000 people, they featured inspiring talks and workshops focused on how we can come together to protect our planet, plus performances from Scottish and international artists including Del Amitri, King Creosote, Les Amazones d'Afrique, Spell Songs, Newton Faulkner and many more.
Free for alls
Our Free for All events travelled around Scotland in summer 2022, giving away 80,000 free plant plugs to anyone who fancied having a grow.
Free for Alls were Dandelion's mini-festivals of growing, touring between May and July: from Hawick to Helensburgh, Govan to Leven, Dundee to Inverness.
We gave people everything they needed to get growing - in seed beds and plant-pots, gardens and window boxes. Our friendly Growing Team from Scotland's Rural College were on hand to help get people started, and novice growers were especially welcome! Each Free for All was hosted by our Flower Singer – at five metres tall, a truly unmissable sight.
You might also be interested in