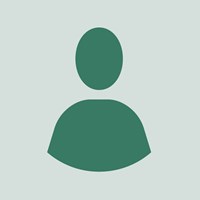 Hi I'm
Vera Eory
Position: Climate Change Researcher
Location: Edinburgh Campus
Expertise:

Agriculture, Crops and Soils
Climate, Environment and Wildlife
Natural Economy
Policy
I am an interdisciplinary researcher working on agriculture and sustainability. In my work I have been focusing on improving the sustainability of agricultural production, with a specific focus on greenhouse gas emissions and more recently reactive nitrogen pollution.
I use interdisciplinary approaches to explore farming systems and practices, utilising methods and knowledge from natural sciences, economics and social sciences. I have been developing integrated assessment tools for cost-effective GHG mitigation in agriculture (marginal abatement cost curves) to support national policy making. I am involved in integrated ex ante farm modelling looking at the agronomic, environmental and economics effects of changing farm practices.
To understand potential pathways towards sustainable food systems I have been doing research on farmers decisions related to low-carbon farming practice adoption and ex post policy assessment, for example participatory extension programmes.
Hand-in-hand with research activities I regularly provide policy advice in Scotland, in the UK and in the European Union. I closely collaborate with agricultural advisors in Scotland and engage in stakeholder and expert group activities in the topic of agriculture and the environment.
Areas of expertise and interests
Agriculture, Crops and Soils
Climate, Environment and Wildlife
Natural Economy
Policy
I'm currently working on
What influences the nitrogen use efficiency of crop production in South Asia
What makes farmers in Europe adopt practices which reduce greenhouse gas emissions
How much Scottish agriculture can reduce its greenhouse gas emissions
How farmers make cattle breeding and mating decisions
Additional links
Find out more about our research services